The adidas Energy Boost running shoe was first introduced through a global event in New York City early in 2013. Besides looking stylish with its unique exterior, the Energy Boost also featured ground-breaking cushioning technology BOOST™, which provided the highest energy return in the running industry. It has set a new benchmark for adidas running footwear, was honoured with the Runner's World 2013 Best Debut award and, in its first appearance at a global marathon, BOOST™ took home the crown in Tokyo. And this was just the beginning. Wow!
Good news for runners! In addition to the Energy Boost franchise which will come in FOUR COLORWAYS for both men and women, BOOST™ cushioning will also be made available in other adidas running products such as the adistar and adizero running foorwear! In fact, BOOST™ foam will replace the common EVA material in all adidas running performance shoes by 2015.
Here are some of the new colors. The ones on the left for the ladies and right for the men.
What's so special about BOOST™ anyway?
The BOOST™ foam material combines previously contradicting performance benefits of soft and responsive cushioning. The key to the BOOST™ innovation lies in thousands of small energy capsules which make up the footwear's distinctive midsole. With their unique cell structure, these capsules store and unleash energy more efficiently in every stride. As a result, BOOST™ at last combines the previously contradicting performance benefits of soft cushioning and responsiveness to give runners a running experience unlike any other.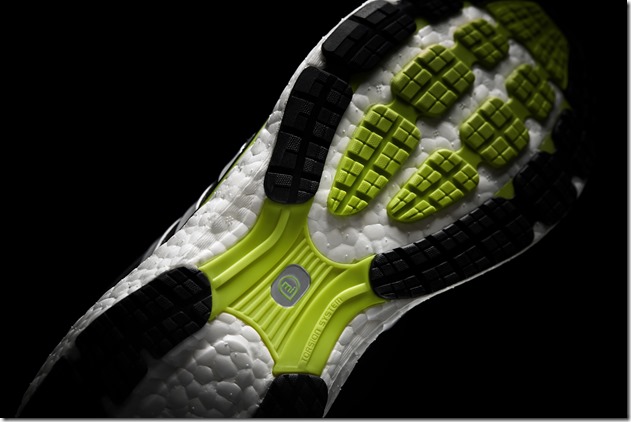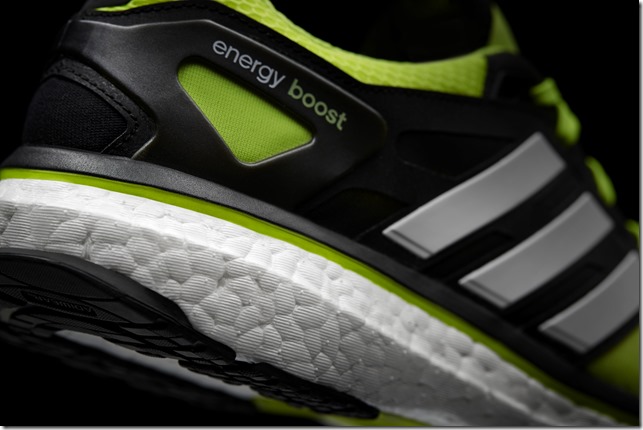 Though I personally haven't tried running with the shoes, I've tried walking around in it. The foam really feels so soft and comfortable. According to a friend who owns a pair, he feels so relaxed whenever using his Energy Boost that he doesn't notice he's been walking all day! The energy return is provided by energy capsules in the midsole which store and release energy so efficiently that runners feel the difference from the first moment they put the shoes on.
The revolutionary cushioning material also maintains its performance in almost any conditions, at unparalleled levels and over hundreds of kilometres.
The shoe's upper features adidas Techfit technology with highly durable and elastic polyurethane, providing optimal comfort and support to the entire foot while in motion. A stretch, breathable mesh material offers the fit of a sock, while engineered powerbands across the upper provide targeted support and stabilise the foot where needed when moving.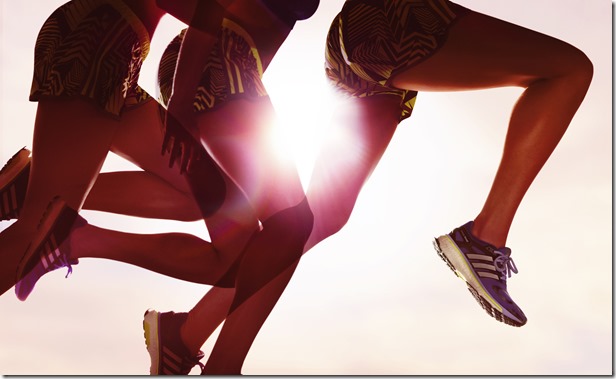 P.S.  Energy Boost is miCoach compatible.
The new colourful Energy Boost collection will be available worldwide at adidas Sport Performance stores and selected retailers as of July 7, 2013 at PHP 7995.
Visit www.facebook.com/adidas for more information.