2 years ago, my brothers and I had to go through the gruesome and time-consuming task of find a new place to stay. Don't get me wrong, I love our new place, but finding it was a whole different story. It took us several months of driving around, surfing the net, asking people, etc. It was not an easy task! It wasn't just the physical structure we had to ask about, but everything else around it – Is the house near hospitals, malls, etc? Is is accessible for commuters such as myself? Does it flood in the area? Is it safe here at night? These are just SOME of the questions we asked as we searched for our new home. Unfortunately, the only people we could really ask are the owners (landlord) and the guard (if in subdivisions) as we really didn't know anyone in the area. We had to surf all over the net in order to get the answers we needed. Luckily today, there's ZIPMATCH.COM

ZipMatch.com: What About It?
Whenever we're looking for a good place to buy, we usually turn to the internet and either google it or find websites that cater to our needs. Though there are already several property buy-and-sell sites, most of them lack much needed information and even look cluttered at times. ZipMatch was conceptualized to make property buying or selling easier than ever.
ZipMatch offers a fresh, quick and hassle-free approach to finding and buying a property specific to one's needs and preferences. In order to make sure the properties advertised at ZipMatch are actually good and legit, their team consults with locally-based licensed brokers and developer's in house teams and learn  each of the featured properties and areas offered. ZipMatch's expertise and extensive network will help homebuyers make smart, informed decisions, and licensed brokers and property developers generate leads to boost their sales process.
ZipMatch.com to Find Your Perfect Home
For parents and newly weds, finding a good home is crucial. There are so many things to consider such as nearby hospitals, schools, malls, churches, etc. You also have to consider the traffic and accessibility of the place. It's not always easy to research these information. Thankfully, the ZipMatch team has already done that for you. Just browse through their site and input what you're looking for, and they'll immediately tell you all about it.

By filling up this "form", ZipMatch will be able to help you find places that match your preferences
–
ZipMatch.com also has a cool new map feature to help you browse through properties in one area. Just CLICK AND GO! From houses to condos, whether buying or selling, everything can be found in just a few clicks!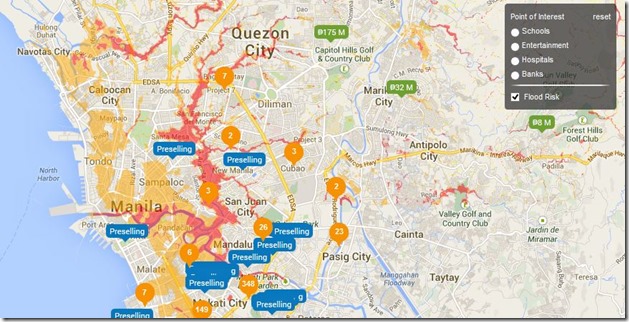 –
Once you've found something that might match your target, just click the location, and another page will load showing you more details and information – including the number of bedrooms, price and cool pictures! A contact form is also found on the page itself to help you find an agent immediately.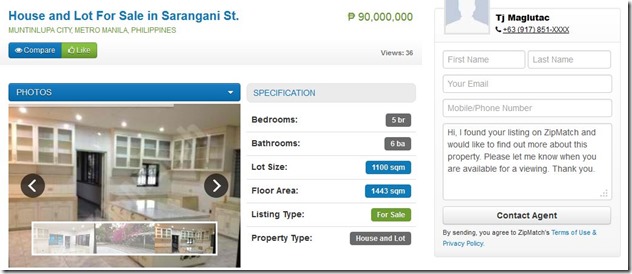 Don't you love how organized ZipMatch.com looks?
–
Property buying and selling has never been this easy. So why go elsewhere when ZipMatch.com already has all you need under one roof!
–
For more information,
visit www.ZipMatch.com
Facebook: https://www.facebook.com/ZipMatch
–
For updates or to just keep in touch
visit http://www.facebook.com/littlerunningteacherpage
twitter.com/cherylgolangco