Summer's here…and though that probably means weekend getaways and beach escapades, it also means rising temperatures! Sometimes, our deodorants just aren't enough to fight off unwanted odor, especially what we Filipinos call as "Amoy Araw!" So make sure you've got a bottle of Adore or Aqua Fresco Body Spray ready!
Tippy Dos Santos: The Girl With The Adore-able Scent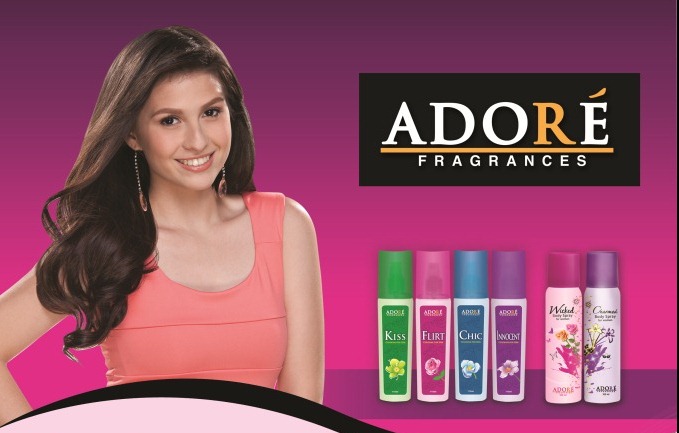 She can sing, she can dance and she can act. And she's an honor student, too! Yes, she can do everything! Tippy Dos Santos is slowly becoming a rising star on her own right with numerous acting and theater projects tucked under belt. Undoubtedly, Tippy is the perfect choice to embody Adore fragrance being young, dynamic and talented. She's totally a stand out among other young stars of today.
Whatever she does, Tippy knows how to make an impression. Adore fragrance helps her achieve this one.
Adore Splash cologne scents – Chic (blue) and Flirty (pink) help Tippy keep up with her hectic day and school, making her feel fresh and relaxed all day long.
When out with her friends, Tippy enjoys the Adore Splash Colognes, Innocent (purple) and Kiss (green) to give her the leisure leeway to enjoy a smelling-good-all-the-time feeling.
Then there's her dance routines! With all those tough movements, steps and grooves, all TIppy needs is a spray of the Adore Body Spray Wicked scent to be able go all out with her moves!
When her passion for theater calls on her, she'll be always be ready to take on every sequences. Tippy makes sure she'll be ready for every curtain action with her Adore Body Spray Charmed tucked back stage!
It's nice to know that a girl can still be charm her way around. Of course, with Adore Fragrances always on the go to depend to, Tippy can be a total charmer all throughout her star journey. Expect Tippy's star to shine brighter in the next few months to come.
Body Spray 100ml (SRP 129.75)
• Charmed
• Wicked
Splash Cologne 110ml (SRP 99.75)
• Flirt
• Innocent
• Kiss
• Chic
Xian Lim and Aqua Fresco: A Perfect Combination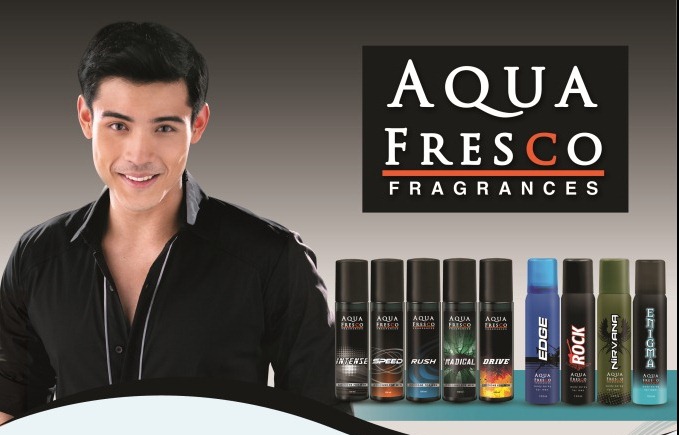 Charming and Smooth. That's probably two of the best adjectives that perfectly describes singer actor Xian Lim. No wonder, he's currently on top of the fastest rising batch. Dubbed as local showbiz's "It" boy, Xian's star continues to soar higher. Undeniably, Xian got it all. The looks, the appeal and even the talent that make him the right choice to become one of the endorsers for Aqua Fresco's newest line of fragrance.
Being an in-demand TV personality these days, Xian depends on his Aqua Fresco fragrance collection to help him smelling fresh and good all throughout the day.
For his busy schedule on set, Xian makes it a point to regularly sprits on his Aqua Fresco Body Spray favorites like Nirvana, Enigma, Edge and Rock all throughout the day to make him comfortably ready for his every take.
When guesting on our favorite talk shows or fan meetings, Xian makes sure he leaves a deep impression with his preferred Aqua Fresco Splash Cologne scents Drive and Intense.
Being a music lover, there are days when Xian wants to lay back and sing a tune or play a musical instrument. He makes sure to spray on Aqua Fresco's Rush to inspire him to play good music.
And lastly, when Xian's out on a date with his favorite gal, he depends on Aqua Fresco's Speed scent to impress his date and sweep her off her feet!
With Aqua Fresco's variety of scents to choose from, Xian can only express all his emotions in his every scent whenever and wherever. Now, there's no doubt Xian can fit the man of your dreams whatever Aqua Fresco scent that he's using.
Body Spray 100ml (SRP 129.75)
• Edge
• Enigma
• Nirvana
• Rock
Splash Cologne 100ml (SRP 99.75)
• Drive
• Intense
• Radical
• Rush
• Speed
Where to find ADORE and AQUA FRESCO body sprays:
Nationwide
SM Supermarket

SM Savemore

SM Hypermarket
GMA
Cherry Foodarama

Daily Supermarket

Ever Supermarket

Isetann Supermarket

Landmark Dept. Store and Supermarket

Liana's Supermarket

Robinson's Dept. Store

Rustan's Supermarket

Sta. Lucia Supermarket

Tropical Hut
Luzon
City Supermarket (CSI)

Liana's Supermarket Calamba and San Pablo

LCC Dept. Store

Tiongsan Dept. Store

Unitop Supermarket
Visayas
Robinson's Dept. Store Iloilo
Mindanao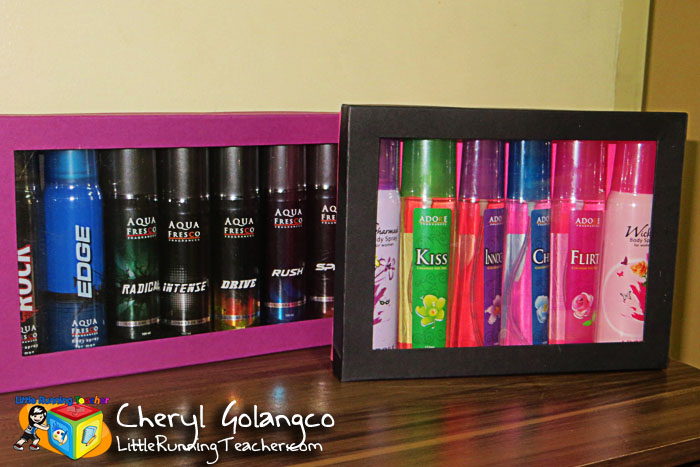 Now, who wants a box of those fragrant scents??
I'll be giving away 2 boxes for the ladies and 2 boxes for the men!
*Winners must be available for meet up in Makati area, V. Mapa or along any station of LRT line 2. :)
Please follow the mechanics HERE if you want to win the Adore Fragrances for WOMEN
Please follow the mechanics HERE if you want to win the Aqua Fresco Fragrances for MEN
Adore Fragrances for Women
Aqua Fresco Fragrances for Men