Ever heard of the story Stone Soup? I hear there are different versions of it, but I've only heard a few. My favorite version would be that by Ann McGovern because it simple depicts a young man outwitting the older woman. It does not really show that anyone was being boastful or mean. Warm up this winter season with a bowl of stone stoup!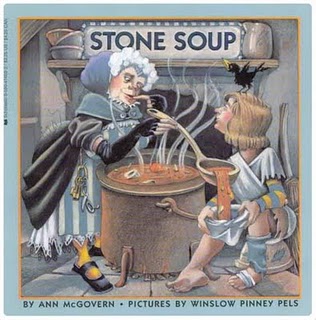 Several kids enjoy this story. Some would really think that it was magic that turned the stone into soup, while others understood that it was simple a trick. The ingredients we used were almost the exact ingredients used in the story. I'm unsure if it is the same in all versions, but these are the ingredients used in Ann McGovern's version:
–
What you will need:
Stove
Pot
Chicken broth cubes (alternative for stone)
Carrots
Onion
Chicken
Salt and Pepper
Butter
–
Use the storybook as your recipe book. Follow the steps according to the book.
In out class, we decided to do some role playing. Before doing the actual stone stoup, we let the kids listen to the story first. The following day, we did the soup. The kids would be all pretend to be the chefs, cooking the stone soup. I on the other hand, would be the little boy, suggesting the ingredients necessary to make the stone soup taste better!
Performing the story not only helps the children understand it more, but it makes cooking even more fun!
–
TEACHER'S PREPARATION
Pre-cook the chicken by boiling it so it won't take too long during the activity. This way, the kids only need to reheat the chicken while cooking the soup.

*NOTE:

Don't throw away the soup you used to boil the chicken. It can be used as the soup for a much tastier outcome.
Make sure to cut all the vegetables. (Thin enough for soup) It's better if you could leave one uncut to show the kids what vegetable it actually is.
–
KID'S TURN
I wasn't able to take pictures of the step-by-step procedure, but here are some pictures of the kids preparing their stone stoup!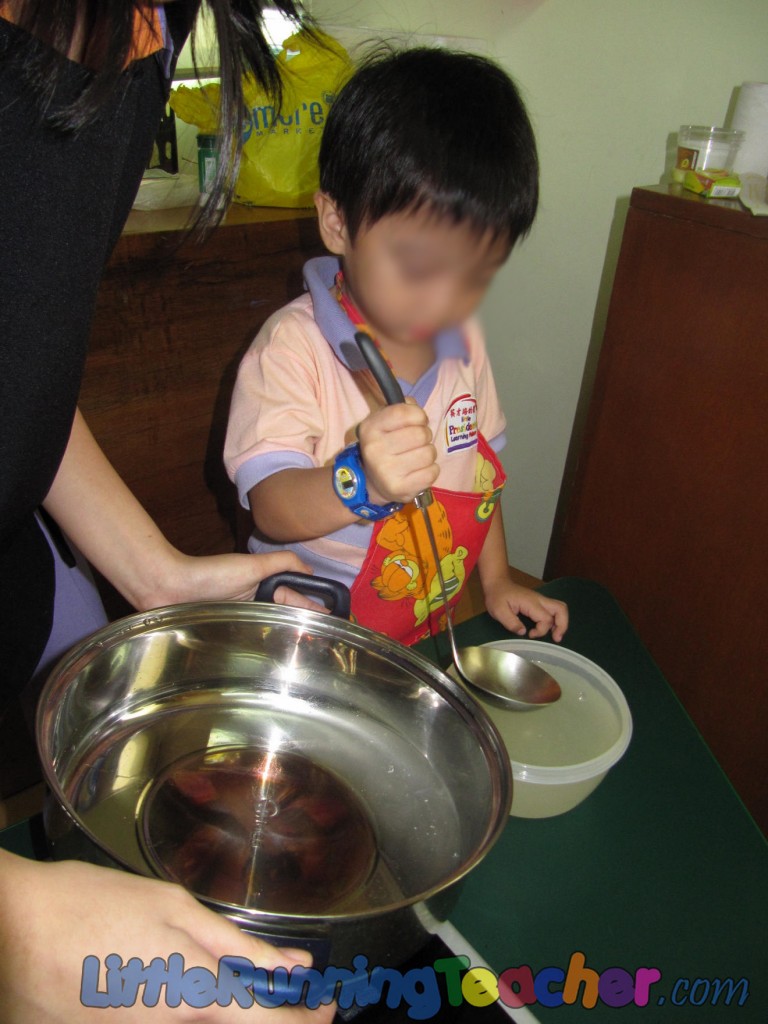 Mmmmm….. YUMMY stone soup!!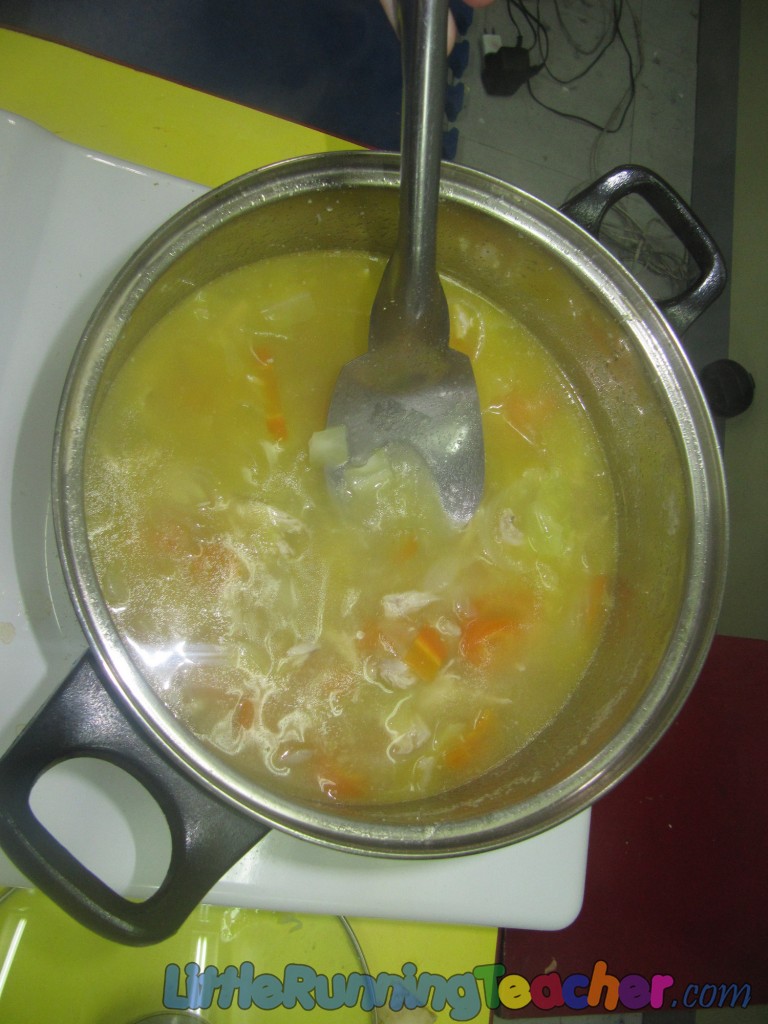 –
NOTE: I know some teachers who actually used a real stone/pebble! If you wish to do that, just make sure that the stone is properly sterilized and that it's the kind of stone that does not easily get crushed. You wouldn't want your kids to be going home with tummy aches now would you?
–
Just a FUNNY experience:

It was funny how the parents worriedly asked us the following day what their children were talking about when they came home saying they ate stone soup in school today! :D