Exactly what is MULTISPORT? Well the word explains itself. Multi sport, multiple sports. Being an amateur runner, I never even thought of the term. Could you imagine that? I often hear the term because of the magazine with the same title, but I never really gave more thought to it until recently.
–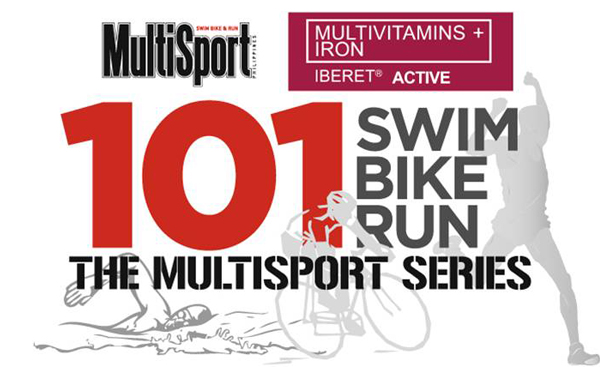 Early this week, I was invited to an event by sponsored by Multisport entitled 101 SWIM, BIKE, RUN. I was hesitant at first as I imagined triathletes all over the place! Intimidated much? Moreover, I felt I couldn't make it due to deadlines I needed to meet. However, one of the organizers, Amanda Manalait of TheSweetLifeRunner.blogspot.com was really really nice! I could see through her emails how much she wanted each person invited to be there, and so I tried my best to be. And I was not disappointed. I'm usually really quiet at these types of gatherings 'coz I don't know yet what to say…but I try! hehe And Amanda and her team of Kamote Runners were really nice and welcoming! I had lots of fun!
Now on a more serious note! I originally thought the event was for triathletes because of it's title. Much to my surprise, it's an event meant for every man and woman who wishes to live a healthy lifestyle. 101 SWIM, BIKE, RUN encourages each one to try MULTISPORTS. They encourage each of us to start running, start biking and start swimming while we still can! The first thing that popped to mind was, "Oh shit, I can't swim! I'm not qualified for this!" But then Coach Patrick Joson (as if being able to read my mind) suddenly asked the audience, "Sinong takot sa tubig?" (Who's afraid of the water?) I was happy to see hands shoot into the air! I'm not alone! Bwahahaha! He explained how swimming is not natural but it can be learned. To learn more about that though, we'd have to attend the lecture series. :)
–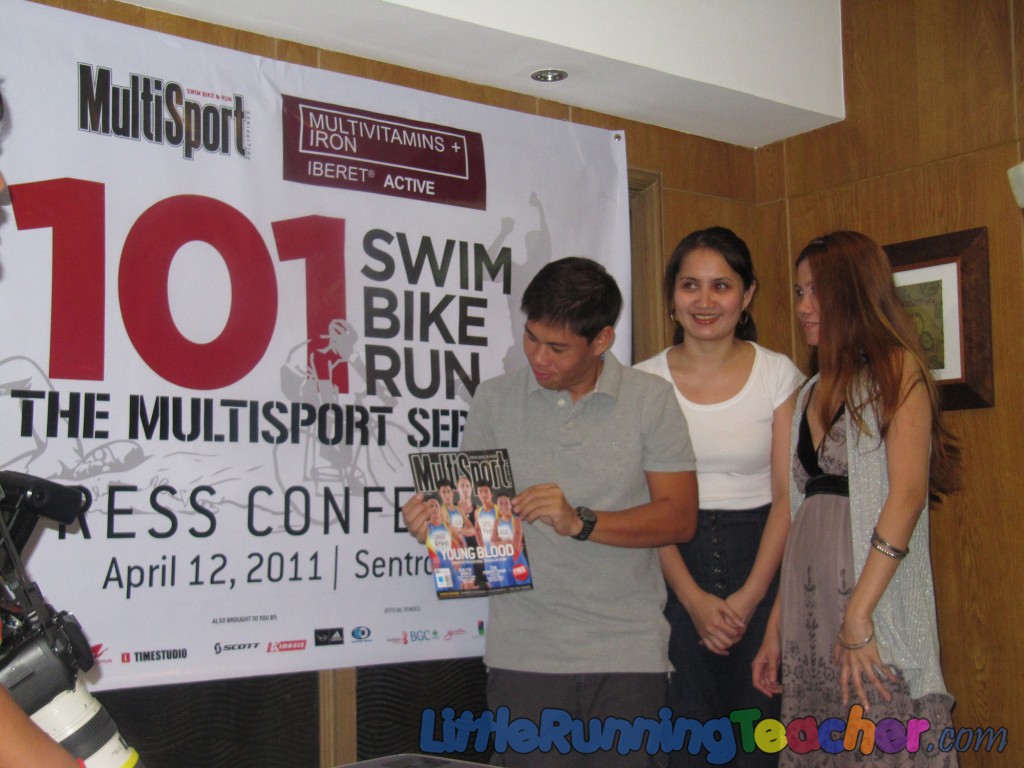 To further promote MULTISPORTS, their team has decided to give a series of seminars and lectures in which they would discuss the proper training, proper nutrition, injury prevention etc. There will be multiple seminars for each category but registrants may only attend 1 for each. (eg. 1 running seminar, 1 swimming seminar and 1 biking seminar) You are to attend 3 different kinds of seminars as they are promoting multisport, hence just listening one seminar doesn't really get the point across does it?
Learn the correct techniques, injury prevention, proper nutrition, heart rate training and more from the countries PREMIER coaches!
–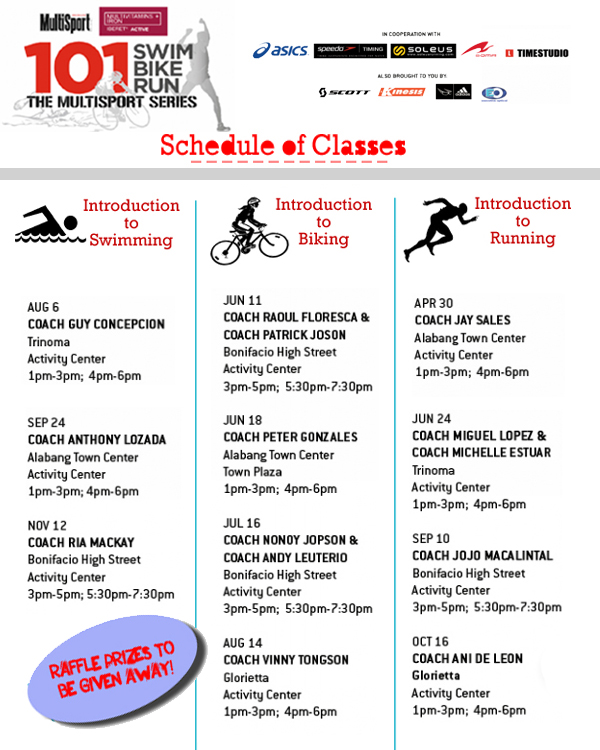 –
COACHES
To learn more about the coaches/ speakers and help with your decision on which lecture to attend, I have also posted another blog specifically about the coaches. Check them out HERE.
HOW TO REGISTER
In order to register, you will need to subscribe to 12 issues of Multisport Magazine. Not to worry though because it's FREE! All you need to pay for is the delivery charge which is 10 pesos per magazine, hence 120 pesos for all 12. Once you have subscribed, you may now choose from the options below to proceed with registration:
–
Option 1: Visit the Multisport Facebook fanpage or proceed to the registration page: http://multisport101.hip.ph/
–

Option 2: Email [email protected] with your NAME, AGE, SEX, ADDRESS, TELEPHONE NUMBER, MOBILE NUMBER, MARITAL STATUS, HOUSEHOLD MONTHLY INCOME, MAGAZINE DELIVERY PAYMENT via security bank or BPI and desired class schedule. Put "Multisport 101 Registration" as the subject.
Option 3: Fill out the subscription form found inside the April 2011 issue of multisport and fax it to (632) 519.58.15 or email to [email protected]. Again, put "Multisport 101 Registration" as the subject
–
Option 4: Register at selected outlets starting April 18, 2011.
You may register at Chris Sports in Market! Market!, Glorietta, SM Annex North Edsa and Festival Mall.
Or at Olympic Village, Olympic Gold and Olympic World at SM Megamall, Trinoma, Alabang Town Center, Market!Market! and Robinson's Galeria
–
After registration, wait for the confirmation email.
LIMITED SEATS ONLY PER SEMINAR so HURRY and REGISTER NOW!!
*The following sponors will raffle off prizes for all participants: ASICS, SOLEUS, ADIDAS, SPEEDO, SOMA, TIMESTUDIO and many more! First 200 registrants get a FREE LIMITED EDITION MULTISPORT CAP!
–
For more details, you may contact the following:
–
special thanks to JazzRunner for the picture!
–
Hope to see you all  there! :)