It's always nice to stop and smell the flowers every now and then, but wouldn't it be great if we could decorate our own and make them smell the way we wanted them to as well? Well now you can!
.
What you need: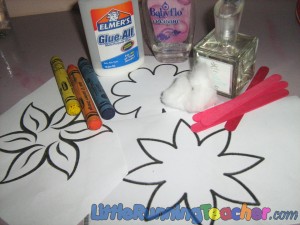 Flower Patterns
Scissors
Crayons
Cotton
Popsicle Sticks
Glue
Perfume/Cologne
.
Step 1: For younger kids, you can hand them a pattern to color. While for older kids, you can let them draw it themselves and cut it out afterward.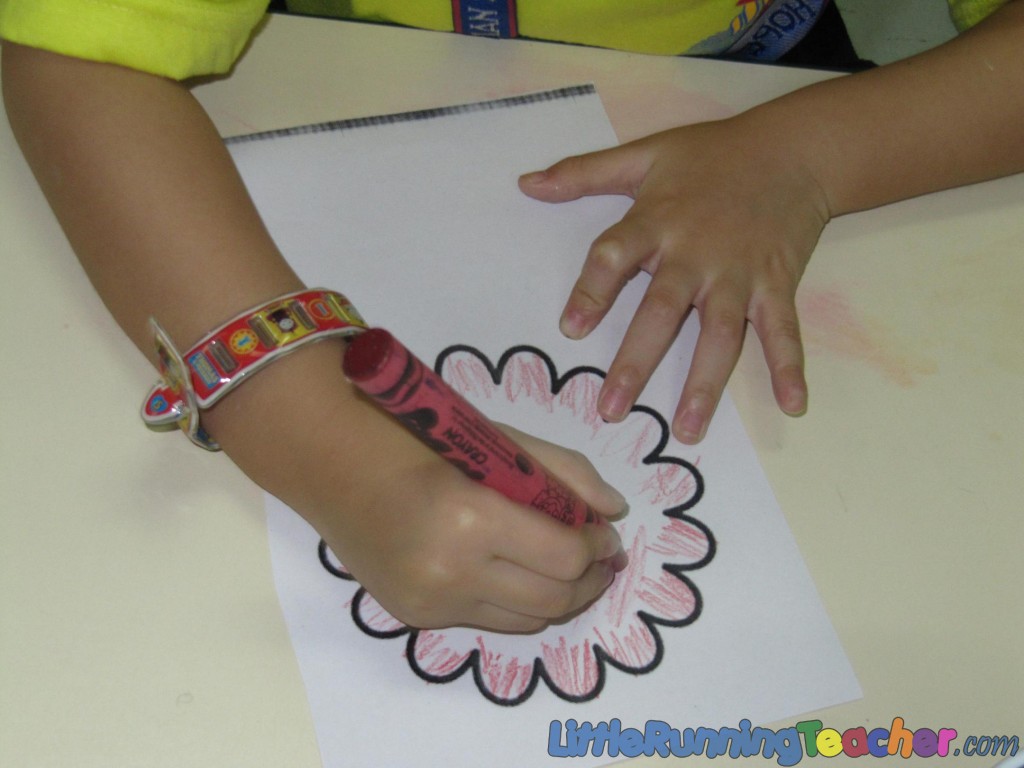 .
Step 2: Glue on the popsicle stick and cotton
.
Step 3: Let the children choose which scent they like and spray it on the cotton
.
Step 4: SMELL the fragrant flowers! Mmmm….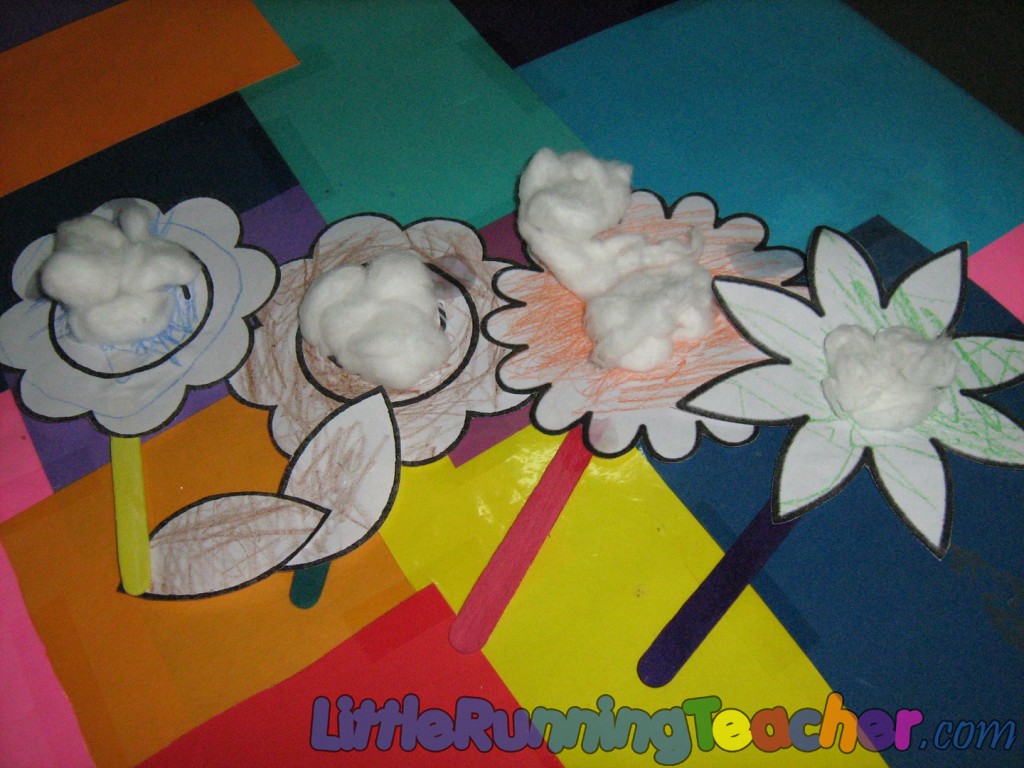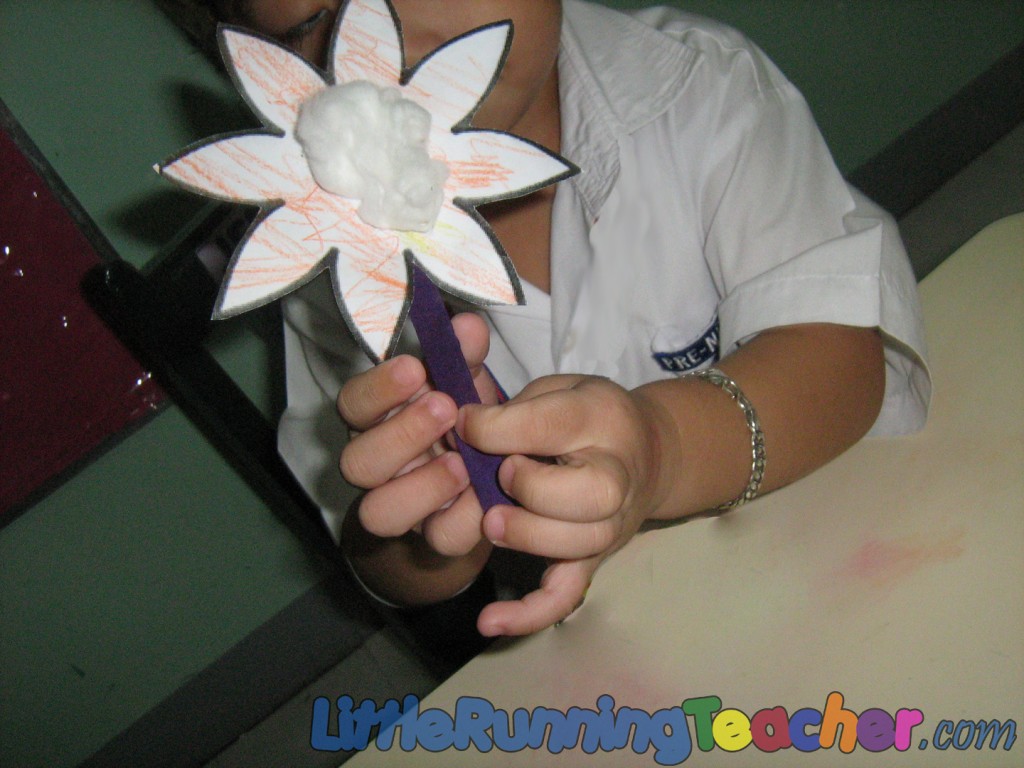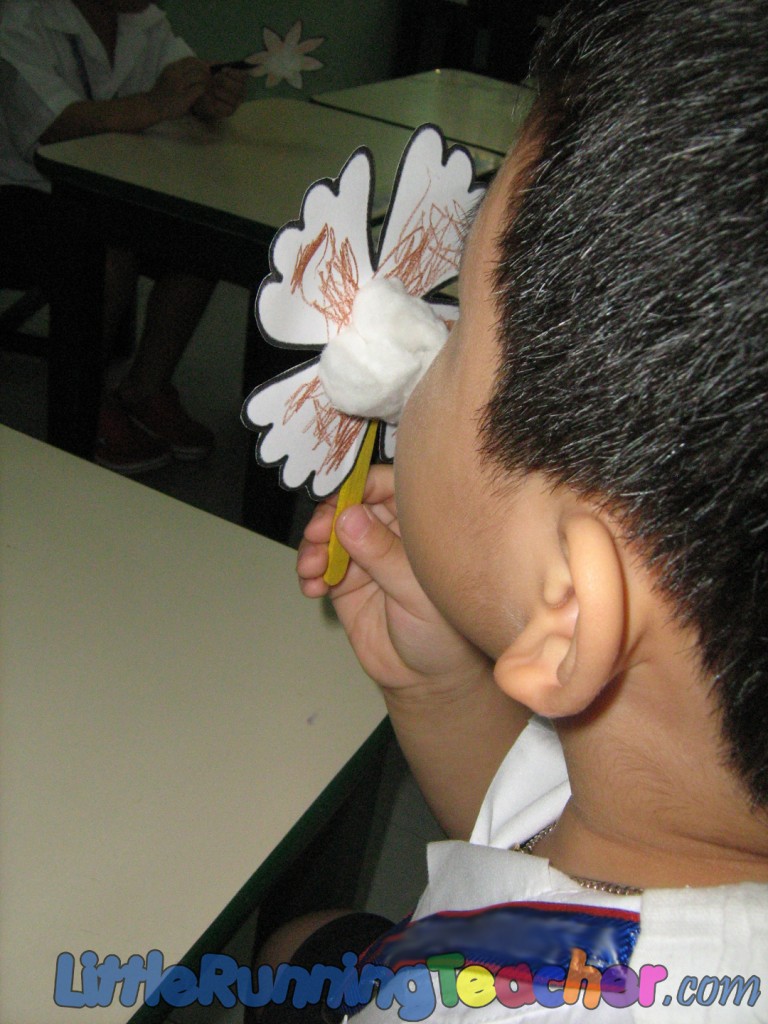 .
.
They all took it home to their mommies that day! "Mommy! Smell!"