I don't usually join Saturday runs because I still feel tired from work the day before. I usually spend my Saturdays bumming around the house, but this Saturday, I was given the great opportunity to join the All Women's Run! As I always tell my friends, "basta RunRio, Sulit!" and I was once again NOT disappointed.
–
I arrived 5-10 minutes after the 5k gun start and started almost together with the 3k runners. I felt really sad and did not really feel like running anymore. I kept looking for the other runners but I just couldn't find them. Had it not been that I invited friends to run with me, I would've probably just waited till the race was done. I'm glad I still chose to run. I ran pass the first km and still no sign of other runners, I was starting to feel hopeless. Until finally, I saw a handful of runners and told myself that I needed to catch up. And so I did. Slowly as I passed groups and groups of runners, I finally found myself amongst a crowd of runners and was ecstatic to know that I was able to catch up. This was my only goal.
–
The run itself was good. The route was not bad. But my favorite part was the "after party". There were so many things to do after the run that I didn't know what I wanted to do first.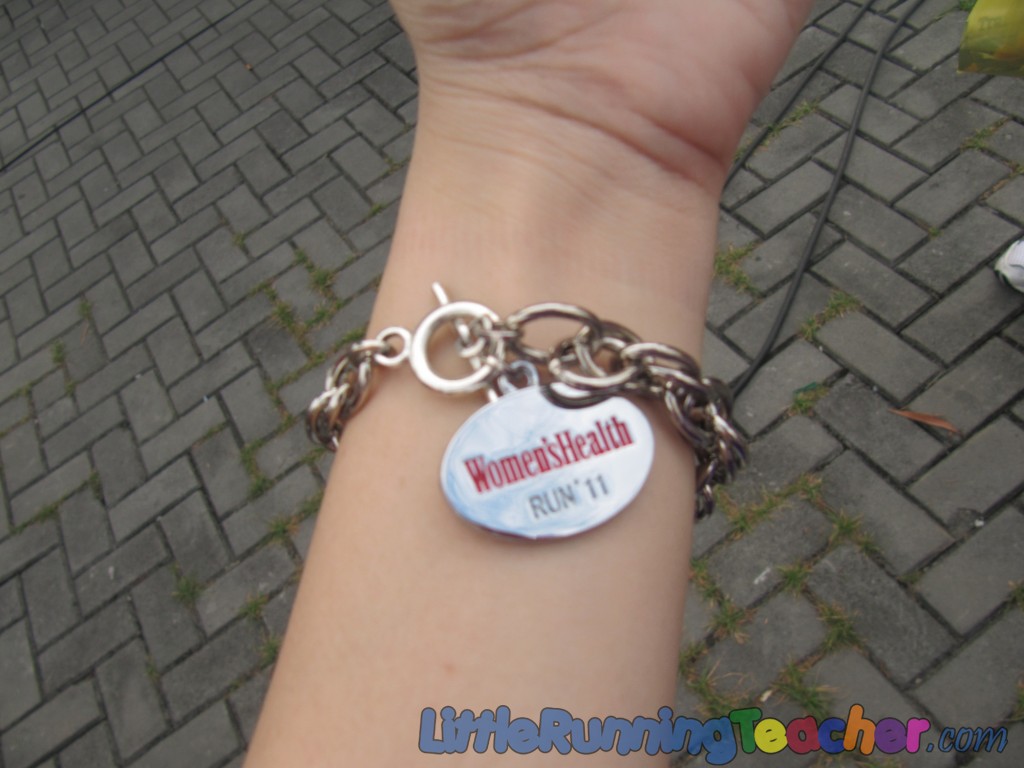 –
I lined up to get the finisher's bracelet which surprisingly was really nice. I originally expected a cheap plastic bracelet or wristband, but the material used was good and thick. After claiming my bracelet, I lined up to get some free soft ice cream and cookies from Athena! Not bad. The best part awaited inside the Festivities Tent.
–
Festivities Tent
I originally decided not to enter because there were too many people. However, my friend was inside and texted me to meet her there. So I did. The tent was literally overflowing with runners! You had to have a racebib to enter though I noticed a lot of girls inside who didn't look like they ran. My friend also mentioned how some girls passed around 1 racebib for all to share. Can't blame the organizers though 'coz there were really too many people. I guess if something should be changed, it's that the tent should've been bigger. Or maybe, they can limit the number of people entering at a time.
–
There were a LOT of freebies inside the tent but I was only able to grab a few. All other freebies had long lines which made it REALLY difficult. Nonetheless, everything inside the tent was really meant to pamper a women! Free haircut from David's Salon, free nail polish from Nail-a-holics, free make-up, free shaver for Schick, free massage and so many more!! The festivities inside the tent really gave each woman the much needed pampering!
–
Really had so much fun! Can't wait for next year's ALL WOMEN'S RUN! :)
for more photos, do visit the Little Running Teacher facebook page