All this holiday talk really gets me hungry! Now I'm sure you've all seen a bunch of Halloween appetizers over the internet. I'm sure you've all tried making some eyeball fruit punch or wormy mud-cakes. But what about something simple…like water? Can a simple glass of water be a Halloween treat! Absolutely!
I read about this somewhere, though I no longer recall where I saw it. My apologies.
.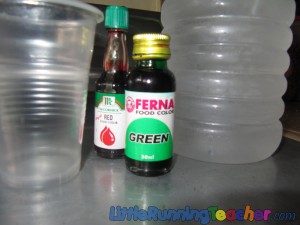 What you will need
Clear cup
Food coloring
Water or Lemonade
Ice (optional)
.
Step 1: Put a small drop of food coloring into the cup. For younger kids, you can just place it in plain sight. For older kids or adults though, you have to fill the cup with ice to cover the droplet of food coloring underneath.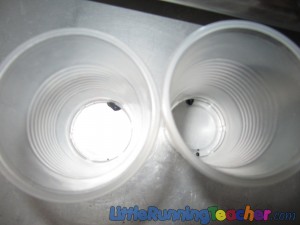 .
Step 2: Pour the water and watch the magic!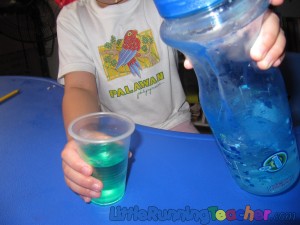 .
After the water was poured and turned a different color, I think I was more thrilled than the kids! (Haha) The kids will really be left in awe and amazement as they try to figure out how the water changed color! But this isn't just for the kids, you can also try this out at adult parties! I bet the adults will also be left wondering what happened to their clear water! But don't take my word for it, try it out yourself and let me know how it goes!