There's no doubt that our earth is getting more and more polluted. Just looking at Manila alone you'd see how much waste we have all over. I couldn't help but wonder every now and then where all our garbage goes after the garbage collector gets it. As much as we try not to think about it, all our garbage is either piled up in another area that'll end up like Smokey Mountain and Payatas, or burned to ashes causing less land pollution but more air pollution. If we really want to save our earth, we have to learn to reduce our carbon footprint, reuse anything that can still be used, and recycle or upcycle old stuff to make them new again.
Quanta Paper Corporation is a company that believes in just that. They wish to be able to cater to the needs of Filipinos through their products but also considering the needs of Mother Earth. They are passionate in giving waste paper a second life. Everything they offer grows out of their conscious choice to protect our environment.
"We understand that re-inventing new ways to give birth to eco-products such as bathroom tissues, paper napkins, paper towels, or anything that is a friend to our Mother Earth is challenging. It demands that we invest more in technologies and spend much in our production."
So this August, it is their goal to make every Filipino more aware of the importance of the 3Rs through their run dubbed ReRun/ R3Run for Sustainability.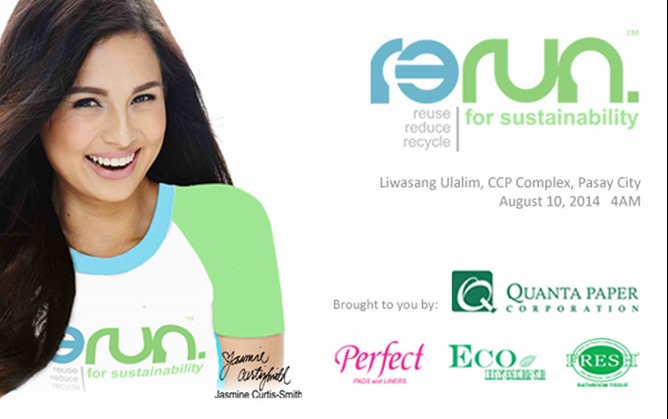 What:        R3Run for Sustainability
When:       August 10, 2014 (Sunday)
Where:      Blue Bay Walk, Pasay
Race Owner:              Quanta Paper Corporation
Race Organizer:        Cosmic Gate Innovation Co.
Race Categories:     1k, 4k, 8k, 12k
*Only 12k runners' time will be recorded
Assembly Time:       5:30am, 5:15am, 5am, 4:30am respectively
Gun Start Time:       5:50am, 5:30am, 5:20am, 5am respectively
Race Objectives:
To inspire environmental action among Filipino consumers
To raise awareness on climate change
To promote awareness about sustainability with the basic 3R
R3Run for Sustainability Race Info
Registration Period:
In-Store Registration from June 5 – July 25, 2014
From Thursday to Sunday ONLY. (12nn – 8pm)
Registration Sites
Runnr BHS – BGC
Runnr Trinoma
Toby's Shangri La
Toby's Mall of Asia
Toby's Robinson's Place Manila
Registration Fees
P250 for ALL categories

*inclusive of singlet, bib and finisher's kit
*only 12k runners will have their times MANUALLY recorded and released 5 days after the run
*runners are STRONGLY ADVISED to bring their own hydration bottles to avoid too any waste of paper cups
Activity Area Booth Highlights
Swap for Change – You may bring white ledger office waste or used paper (minimum of 1kg) and swap it for quanta products
Freshen-Up Station
Runner's Lounge
WIFI Zone
Pledge Tree

Sponsors Activation Booths

Green Warrior Memorial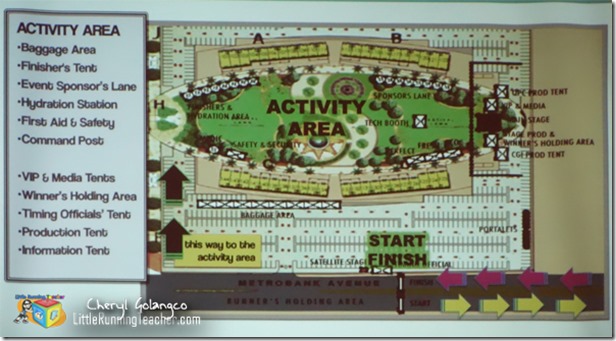 R3Run for Sustainability Singlet Design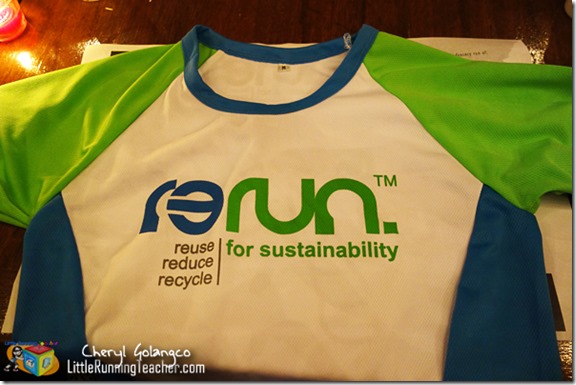 R3Run for Sustainability Race Bib Design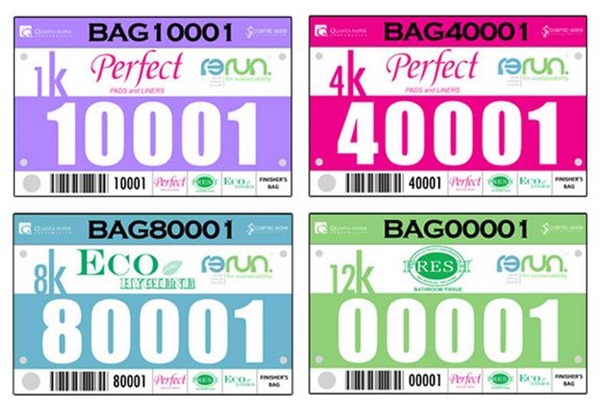 R3Run for Sustainability Race Map
R3Run for Sustainability Finisher's Kit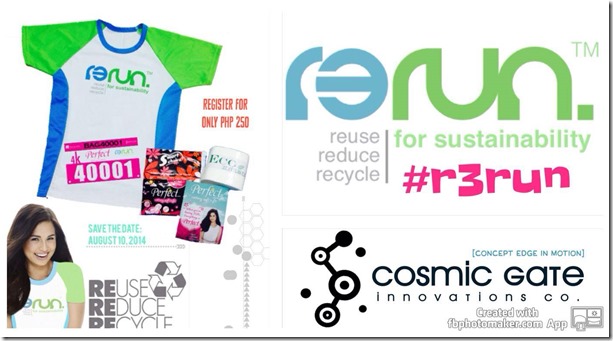 R3Run for Sustainability Top Finishers' Prizes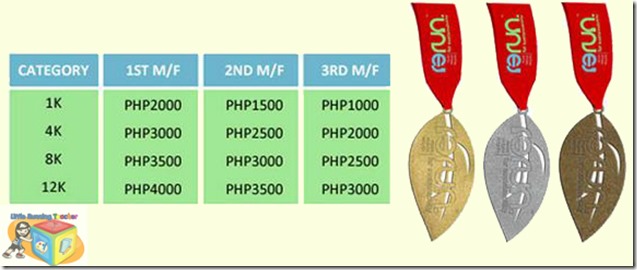 For more information visit
http://www.quantapaper.com.ph/
https://www.facebook.com/CosmicGateInnovationsCo?fref=ts
For updates on other runs or to just keep in touch
visit http://www.facebook.com/littlerunningteacherpage
twitter.com/cherylgolangco