When word of another outbreak got out, everyone rushed over to the nearest registration sites to secure their slots. After the first two zombie outbreaks which took place in Nuvali and The Fort respectively, Outbreak Manila once again unleashed the living dead to nine thousand people on Halloween. Last October 31, 2012, a five-kilometer run like no other turned one of our favorite childhood places into a horror town. Outbreak Manila took over Enchanted Kingdom!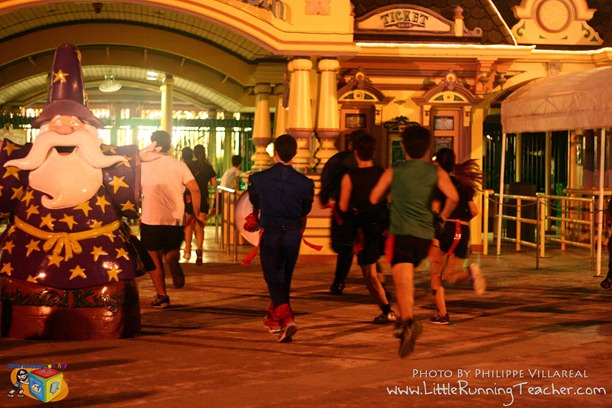 Organizer Angelo Cruz says, "Halloween is known as the spookiest time of the year. Some people spend Halloween trick-or-treating, attending costume parties or exchanging ghost stories. But runners here at Outbreak Manila face the real deal – hordes of zombies that are making them run for their lives."
I was thrilled to be part of Outbreak Manila for the 3rd time, and I must say it just keeps getting scarier! It's always creepy when something we associate with joy and laughter turns into something spooky! The course through Enchanted Kingdom was not what I expected as runners had to go inside several of the park's rides without actually riding it. Most of the lights were also turned off and zombies kept coming out of no where.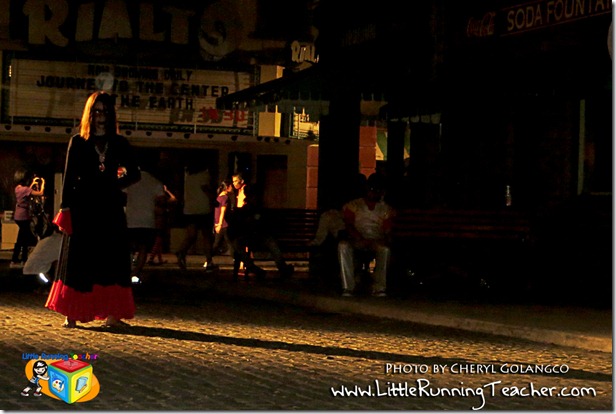 One of my favorite and most dreaded part of the run was the last part…the haunted house. I had no idea we were going in there!! The usual sounds and other effects were turned off (I think), but the zombies were inside to make sure we get the fright of our life.

My friend who joined the Outbreak for the first time said she had a blast! At first, she didn't want to join because she was afraid of the zombies, but after completing the run, she was on a high! "ANG SAYA!!"

Quotes of the night:
Talking to a zombie
"Kuya may asthma ako!"

"Padaanin nyo na kami, injured na kami"

"Picture muna!" (Then another zombie says, "inuuto ka lang nyan, kunin mo na flag nya!")
Amongst friends:
"Guys, never say die okay? Never say die!"
Overall, I thought it was a pretty unique and one-of-a-kind run! Where else would you get to run inside a theme park and be chased by zombies right?
I loved several of the costumes and were freaked out by a bunch. Nice work guys! Here are some of my favorite costumes of the night, from runners and zombies alike!
My favorite runner costumes:
My favorite zombie costumes:
What were your favorite costumes that night? Perhaps the ladies loved the guy in the Daniel Matsunaga costume! ..oh wait, that IS Daniel Matsunaga!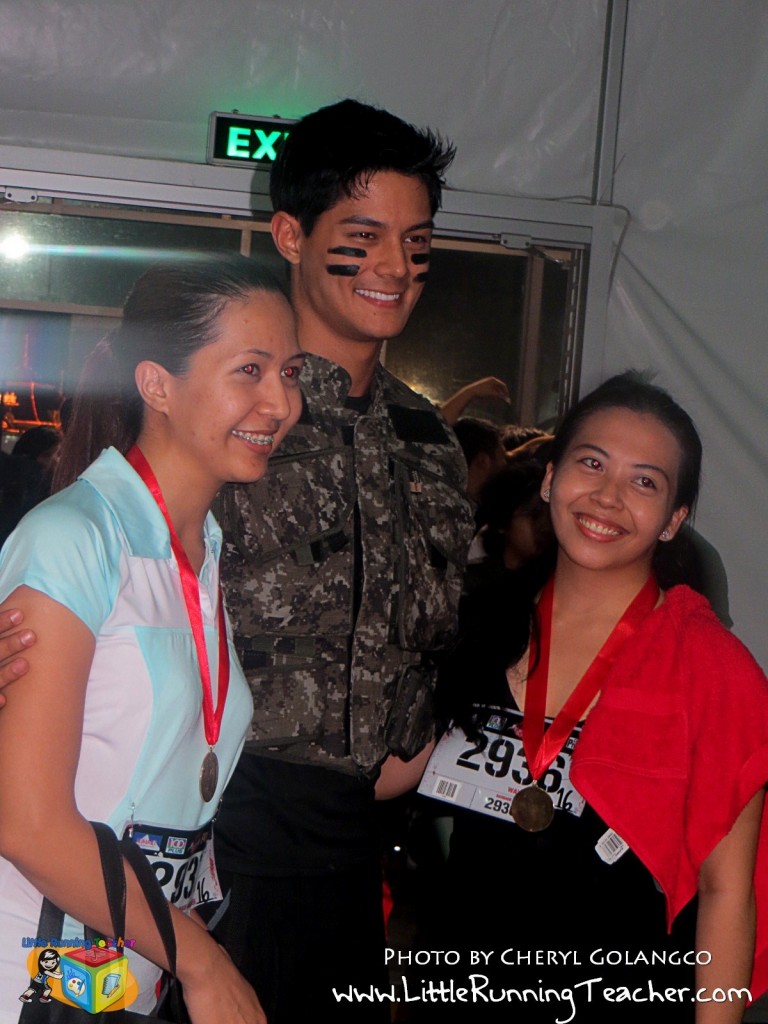 One big improvement I noticed in this run is the way they kept track of the winners for each wave by writing it on the wall! …and of course, the very cool finishers' medal. Good job guys!
Where will the infection spread next? "Outbreak has set its sights on Cebu! Outbreak Cebu will be at Parkmall, Mandaue City on December 21, 2012. We don't know if the world will end like the Mayans predicted, but we do know there will be zombies" shares Angelo Cruz.
For more photos, check out the Little Running Teacher Facebook page.
So how was your Outbreak Manila experience?? Hope no one got injured!