After the first 2 zombie outbreaks in Nuvali and Fort Bonifacio, are you ready for another one on the night of horrors… Halloween?
You better start exercising and eating right because the zombies will be back to hunt you at the happiest place in the Philippines, Enchanted Kingdom on Halloween Night!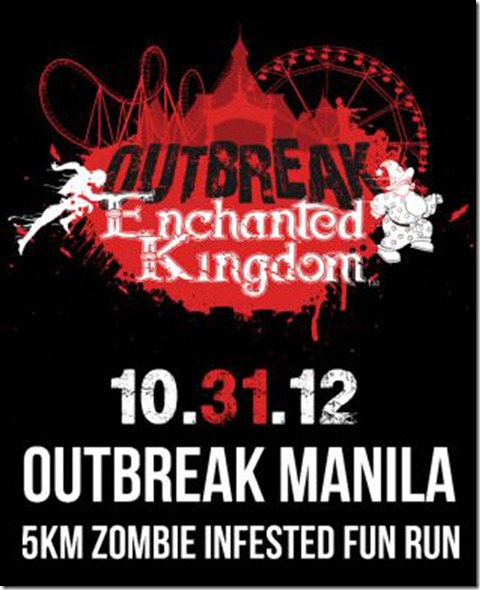 What: Outbreak Enchanted Kingdom
When: October 31, 2012
Where: Enchanted Kingdom
Registration Fee: 1000PhP
Registration starts Sept 21, 2012 at the following areas:
TOBY'S
Shangri-la
SM MOA
Robinson's Ermita
RUNNR
ENCHANTED KINGDOM
BROOKS
*Download REGISTRATION FORM HERE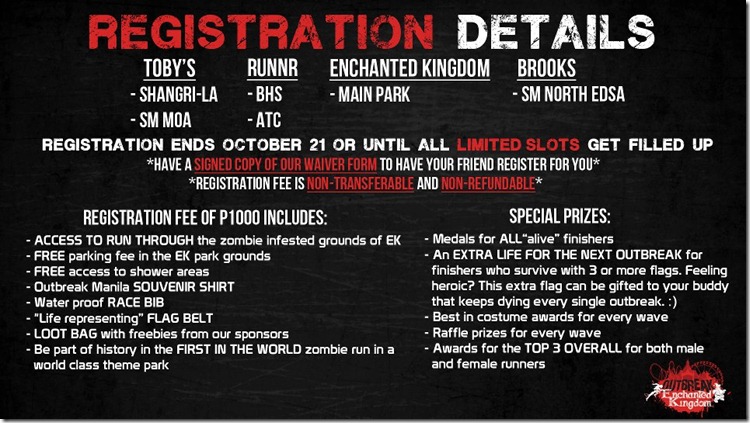 This year, Outbreak Enchanted Kingdom will be having 34 WAVES from 6:30pm to 12midnight! Also, get a chance to have an extra life to start the race by registering in one of the Mogu Movu waves! On the day of the event, be sure to wear a t-shirt with the SAME COLOR OF THE FLAVOR of the wave you are running in!
Flavors:
Lychee – pink
Strawberry – red
Grape – violet
Coconut – white
Mango – yellow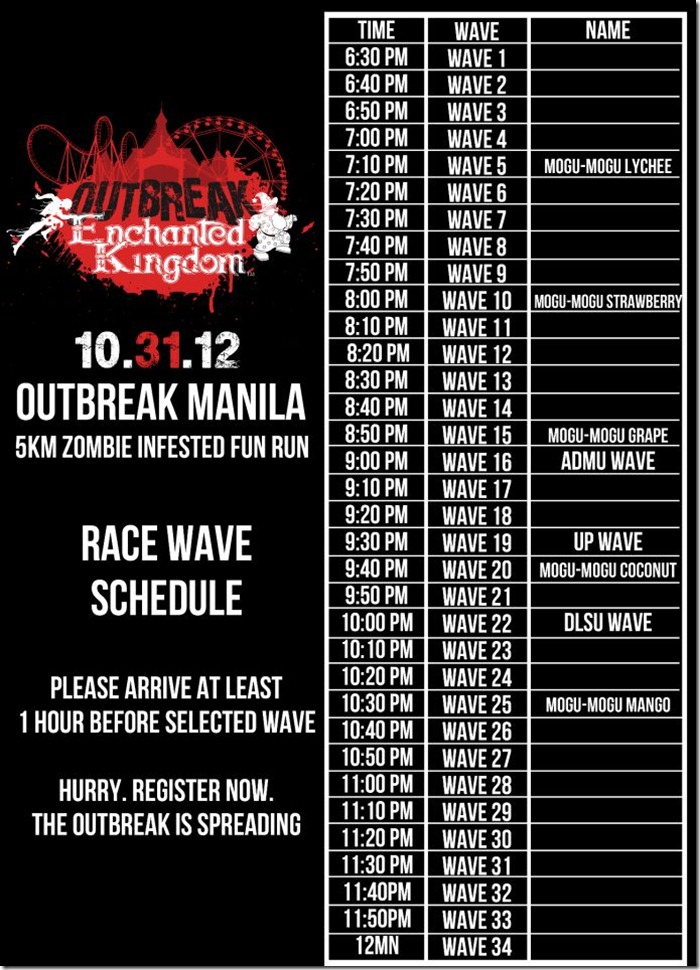 So what are you waiting for guys? Don't miss this chance to be EATEN BY THE ZOMBIES! Don't worry though, at least you get to be part of history! (heehee)