When the minions first came here around this time last year… I just lost it! I went crazy for them, and just like a little kid, I started collecting them! I even asked my relatives abroad to purchase the other minions that were not available here! So when I found out they were coming back… the kid in me just leaped for joy!
A full Minion experience awaits, as Kevin, Stuart and Bob, stars of the Minions Movie bring us the new Minions Happy Meal toys – 10 Minions collectibles now available in-store. Moreover, McDonalds also introduces new Minions Combos featuring an array of Minions-themed desserts. The flavor? Banana of course!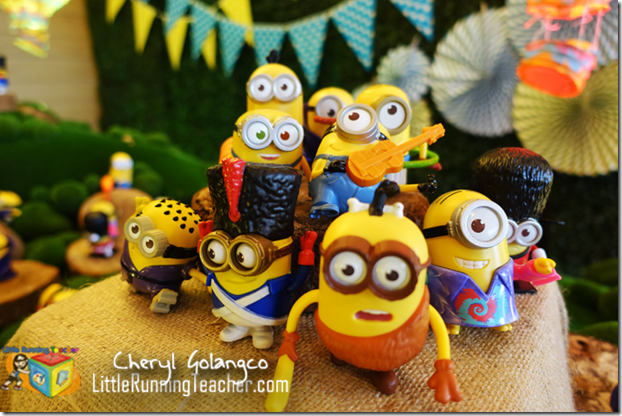 Happy Meal Minions to Choose From:
There are 10 different characters to choose from, and you're gonna love each of them in their own special way.
From left to right:
Guard Minion
Minion Caveman
Marching Minion Soldier
Guitar Strumming Stuart
Groovy Stuart
Lava Shooting Kevin
Martian Arts Minion
Minion Vampire
Chatting Bob
Egyptian Hula Minion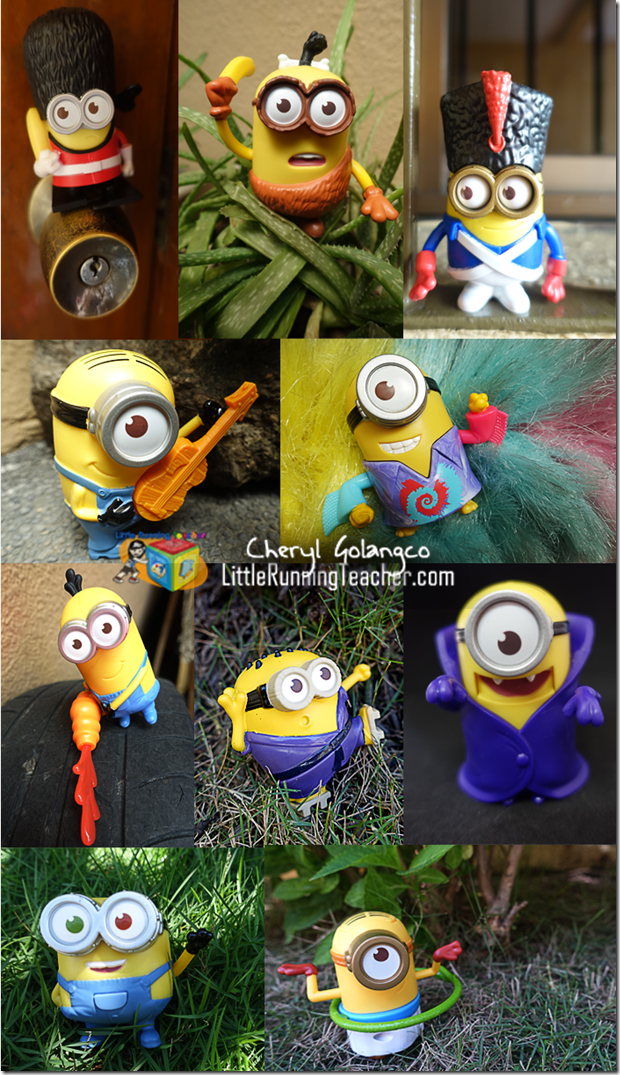 Aren't they all just SO adorable? It'd be hard to just get one!
McDonald's Minion Combos:
Besides the super cute Happy Meal Minions, McDonald's also introduces the all-new Minions-themed desserts this June 26!
Honey Banana McFloat – a sweet refreshing banana and honey flavored drink topped with vanilla soft serve. Get this with the Minions Medium Fries 'N McFloat Combo at P65.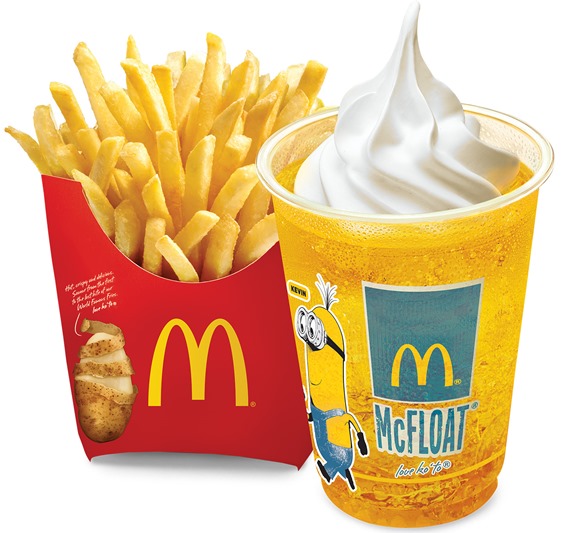 On the other hand, if the McFloat isn't really your thing, then you might wanna give the McFlurry a try! 2 new delicious McFlurry flavors for you to choose from – the Banana McFlurry with Oreo and the Banana Crumble McFlurry for P95.  I enjoyed both, but preferred the Banana McFlurry with Orea as it felt simpler to me. The Banana Crumbled on the other hand reminded me of Graham cake!
Just like Kevin, Stuart and Bob, great things come in threes and so does McDonald's Minion Combos. So grab your friends and enjoy the Minions BFF Fries 'N Mcfloat Combo (P 165) or the Minions BFF Fries 'N McFlurry Combo (P 225)
Lastly is the Minions Banana McDip, a delicious vanilla soft serve covered in banana-flavored dip on a blue waver cone! This is one of the CUTEST dessert items they have, moreover, I felt that the dip really captured the banana flavor!…and it's only P15!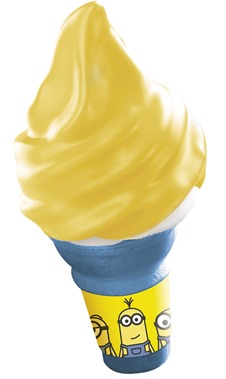 The Happy Meal Minions and Minion Combos will be available in all McDonald's branches (in the Philippines) this Friday, June 26! They will only be available for a limited time so make sure you grab them before it's too late!
For more information visit
https://www.facebook.com/mcdo.ph
Instagram/ Twitter @McDo_PH
#MinionsAtMcdo
For updates on other runs or to just keep in touch
visit http://www.facebook.com/littlerunningteacherpage
twitter.com/cherylgolangco