Ever since the announcement that KidZania was coming to Manila, kids, parents and teachers alike all got giddy and excited. Being a preschool teacher and child at heart, I too just couldn't wait. It took more than a year, but finally, KidZania is opening its doors to the public this Aug. 7, 2015!
For those who have no idea what KidZania is all about, let me tell you all about it. KidZania is a place where kids rule. It's a mini community where they get to experience what it's like to be doctors, firemen, veterinarians, etc. It's Kids entertainment taken to a whole new level that does not just immerse the kids but gives them the chance to role play in the different centers.  It's an amazing city and a world of its own. With 8,000 square meters of play space, kids ages 4-14 will now get to role-play grown-up roles and live out their dream careers.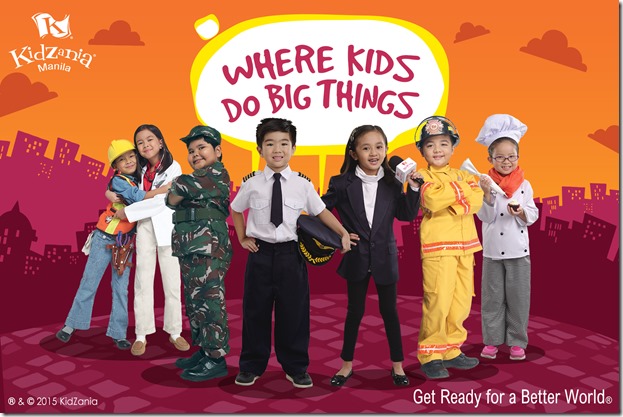 KidZania Manila is the 20th KidZania city in the world, and the first of its kinds in the Philippines.
Even before the establishment was put up, the team behind KidZania made sure to do extensive research on what suits children best. Moreover, what makes this place EXTREMELY cool is that it was built for all children, including those who are differently abled!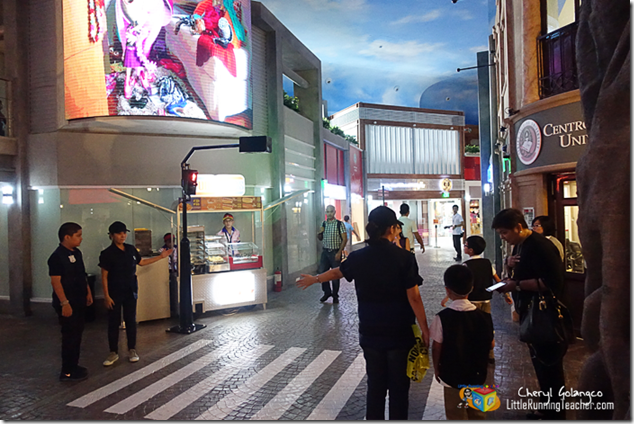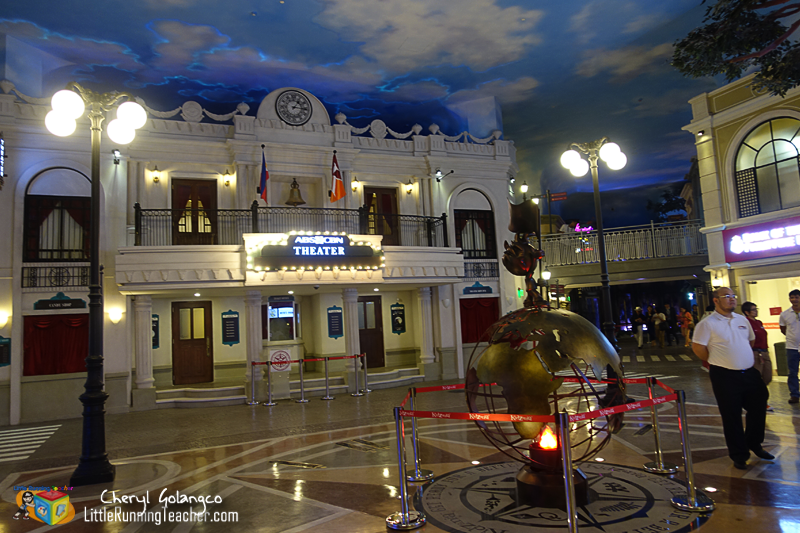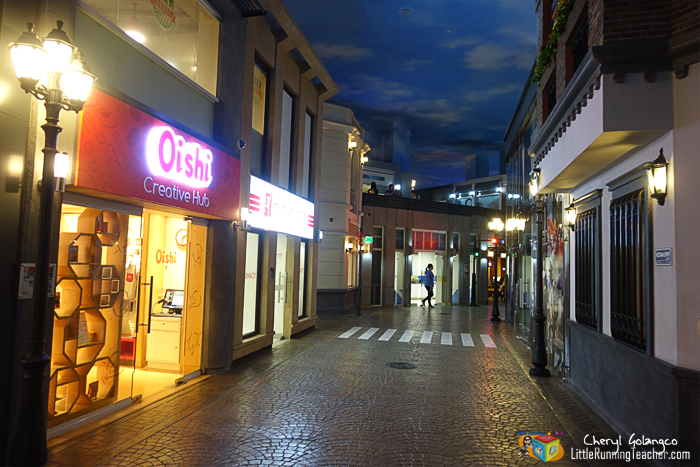 So what exactly can the kids do in KidZania? The better question is… what's there NOT to do? There are about 52 different establishments inside, which means there are  52++ activities for the kids to enjoy and learn from. It's a play city built to scale for children – complete with paved streets, transport system, and a functioning economy. Every detail is intended to project authenticity: from the activity itself, to uniforms and costumes, to the work gear and tools – and even the city interiors.
There are A LOT of things to do and learn in KidZania Manila, but here are my top 5 reasons why YOU should bring your kids there soon.
Top 5 Reasons to Visit Kidzania:
1. KidZania Manila partnered with over 40 REAL-WORLD brands who help bring realism to the kid-sized city.
There's a kid-sized version of various establishments. From Cebu Pacific to National Bookstore, to Holiday Inn and even the ABS-CBN studio! Most of the establishments are REAL brands that the kids see everyday. This way, the KidZania city becomes more real to the kids, hence they are able to relate even more.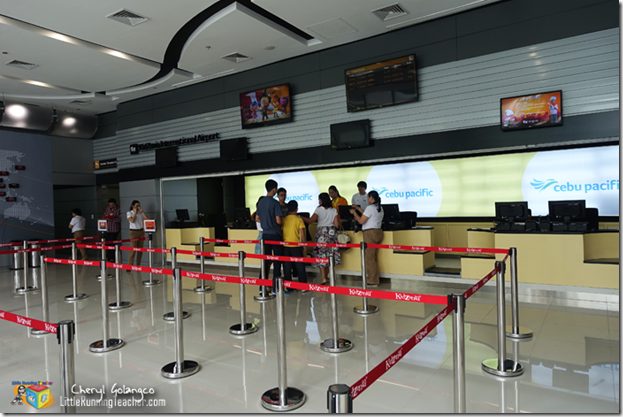 Entrance to KidZania sponsored by Cebu Pacific! You have to line up and get your boarding pass
–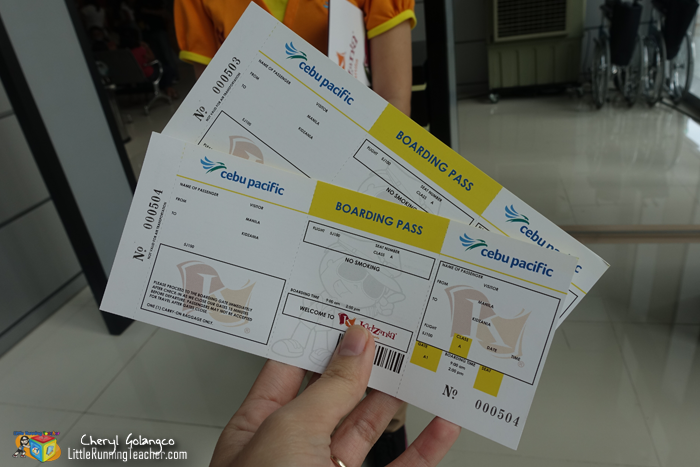 Yey, got our boarding passes!
–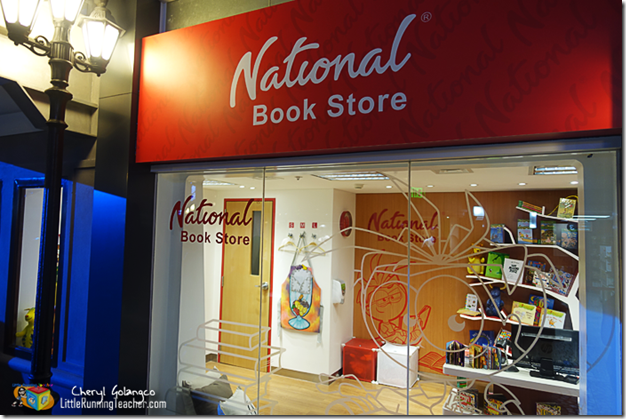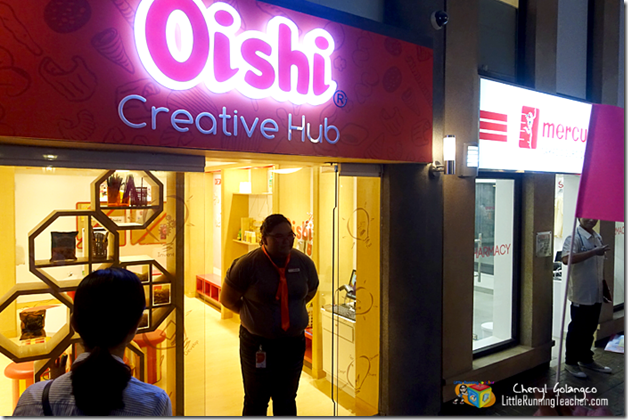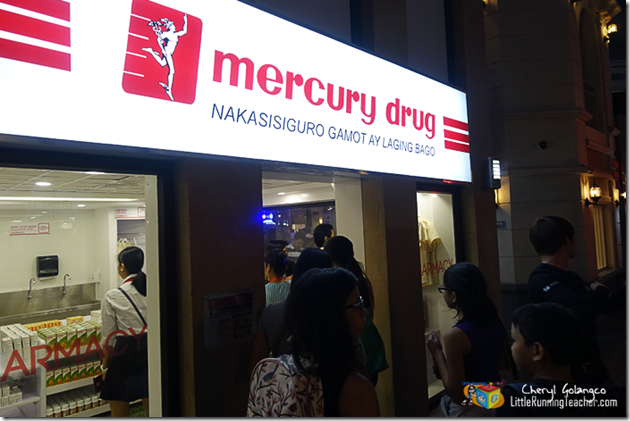 –
2. KidZania teaches kids the importance of money – EARNING, SPENDING, SAVING and INVESTING
When you enter KidZania, the kids are given a check amounting to 50 kidzos (currency in KidZania). To encash this, the kids would need to go to the bank – BPI. After encashing the check, they can now use it to enjoy/ learn from the different establishments. So what happens when they ran out of money? Can they buy more? … No. But, they can EARN it.
Several establishments let the kids "work" in order to earn more. Each activity last about 15-30 minutes. After the child works, they will be paid 6-12 kidzos. They can keep working to keep earning.
The kids can also open their own SAVINGS ACCOUNT at the bank and withdraw the money through an ATM Machine. Moreover, the money they earn DOES NOT need to be consumed within the day. They can keep saving this until it gets bigger and bigger, just like in real life.  As for the investing part, I'll tell you more about that later.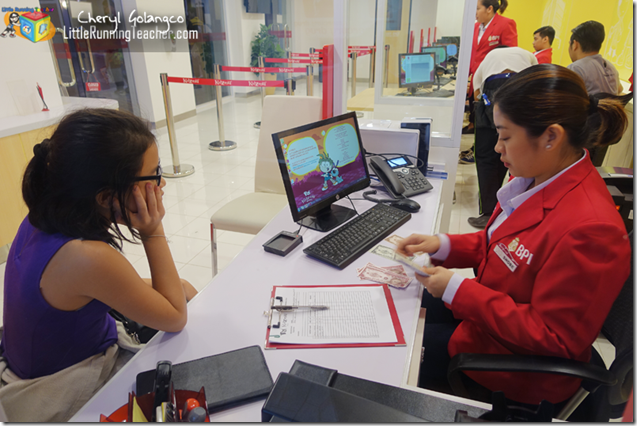 Lexi creating her own KidZania savings account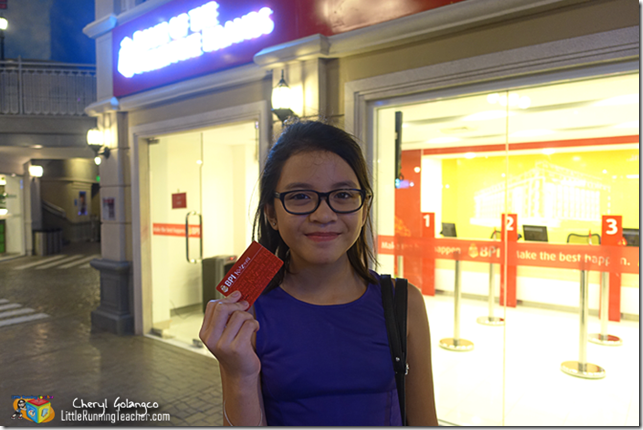 She was super happy with her BPI ATM card!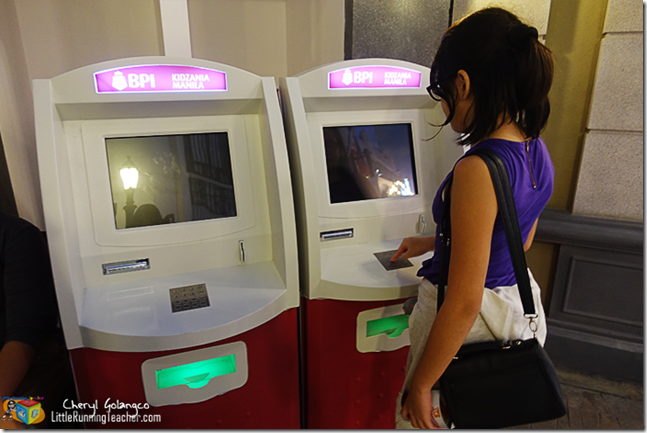 Lexi immediately tested out the KidZania ATM machine. (Don't worry, she didn't withdraw anything yet as she told me she wanted to save it)
 –
3. The children are taught to WORK so they can EARN more
As mentioned earlier, the children cannot simply buy more kidZos, they have to work for it. Don't worry though, coz in KidZania, the jobs offered are so much fun that the children don't even realize they're working. Moreover, trying out different kinds of jobs helps develop their empathy for the people they meet everyday, especially those who whose jobs can be very physically draining.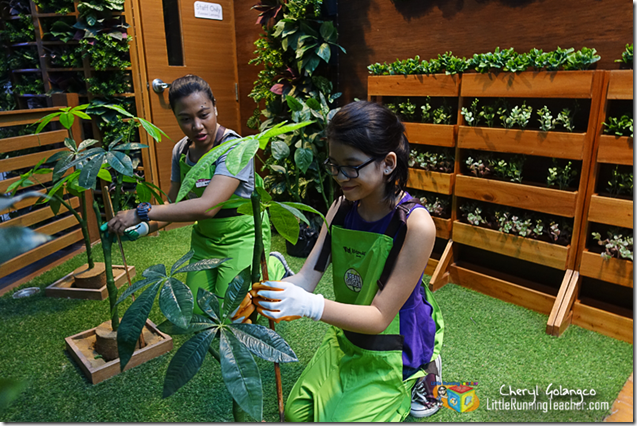 Lexi worked as a gardener and learned different skills in planting
These kids were trained to be paramedics and taught what to do in case of an emergency in this kid-sized version of St. Luke's
The kids can also work as receptionists or waiters/waitresses at Holiday Inn and Flavors Restaurant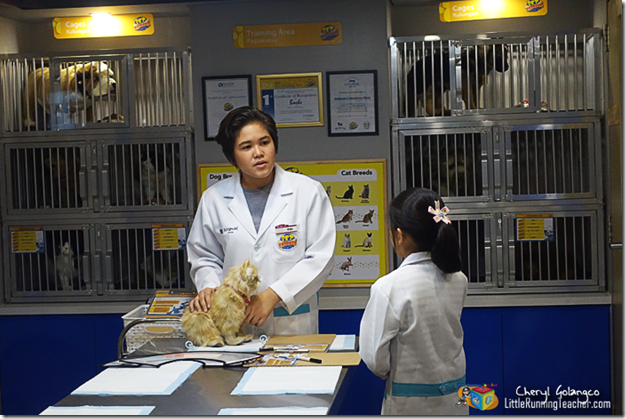 …Or a Vet at Pet Express
–
4. The children are taught the importance of school (Investment)
A lot of kids hate school and the idea of it, in KidZania however, the children are taught the importance of school, especially college. With KidZania's partner CEU (Centro Escolar University), the children can learn a new skill and get a degree in engineering, architecture and the like. I call it an investment because they have to PAY a few kidZos to learn this new skill. And of course, once you're done, you will also GRADUATE.
So why pay to learn? Well, if the course you took is related to the job you will later work in, you would earn MORE than the usual. So let's say the other kids can earn 10 kidZos by working in the hospital; however, you earned your degree in medicine. That means, you will earn around 2 kidZos MORE than the other kids.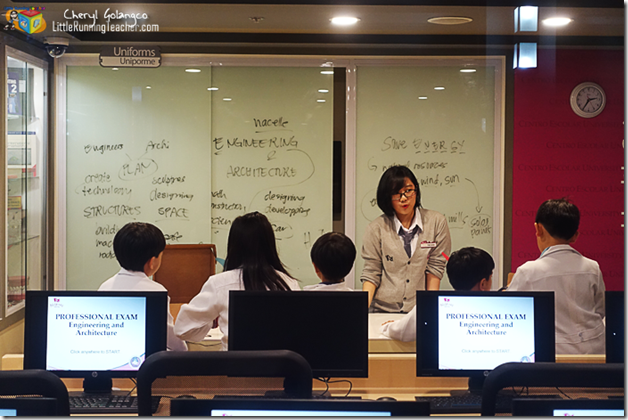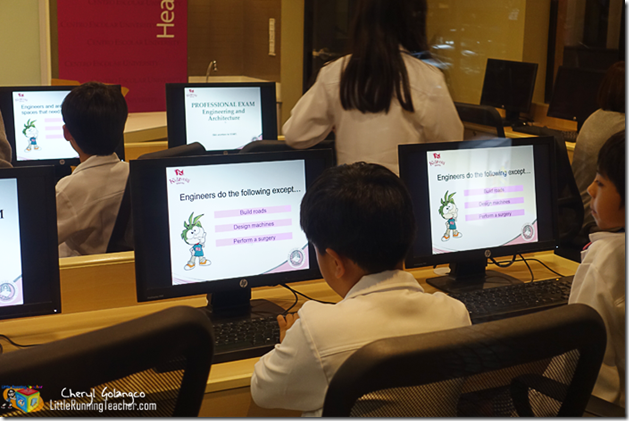 Kids taking up a course in engineering at CEU
–
5. Last but definitely not the least, the kids get to try out their dream jobs, and through that learn more about Language, Physical Education, Spatial Development, Arts and Culture and Financial Literacy.
Through the various activities, the kids are able to work or learn more. They are able to get a feel of some of their dream jobs like being  doctor, fireman, policeman. They learn a few more things and who knows, this might even help them realize what they want to be when they grow up.
KidZania also helps further develop the follow areas in your child: (taken from KidZania website)
Language and Communication (relevant establishments include TV Studio, Magazine Publishing, Newspaper, Bookstore, and Courthouse)
Physical Education (relevant establishments include Climbing Building, Fire Station, and Stadium)
Spatial Development (relevant establishments include Aviation Academy and Driving School)
Arts and Culture (relevant establishments include City Tour Bus, Arts and Crafts Workshop, Music Studio, and Acting Academy)
Financial Literacy (relevant establishments include Bank, Supermarket, Department Store, Pharmacy, and Tax Office)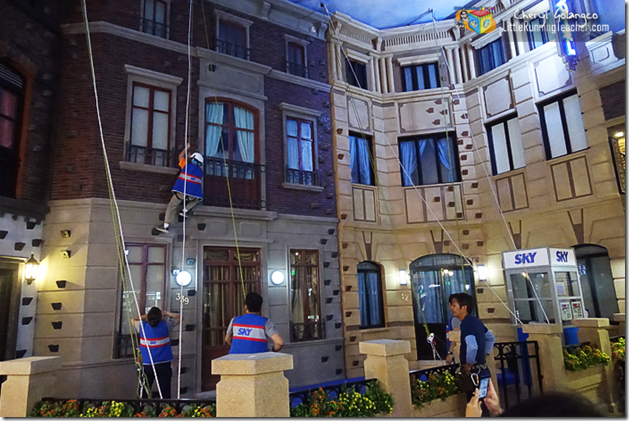 Develop your physical skills and climb this building
Learn how to fly a plane with Cebu Pacific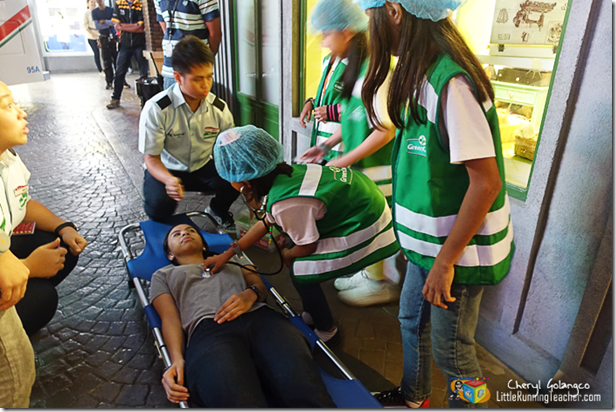 They can also be paramedics at St. Lukes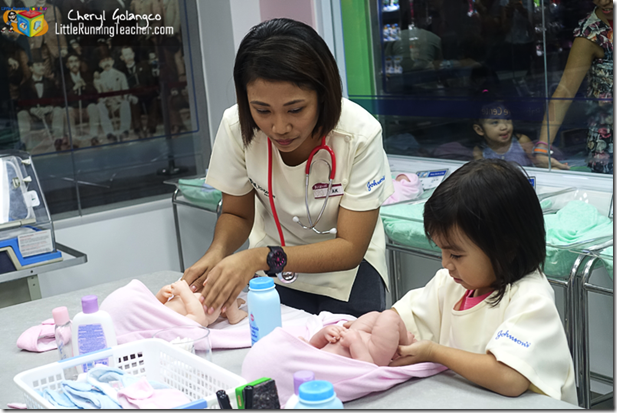 or nurses and care for newborn babies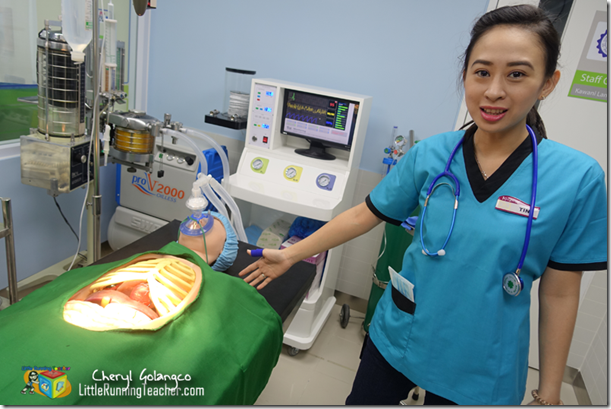 Or even surgeons and perform a liver transplant! Woah!
 –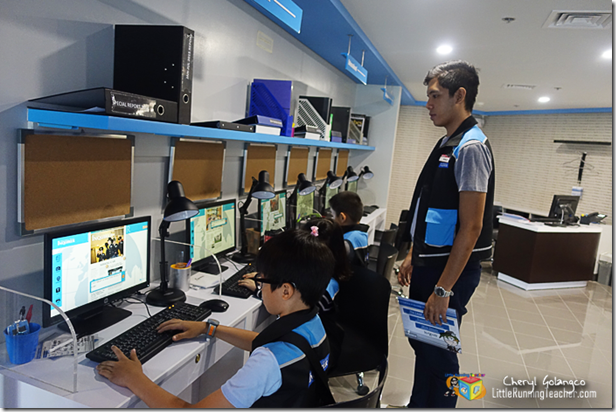 The kids are taught to write a news article in Philippine Inquirer
–
They can also work as radio DJs and announce the news at DZMM Radyo Patrol. KidZania City would be able to hear them from the outside. They even get to take home a CD of their "recording"
–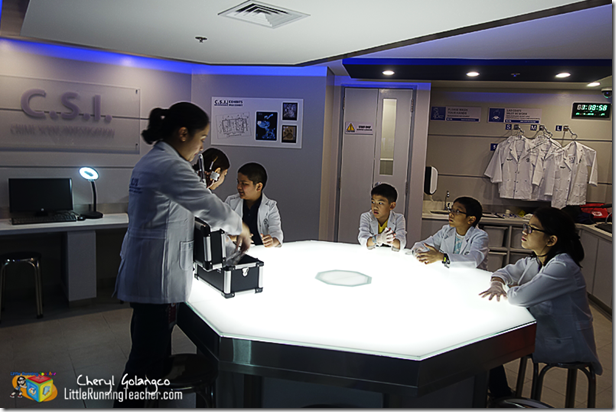 Or perhaps they'd want to be an investigator and roam the city with their teammates in search for clues
–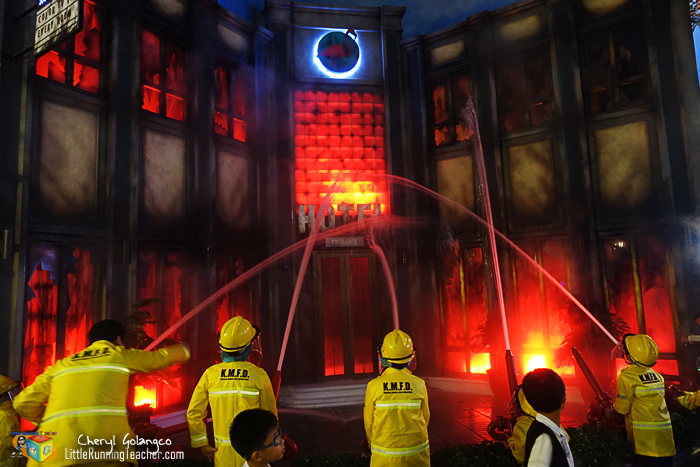 They can also be firefighters and help save the city by putting out the fire from the burning hotel!
–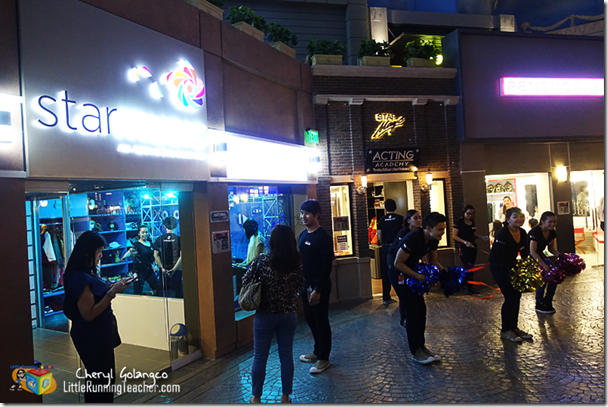 Or do your kids prefer a career in the arts? Maybe they would want to take some acting or voice lessons from Star Magic
–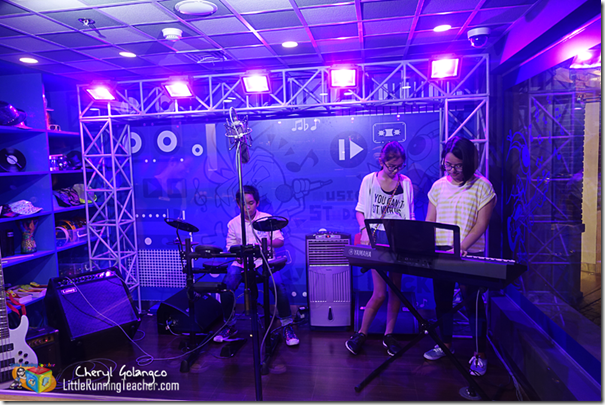 or play in a band with their friends
–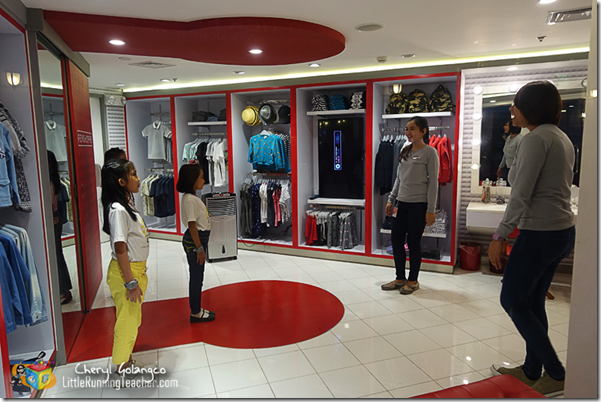 or even learn how to be a model with Penshoppe
–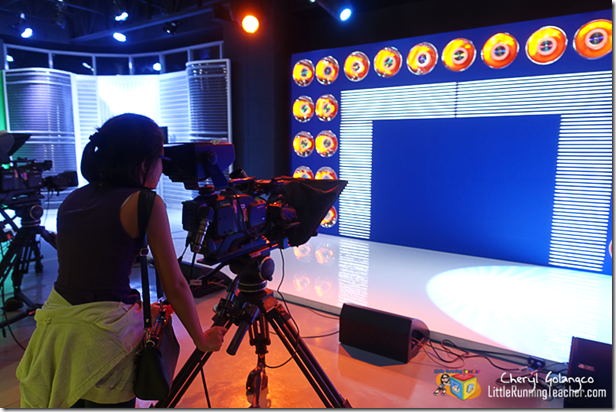 Do your kids want to be TV hosts in It's Showtime? Or do they prefer working behind the scenes as part of the crew?
They can also choose to be construction workers and learn to build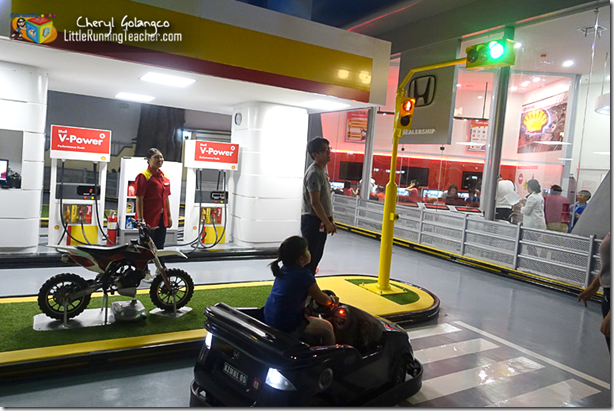 Work at a gas station or learn to drive a car and follow traffic rules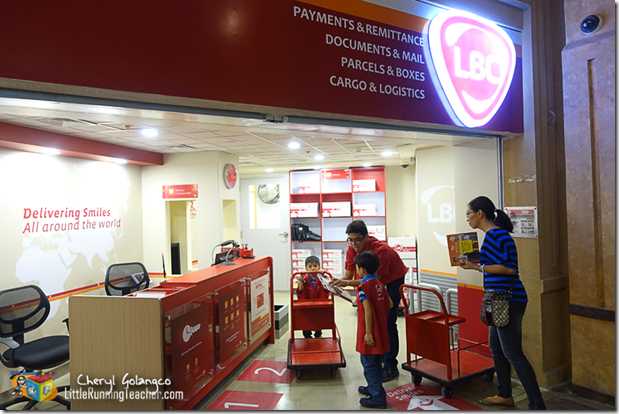 They can roam around KidZania and deliver packages through LBC
They could even work in McDonald's and learn how to prepare the meals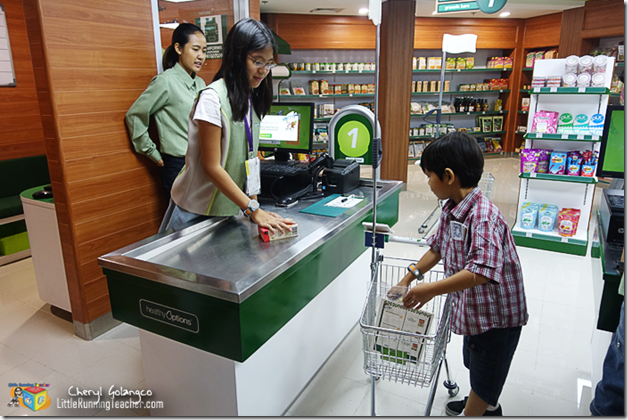 Or check out items as the cashier in Healthy Options
KidZania gives children a sense of cultural memory. It teaches them empathy. It teaches them to assert themselves and to be more responsible. In KidZania, adults are NOT ALLOWED inside the establishments, you can however walk around the city. However, please remember to LET YOUR CHILD practice his independence and let him learn to be more responsible.
In KidZania, the children learn about art, fitness, math, science, reading and more. They are given authentic assessment and get hands on experience on the things they learn in school.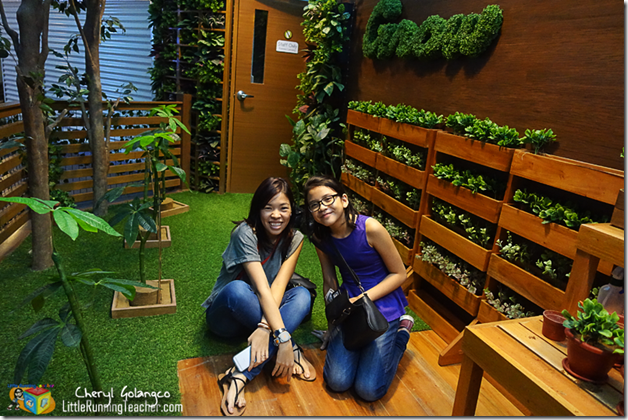 It's one of the best places to teach your children about life… so more than just my Top 5 Reasons, I strongly encourage you to bring them here because they will have so much fun.. without even realizing they were already learning so much.
My only complaint… WHERE WAS ALL THIS WHEN I WAS A KID! (haha) I'm so jealous of the kids right now! Can I join too?
KidZania Manila Schedule/Tickets/Prices:
Schedule:
Monday – Thursday (9am –4pm)
Friday – Sunday/ Holidays (9am – 2pm and 3pm – 8pm)
Ticket prices from Aug. 7-October 7
Monday – Thursday
Babies (Kids below 2 feet in height) – FREE
Toddlers (1-3 yrs old) – P420
Children (4-14 yrs. old) – P750
Adults – P420
Friday – Sunday / National Holidays
Babies (Kids below 2 feet in height) – FREE
Toddlers (1-3 yrs old) – P550
Children (4-14 yrs. old) – P1000
Adults – P550
*Ticket prices will go up about P100 each after October 7. Please refer to the KidZania website for updates
–
—
KidZania Manila
KidZania Manila, Park Triangle, North 11th Avenue, Bonifacio Global City, Taguig City
+632 711-KIDZ (5439)
Facebook: https://www.facebook.com/KidZaniaManila?fref=ts
Email: [email protected]