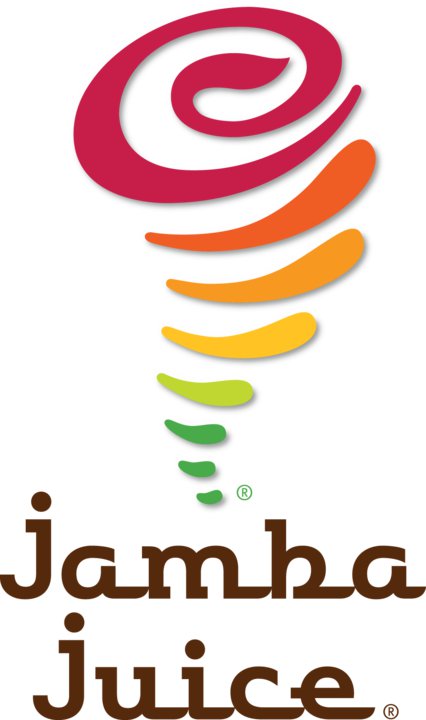 When I first heard that Jamba Juice was coming to town, I had NO IDEA what it was. I figured it was just like any other juice and smoothie shop… no biggie. Well so I thought.
A few days ago, I was given the wonderful opportunity to attend the Jamba Juice VIP and Media Night at the Fort. I came to the event not expecting anything at all, in fact, I thought it would just be a small event to show the media and bloggers their new store. Again, huge mistake!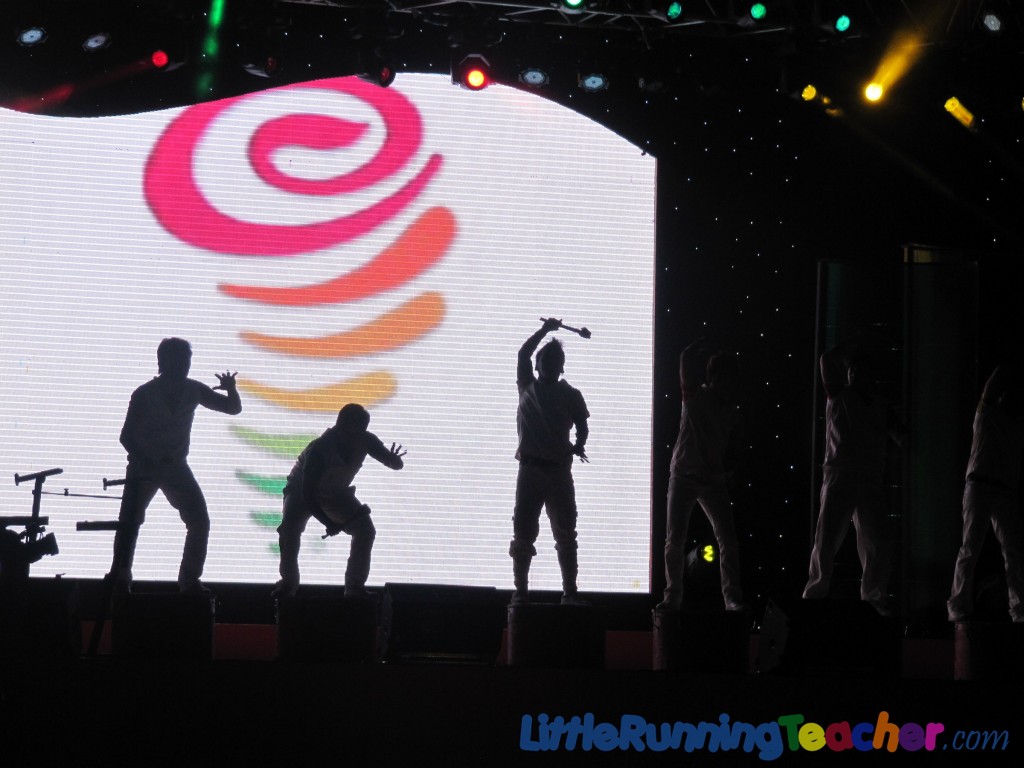 The event was not the least bit SMALL or CASUAL! It used the entire lot across R.O.X. and was flocked by hundreds of guests! The event was hosted by Drew Arellano and Mitzi Borromeo and had lots of cool entertainment that night! Finally, after the long wait, everyone was asked to turn to the back where a huge white cloth was covering a portion of the building. On their signal, the white cloth was dropped to unveil the first Jamba Juice branch in Southeast Asia!
What is Jamba Juice anyway?
The name is famed for bringing people refreshingly delicious drinks and better-for-you snacks that has become synonymous with dynamic living in California. Jamba Juice is a chain of smoothie restaurants that was first opened in 1990 in the US. Back then, it was still called by its original name,  "Juice Club". It was only after 5 years that they changed its name to what we've now come to love – JAMBA JUICE.
Jamba Juice is a big hit in California and already 744 branches worlwide, around 500 of which are company owned and the remaining franchised. Imagine THAT many branches and none in the Philippines, let alone Southeast Asia? Well, we can't have that. So starting this 11-11-11 (Nov. 11, 2011), Jamba Juice is now open to serve you at its first branch in Southeast Asia located in Bonifacio High Street Central, Philippines thanks to the Max's Group of Companies.
I found this teaser video on YouTube to give you guys more of an idea HOW BIG Jamba Juice really is! :) EXCITING….
"We chose Bonifacio High Street Central as it is known for being the go-to destination for a rising number of urbanites who live dynamic lifestyles—the same market Jamba Juice has successfully captured in California," shares Sharon Fuentebella, Managing Director of Jamba Juice Philippines.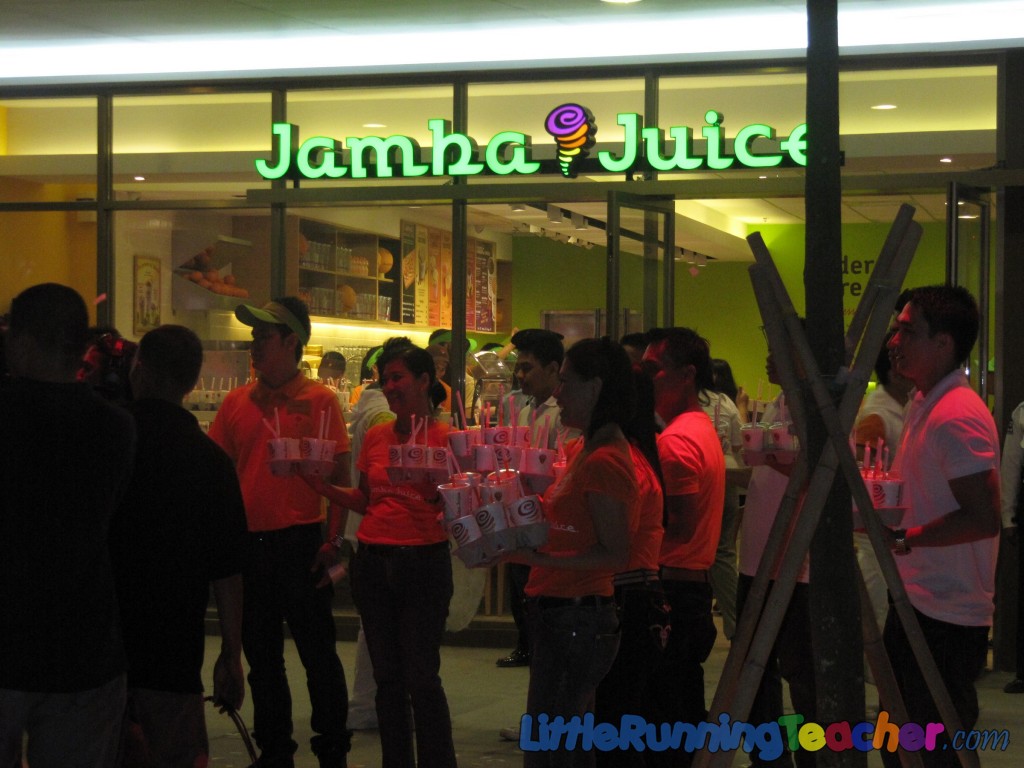 Better for Everyone!
In 2009, Jamba Juice started to offer a line of sandwiches, salads and flat bread aside from their already popular smoothies and juices! It has slowly developed to be a runway favorite among American Celebrities such as Paris Hiton, Fergie, David Beckham and more!  Jamba Juice is bringing the same products and technology to the country so that Filipinos can have the Jamba Juice experience and find out firsthand why it has been everyone's favorite since 1990!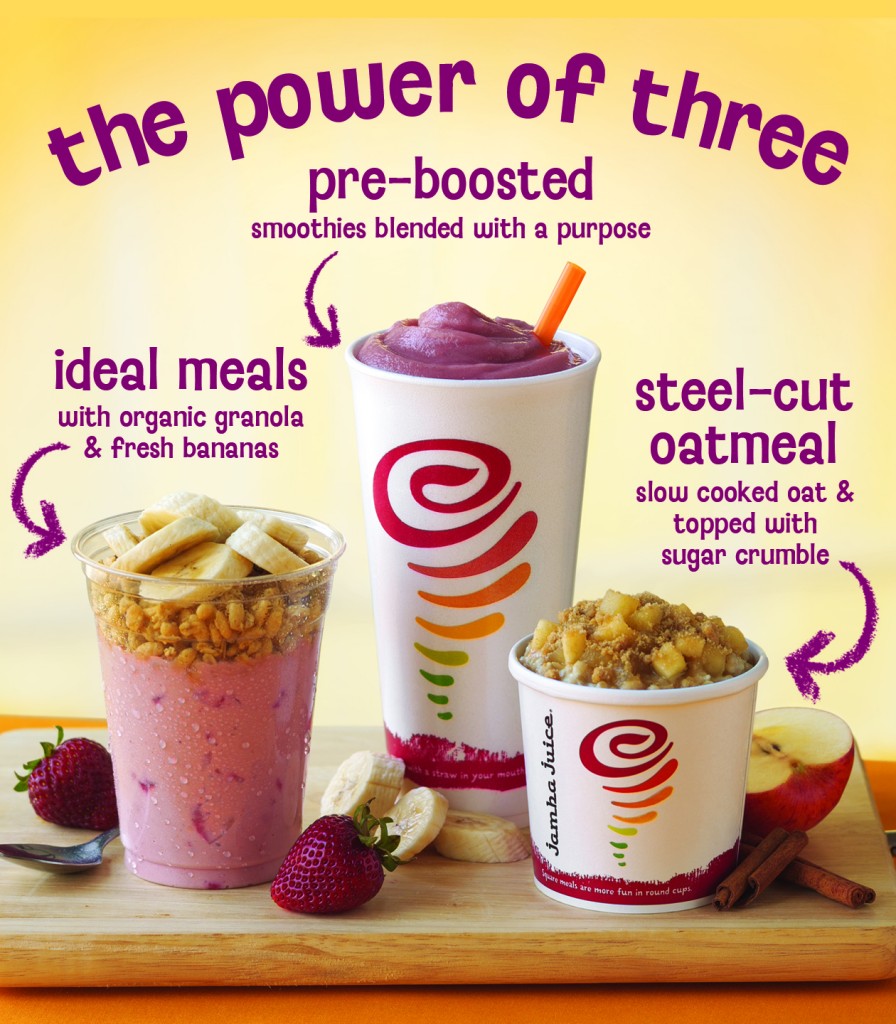 "High quality is a major recipe of Jamba Juice that is why all its products are made only with whole fruits," says Mark Gamboa, Marketing Manager of Jamba Juice Philippines.
Gamboa adds that the brand offers more than just uniquely blended beverages. "Jamba Juice represents the ideals of a lifestyle anchored on active living, exceptional quality, and a heritage that highlights better-for-you options for people on-the-go."
What makes it DIFFERENT?
THIS DOES…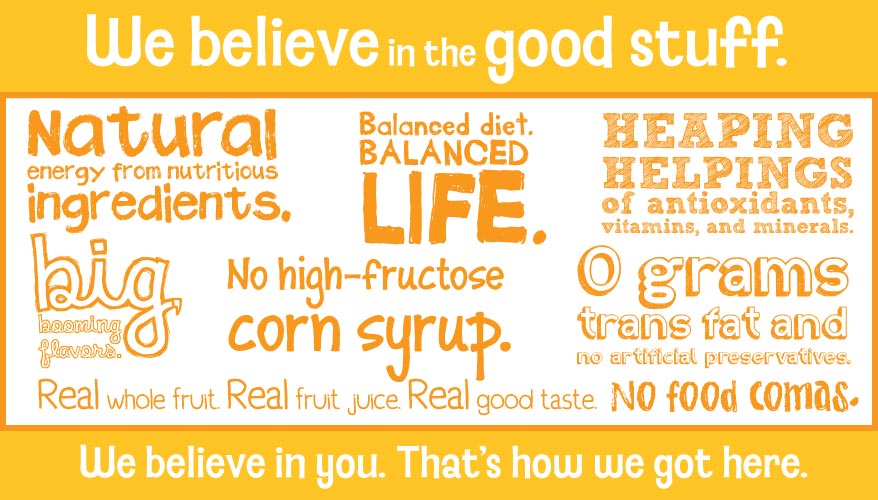 The Perfect Drink for Runners and People with Active Lifestyles
Bonifacio High Street is quite a THRIVING hot spot, and I don't know if you noticed… but there are fun runs taking place there almost EVERY week! While on normal weeknights, you would also see a bunch of runners running around the area. It has been so common that a runner's lane was even implemented. Well, after a long run, we usually just want to sit and relax somewhere nice and the common choice would usually be to go to a coffee shop. Though I LOVE hanging out at coffee shops, I don't think drinking coffee would compliment your previous exercise. Now with the opening of Jamba Juice at the Fort, we can all hang out here and have a unique and refreshing drink of pure fruit goodness!
Process and Passion
During the media night, we were all given a bag tag with a mango on it. Later on, we were asked to peel the white sticker behind to show our support for the Guimaras mangoes!
The Guimaras mango is arguable the best in the world, but there is still a lack of supply to meet the demand globally. So Jamba Juice Philippines tied up with the Beareau of Plant Industry in Guimara and the National Mango Research Development Center and are extending their support for the research and development of the Philippine mango industry. So not only will Jamba Juice give us the best of the best smoothies, but they will also be planting Guimaras mango trees to help increase our supply and prove to the world that these Philippine mangoes are the best there is!
–
What's in store for everyone 
That night, I was able to try their Banana Berry flavor. First of all, I am not a fan of MIXED fruit juices. I often find the taste weird and disturbing…moreover, I really don't like YOGURT. BUT for JAMBA JUICE, I am willing to make an exception! The BANANA BERRY smoothie was one of the BEST fruit smoothies  I've ever tasted!! I ABSOLUTELY loved it and drank it till the last drop! :) Besides the Banana Berry, you might also want to try their other smoothie flavors and quick snacks as well!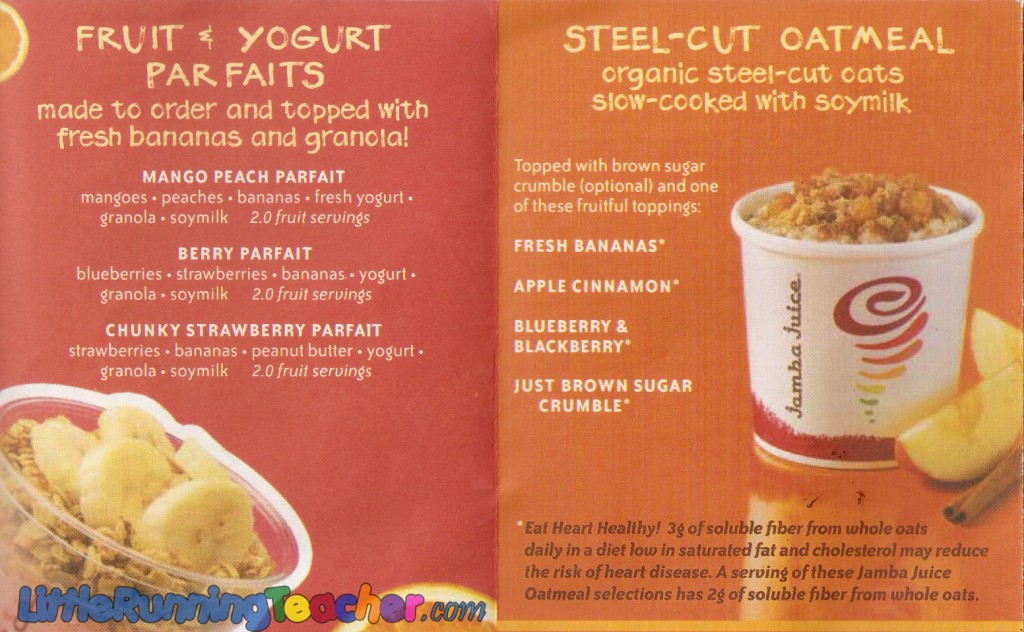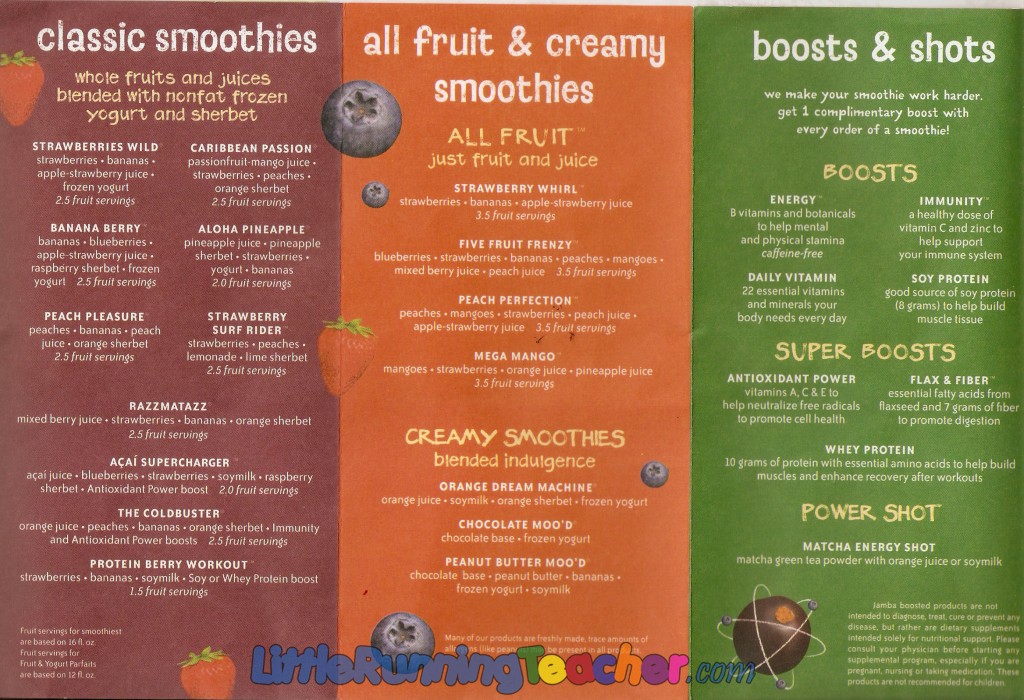 –
Prices:
Steel Cut Oatmeal (organic still-cut oats slow-cooked with soy milk) – 80php to 95php
Fruit and Yogury Parfait (made to order and topped with fresh bananas and granola) – 150php
Classic Smoothies (whole fruit and juices blended with nonfat frozen yogurt and sherbet) – small – 135php / medium – 155php / large – 195php
All Fruit Smoothies (just fruit and juice) – small – 150php / medium – 170php/ Large – 210php
Creamy Smoothie (blended indulgence)- small – 150php / medium – 170php / large – 210php
Fresh fruit juice – 120-140php
Jamba Juice Philippines plans to open up 40 stores in the next 10 years, so just wait a while and I'm sure a branch will open up in your area soon! But for now, take a day off and head on over to Bonifacio High Street to taste the REAL FRUIT GOODNESS of Jamba Juice!! YUM!!!
–
–
Jamba Juice
7th Avenue cor. 29th Street South
Bonifacio High Street Central (across R.O.X.)
Fort Bonifacio, Taguig
Website: http://www.jambajuice.com/
Facebook: https://www.facebook.com/jambajuiceph
Jamba Juice Now Blending in the Philippines!