I was invited to the launch of a new pair of shoes from Mizuno last Dec. 6, 2012. The e-invite sent to me didn't contain much information about the shoe except this picture below: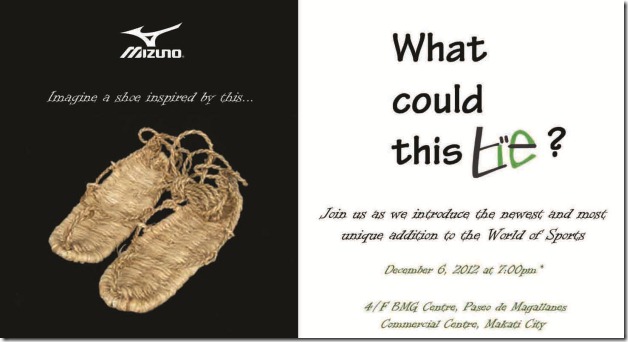 What exactly COULD it be? I was imagining a minimalist running shoe, but how could it be inspired by that bundle of hay resembling sandals on the left? My curiosity was definitely aroused, and I had to see exactly what the buzz was all about.
The Mizuno BE
The Mizuno Be is the latest and most unique addition to the Mizuno collection. What makes it unique, in my personal opinion, is that it actually ISN'T a running shoe. The Mizuno BE can maybe be used for short distances, but it's best used for recovery after races or training before races. Check out this short video for a little bit more info on the Mizuno Be.
Mizuno BE inspiration: The Waraji
The Waraji are sandals made from straw rope that were used in the past as standard footwear for the Samurai and the Feudal soldiers of Japan. Traditionally, Waraji sandals are worn wit the toes protruding over the edge. This way, body weight becomes supported by the ball of the foot. Fascinated by this design. Mizuno conducted a numbers of tests at its S0Z0 Engineering Division, a studio created for the purpose of achieving the maximum standards in shoe technologies.
Findings showed that protruding toes aid to stabilize the body. More importantly, the muscles of the feet and lower legs have the tendency to become more mobile and active.
Mizuno BE Launch at Paseo de Magallanes
As mentioned earlier, the Mizuno BE was inspired by the Waraji sandals. Doesn't mean our toes will protrude.. don't worry! But there is a small elevation inside the shoe that will make give us the same results, and even feeling as our toes protruding. (I'll tell you more about that in my future post/review of the Mizuno BE)
The event was graced by Mizuno brand ambassador Noelle de Guzman, a.k.a. Kikay Runner, Team Azkals' Anton and Arman Rosario, Running Wild Podcasts, Coach Patrick Joson and more.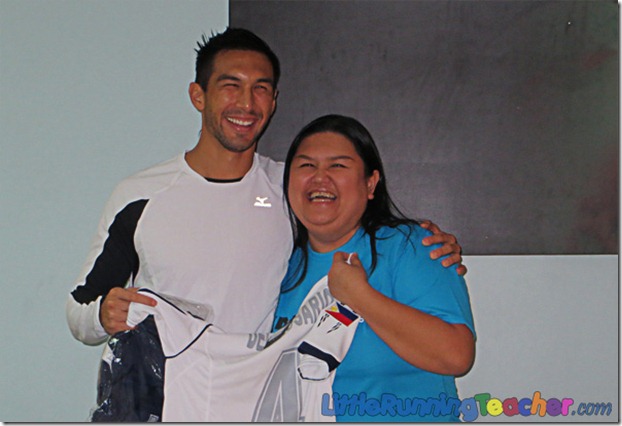 Sharing their stories on the Mizuno Be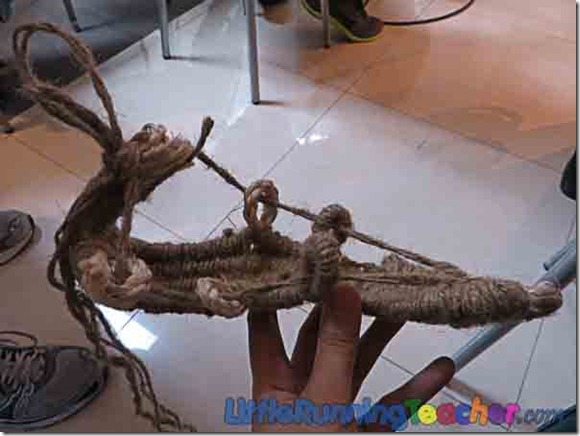 The Waraji Sandals look extremely old school! (hehe) Here's an actual photo, just in case you think I'm making it up
Picking out a color for myself at the Mizuno shop in Paseo de Magallanes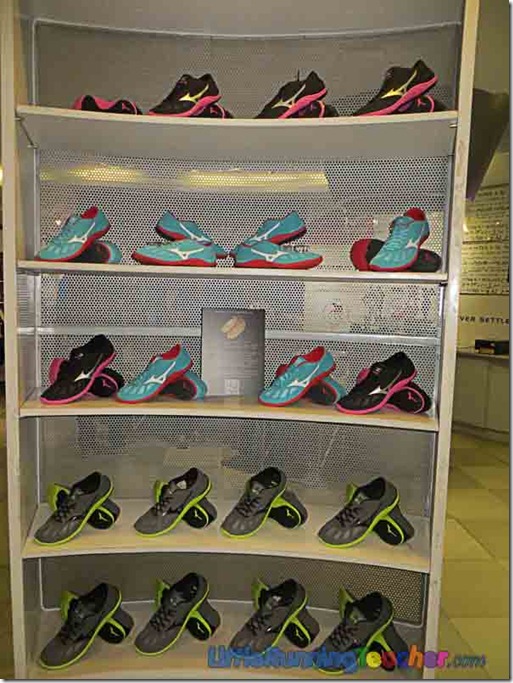 Lovin' all the awesome shoes!
I'll be reviewing the MIZUNO BE as soon as I grab myself a pair. I'll also be giving away a 50% discount certificate for the MIZUNO BE to ONE lucky winner! Will post contest details in a week!