I never really cared what type of socks I used when I run, sometimes, I just use my normal everyday socks. However, as I started going longer distances, I felt the need to also buy a sock brand with more padding than my regular socks.
These new pair of socks worked perfectly for me. It cushioned my feet and kept it from hitting the ground too hard. I felt as if I were able to run stronger thanks to these socks. I never really realized there was anything missing until I experienced running with Thorlos.
Unlike most brands, Thorlos is more of 'function-driven' company rather than a fashion-driven company. Thorlos has been the original and world's leading sports and activity specific sock brand and is available to consumers throughout the United States and in over 33 countries worldwide. No outsourcing and material substitutionshave been done since the start of the company
During a recent bloggers night, Thorlos' marketing head, Kalvin mentioned how you wouldn't want to go back to your old running socks once you've tried running with Thorlos. At first I thought, "I'm sure it's just a marketing pitch" but after I went home and tried my pair of Thorlos socks, I realized… HE WAS RIGHT!
I went home that night with a pair of Casual Thorlos. The Casual Thorlos is designed to reduce foot fatigue caused by extended time on your feet. Casual Thorlos are ideal for liersure and comfort footwear. The socks felt really good and warm on my feet. It was as if I were wearing a pair of bedroom slippers inside my shoes! The Comfort Pads come from Thorlos patented padding system, so you won't ever find anything like it!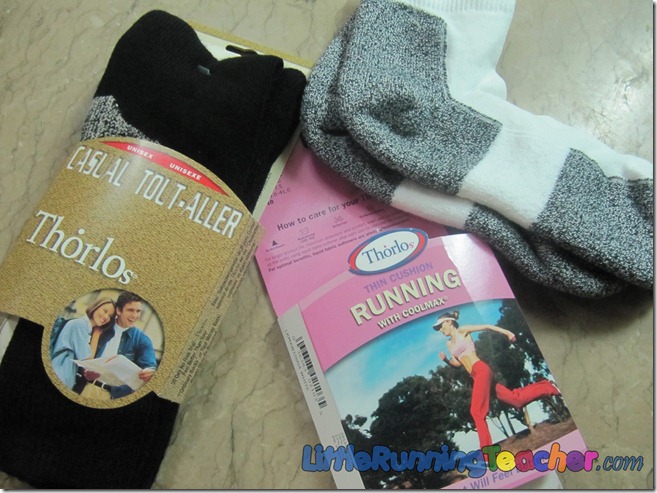 Another thing I got to try were the Thorlos Running Socks! Just like their casual socks, the running socks were also really good! They felt really comfortable and soft on the feet! It's a bit thick though so you have to make sure the shoe size you grab next time is one size bigger! The thickness is to ensure that your feet are kept safe all the time. No more dead toe nails perhaps?
Running with the Thorlos Running Socks felt really good but I have to admit that I honestly didn't think there was much of a difference. It was really comfortable but I felt as if I could risk my chances with cheaper brands. However, a week after, I realized I was wrong.
One week later, while my Thorlos socks were in the wash, I went back to my old running socks and went for my morning run. I ran around 10km that morning and thought everything was same as usual. But when I got home, I suddenly started feeling something painful on my toe. After removing my socks, I saw BLISTERS! This has NEVER happened before! Somehow, I think my feet enjoyed the feel of the Thorlos socks so much that it somehow reacted when I wore my old running socks again! Weird but true! haha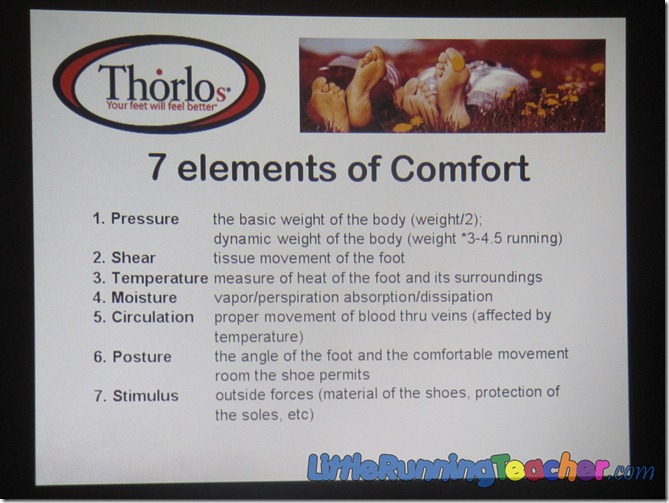 Hey, even Coach Rio Dela Cruz supports Thorlos! He uses the same brand for his daily runs and marathons! "Socks are as important to runners as running shoes, maybe even more important," according to Rio. "Good socks must prevent friction, give good cushioning and prevent sweating. Thorlos® does all of these. They have really good cushioning and really protect your toes and the balls of your feet. Foot doctors recommend Thorlos to prevent blisters and to eliminate injuries."
I may love to have them for my runs, but Thorlos has a lot of other designs depending on the sport! They have styles designed for all our activities such as basketball, gold, men's and women's fitness, tennis and more!
The brand is really good and will last a lifetime! But don't just take my word for it! Go grab your own pair of Thorlos socks now!! They are available at Riovanna, A Runners' Circle, Secondwind Store, ROX and more!
For more info, check out there pages here:
Website: http://www.thorlosphilippines.com/
Facebook Page: https://www.facebook.com/thorlosphilippines