Running getting a tad bit difficult for you? Are your shoes too heavy or your foot strike wrong? Do you find yourself wanting to run faster and farther but are afraid to risk getting injured?
Well besides the usual training and practice, there's one thing runners NEED to keep in mind when running… YOU NEED TO LAND ON THE RIGHT PART OF YOUR FOOT, specifically the MIDFOOT. I've heard about this many times and I often try to stay conscious of my foot strike when I run in hopes that one day, it'll come naturally for me. During the press launch, Skechers' new brand ambassador Michelle Estuar shared how the new Skechers Go Run helps in addressing this minor problem.
The FOOT strike
You're probably thinking, "I land on my heel/forefoot all the time, and I'm able to run ultramarathons!" Landing on the wrong part of your foot does not mean that you will be unable to run, in fact you could even be GREAT at it… however, in the long run, your feet and knee muscle will eventually give in. You see, landing on the wrong part of your foot means giving additional force and pressure to knee and other muscles. Michelle shares how she actually began as a heel runner. She was able to overcome long distances but her knee caps soon gave in, and only then did she realize that it was all because of her foot strike.
Michelle shares that the secret to run LONGER, FASTER and STRONGER is to run MIDFOOT simply because it's the way our bodies were designed to run. Moreover, when you run midfoot your knees are always bent right, however when you run heelstrike the knees are extended and in forefoot, you risk your shins.
Why go MIDFOOT?
It's efficient and effortless: you use lesser energy especially if you want to run faster.
It distributes workload to avoid fatigue
It uses generally most of the muscles of the legs
Helps you run in a relax mode meaning you have lower blood pressure
It uses the body's natural shock absorption (NOT the knees)
Reduces the risk of injury
Now if you're NOT yet a mid-foot runner, there are MANY MANY ways to convert. But why go through all the hassle when you can simply grab your own SKECHERS GO RUN and convert in an instant??
I have to be honest, I've always viewed Skechers as a plain old rubber shoe. Great for dancing, short walks and mostly fashion. I loved the brand as a kid but the brand never came to mind when I think of running shoes. However, after I tried their new shoe, the GO RUN, everything changed! The shoe fit so well and felt so comfortable that I didn't want to give it back to the store after trying it out for a test run. I was only able to run with it on a treadmill for a few minutes (500m run) so this review will be based on that SHORT but WONDERFUL experience with the Go Run!
Features of the Skechers Go Run:
The Go Run isn't flat, in fact, it is curved and if placed on the floor, you would noticed that the shoe rocks like a cradle. Which means, from the moment you wear it, you will automatically feel your midfoot touching the ground. Besides hearing about this, I also experienced this first hand as I took the challenge that day. I tried running on the treadmill with the Go Run and really felt how in every strike I took, my midfoot was touching the ground first!
It is 66% closer to the ground. Most of us usually look for shoes that have more cushion because it somehow feels more comfortable. Although this may be true, having more cushion also means we are higher off the ground hence giving us more chances of getting off balanced during a run. Go Run keeps us 66% closer to the ground without removing cushion. It has resalyte cushion (a lightweight, injection-molded compound).
See those circles around the bottom? When I first put on the shoe, it felt as if I was running barefoot, but I definitely felt those sensors at the bottom. These sensors move together and independently for maximum flexibility and feedback. Basically, it sends a signal to your brain that your foot should land in a certain way. So it DOESN'T MATTER if you're flat foot or neutral, this shoe will help you adjust and help you run the right way!
Having a pair of flexible shoes helps us run more naturally and with ease. If the shoe is too hard (I've tried a bunch of those), it feels SO DIFFICULT to move. I always feel like I need to adjust the way I run so my legs and feet don't hurt afterward. When in fact, the shoe should be the one to adjust to our foot. Having shoes as flexible as the GO RUN feels ABSOLUTELY amazing!
Anti-microbial Sockless Running
Yep, you can run without socks!! So if you're uncomfortable wearing socks, then these shoes are perfect for you! You can run with them without the fear of your room smelling like a rotten egg after you remove them!
Don't take my word for it…. but don't ignore what MEB accomplished wearing the Skechers Go Run!
 Skechers GO Run has also signed up Elite runner and Olympic silver medalist Meb Keflezighi or popularly known in the running world as Meb. More than just being the face of the worldwide campaign, Meb personally took part in the development of the product together with the Skechers Advanced Concepts Team by providing his professional insights through a series of product testing and consultations.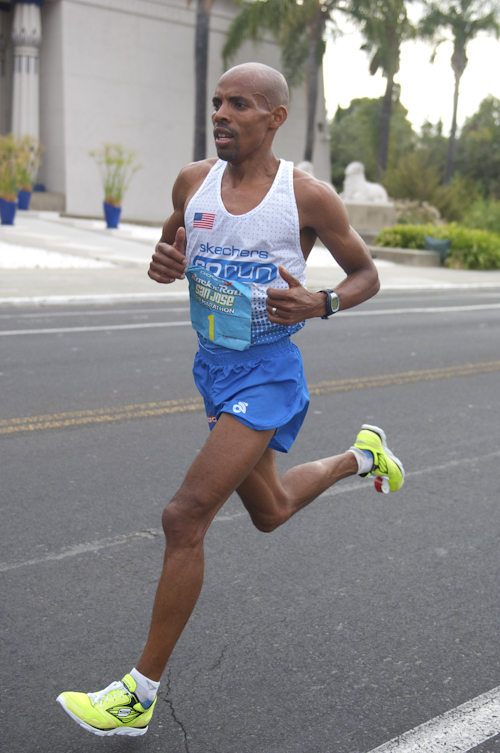 In fact, Meb will be joining the U.S. Team in London after finishing first and setting a new personal record of 2:09:07 at the recent 2012 Houston Trials. Wearing Skechers GOrun racing footwear, Meb surpassed his 2011 New York Marathon time of 2:09:13. Such accomplishment reflects the innovation and superior engineering that went through with the overall design for Skechers GO Run."
–
These are basically what I learned about the Skechers Go Run. I personally got to experience running with these cool new shoes. And let me just say, they're worth your money! Invest on a new pair of shoes, invest on the new SKECHERS GO RUN. It's the perfect investment for your feet, your body and your health!
Can't wait to grab my own! Aqua blue size 8 please! :)
–
For more information on Skechers GO Run
visit www.skechers.com.ph/gorun
and like Skechers on Facebook:www.facebook.com/SkechersFitnessPhilippines