I think earth day is a very important day which gives special attention to mother nature and the beautiful planet we live in. We take our world for granted and abuse it, assuming that somehow, everything will just get better on it's own… thing is, it isn't. And if there's one place to start.. it's with the kids.
So for our extended activity, we decided to have the kids make a gigantic earth! If you've read my previous post, you'd also know how much I'm a fan of messy arts! I love experimenting with materials that aren't typically used for art. In this case, it was the water bottle!
–
What you will need
Spray bottle
Blue paint
Green paint
Large white paper (cartolina)
Bucket of water
Hand towel/ Rug
Tape
–
Teacher's Preparation
Cut the large paper into a circle for the earth. Go outside and tape it on the wall. (This might turn out messy, so I wouldn't suggest you to do it indoors)
Place some blue paint into the spray bottles. Add some water to make sure the paint doesn't get clogged up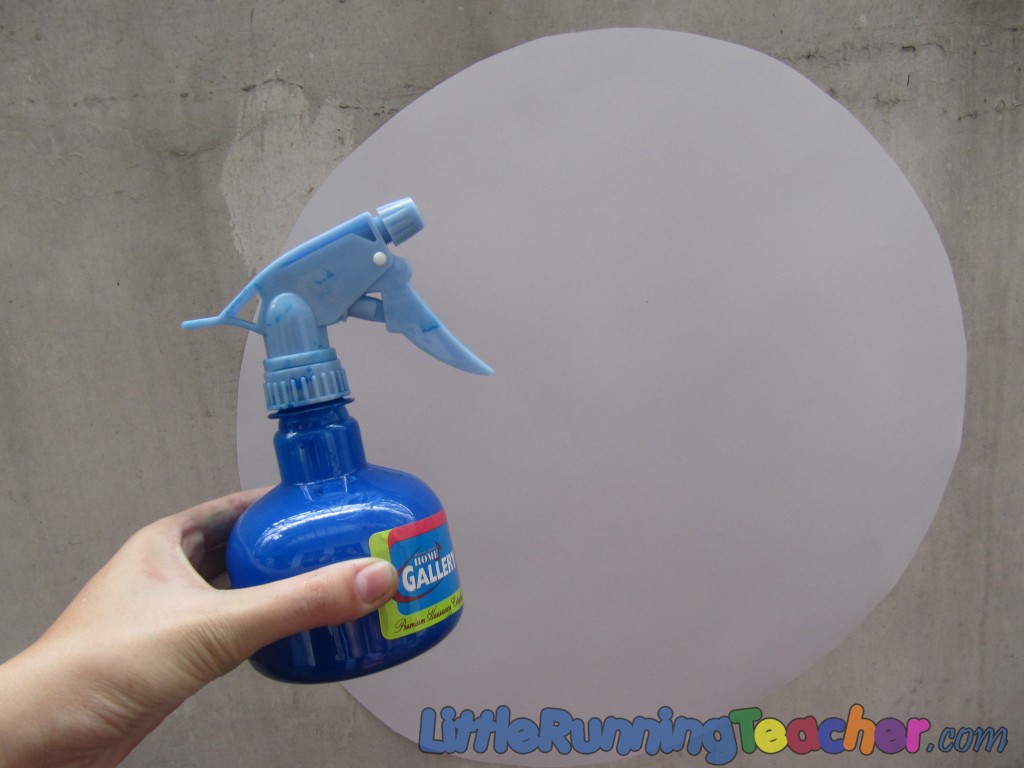 Put some green paint on the tray
–
Kids' Turn
Step 1: Start spraying the earth with the blue paint and make sure the earth has enough water for all of us!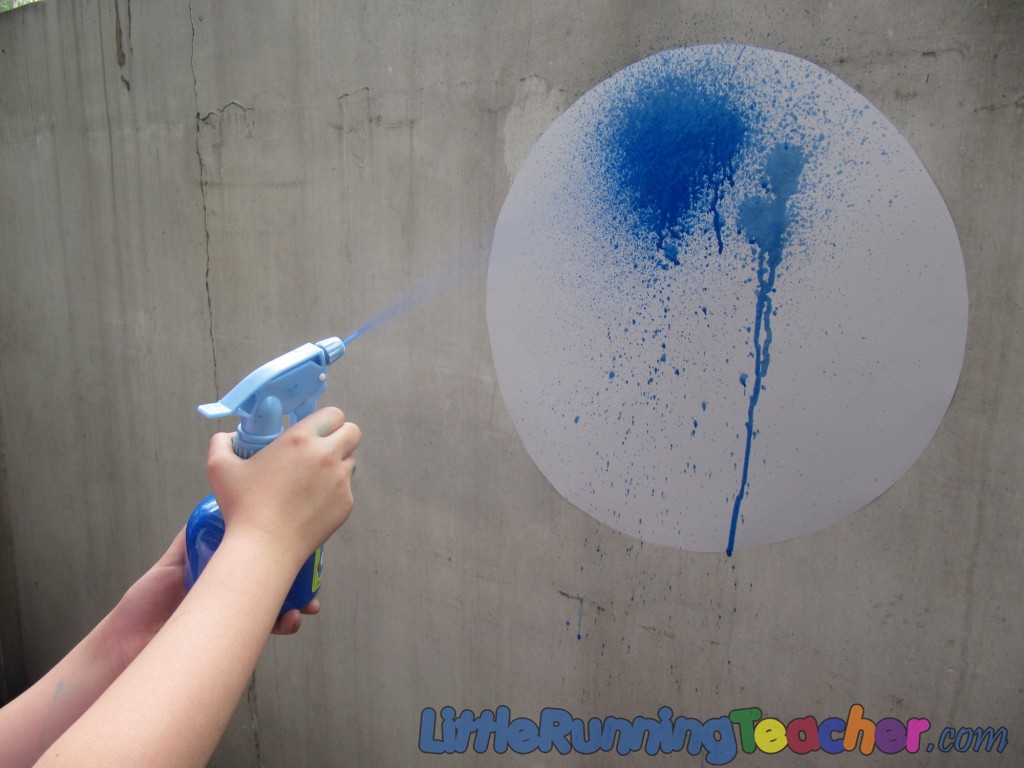 This was also a fun activity to let the kids try to hit the target! It was silly how several of them still had difficulty hitting the big round circle in front of them
–
Step 2: Wait for your teacher to bring it inside and place it on the floor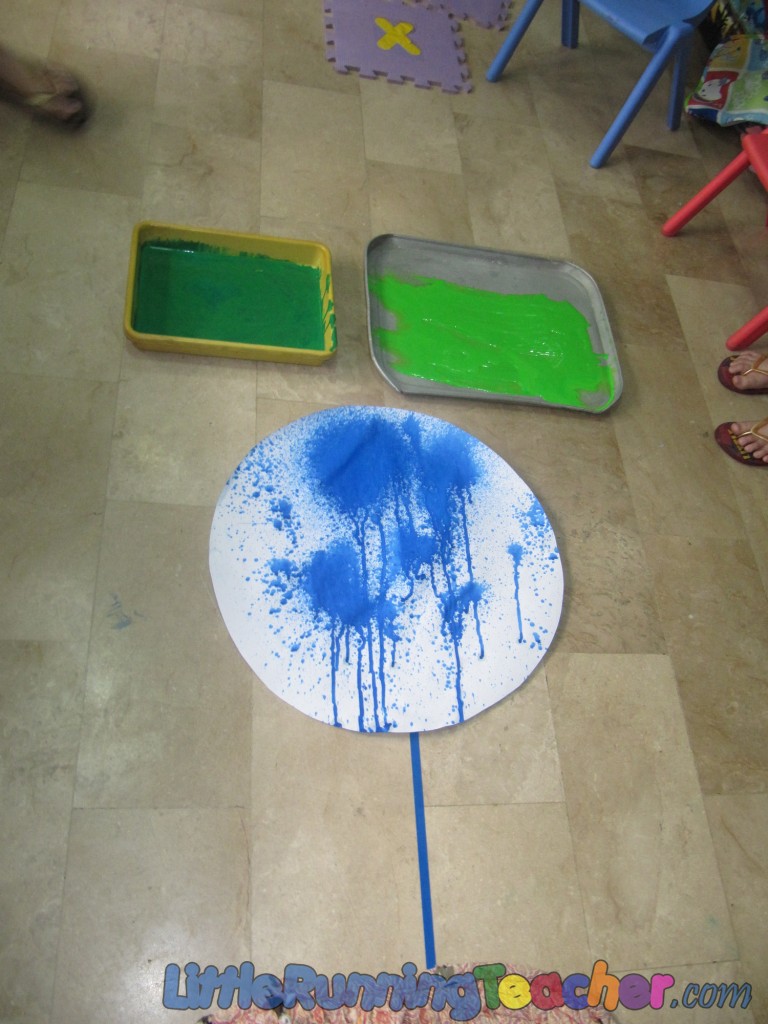 –
Step 3: Dip your feet into the green paint
–
Step 4: Start stomping around the earth to make sure there's enough land for us to live in
You can even play some music and let them dance on their circles
–
Step 5: Rinse and wash your feet!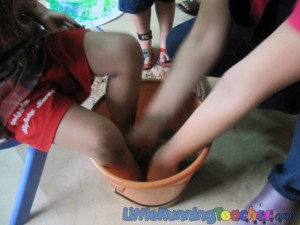 –
Step 6: Enjoy your gigantic earth! Happy earth day kids!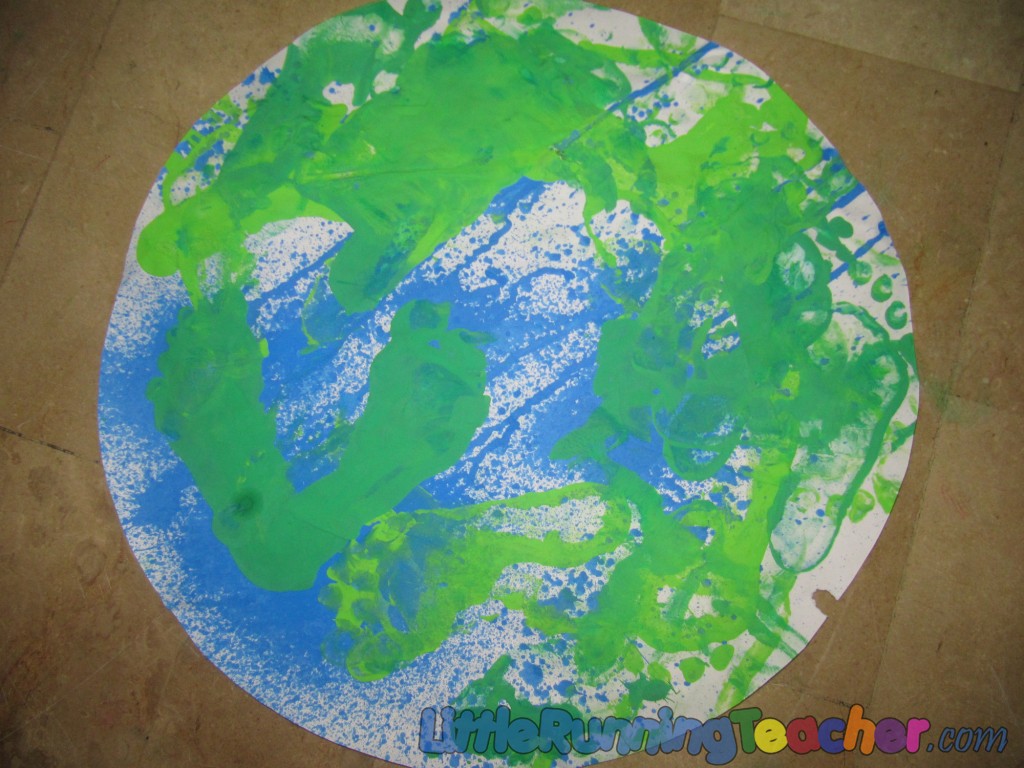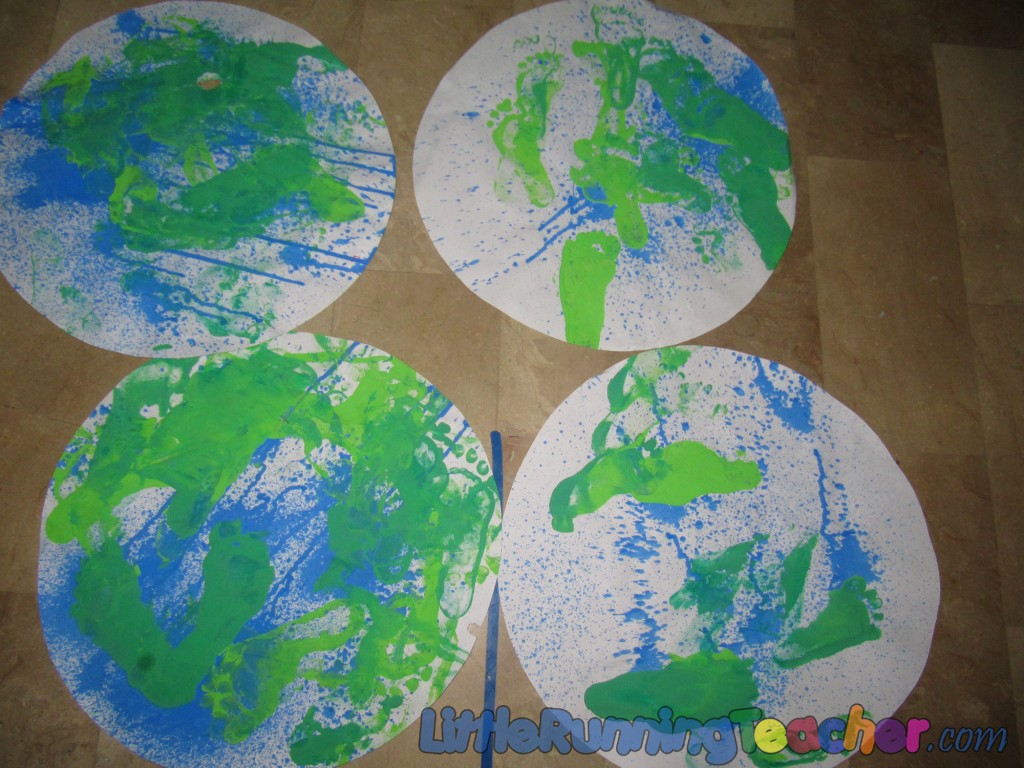 Want MORE crafts for to celebrate Earth Day? A bunch of preschool teachers/bloggers participated in the earth day blog hop to give you more ideas to use in the classroom, check them out!!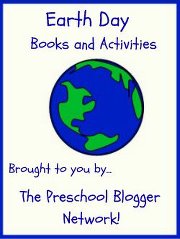 Teach Preschool : Child Central Station : Living Montessori Now : Aunt Annie's Childcare : The SEEDS Network : Flights of Whimsy : Pre-K Pages : Kreative Resources : I'm a teacher, get me OUTSIDE here! : Share & Remember : Music Sparks : little illuminations : Greening Sam and Avery : Putti Prapancha : Early Play : 52 Days to Explore : Little Running Teacher : Look at My Happy Rainbow : Rainbows within Reach