I always love using things found around the house when doing art activities. The kids always look surprise when I hand it to them and tell them to play with it. It's as if they're thinking, "Mommy's gonna get mad!"…. "Are you sure?"
–
For this activity, I decided to make use of sponges, water pistols, spray bottles, roller brushes and scrubs! Whatever I saw lying around… I used! And the kids had so much fun using them too!
–
What you will need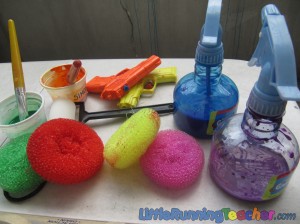 Big white paper (Cartolina)
Water pistols
Spray bottles
Sponge
Floor Scrubs
Paint
Tape
–
–

–
What to do:
Step 1: Tape the large piece of paper on a wall. This makes it easier for the kids to paint!
Make sure though that you don't mind that part of the wall getting stained, because the paint WILL scatter!
–
Step 2: Place the paint in flat containers for easier access. Place paint inside the water pistols and spray bottles as well.
–
Step 3: Let the kids have their fun!
Use scrubs and sponges
–
Using rolling brushes
–
Using water pistols
–
Using spray bottles
–
Feel free to use ANY material you can think of and make it as fun as possible for the kids! The abstractness of the activity is what made it fun!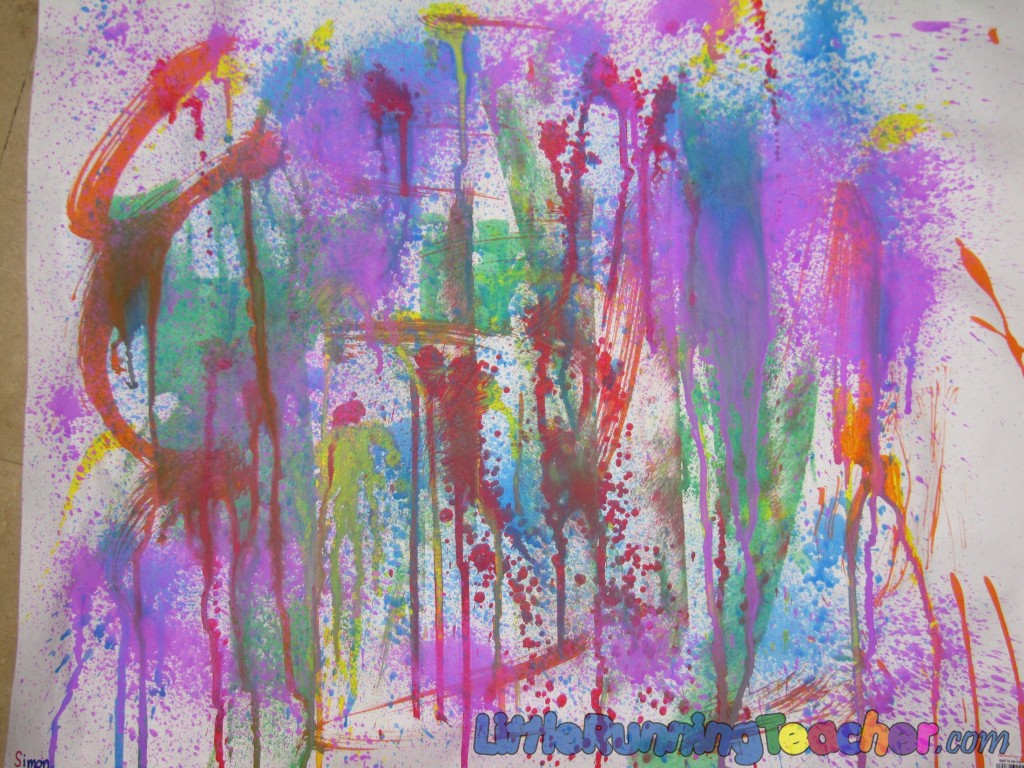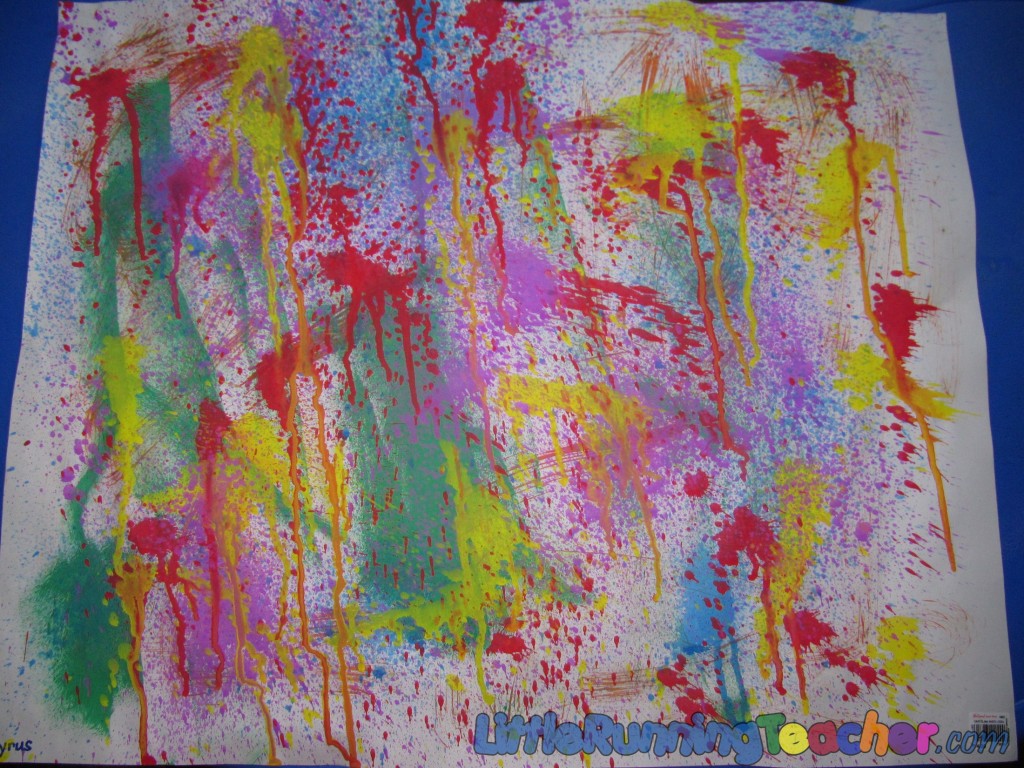 –
Don't they look wonderful? I bet we can hang these up in a museum now! :)
–