Last month for Mother's Day, Discovery Country Suites Tagaytay launched a special campaign on Facebook that encouraged various people to send in their #Momspiration stories. Given as this was an opportunity to show off my mom, I immediately took it and sent in my entry.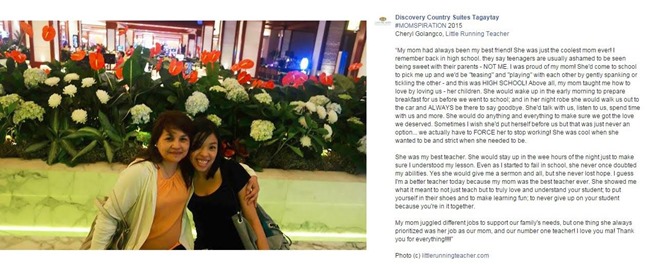 I loved the idea of being able to share our story and that alone was enough for me. However, the Discovery Leisure Company wasn't done with their Mother's Day surprise. Shortly after Mother's Day, they contacted me asking for my mom's info. They wanted to have a special Mother's Day lunch for all those who shared their stories. WOW! Unfortunately, my mom currently resides in the US… so I thought, that was that.. but NO. The Discovery Leisure Company team was set on making my mom feel special that they decided to send her flowers ALL the way in the U.S.A.!
Discovery Country Suites Tagaytay: Special Package
The following day, I along with a few others headed over to Discovery Country Suites Tagaytay for the special lunch. Though I didn't have my mom with me that day, both of us still felt the love and concern from their group. 2 of the other attendees, Jeman Villanueva and Jan Michael Torres had their moms along with them. I could just imagine how thrilled both their moms were for the special treat that day.
The place was beautiful and had a very "homey" and cozy feel to it. There were only 7 rooms, each individually themed. It really looked more like a restaurant with rooms! The photo below is one of the rooms they recommend for couples – the Narra room. It is Japanese inspired and overlooks the beautiful garden outside.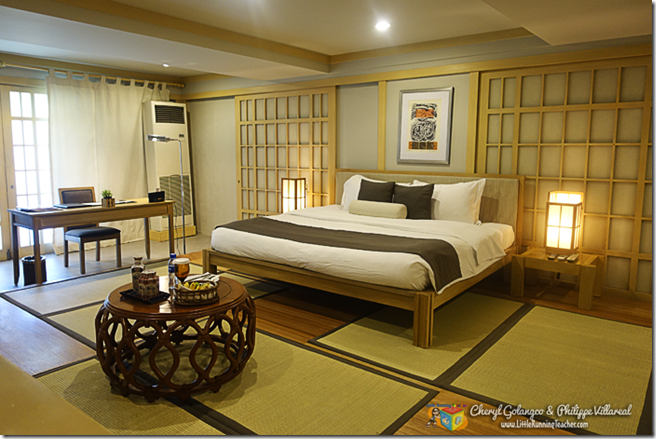 When I first got there, I assumed we would immediately proceed to lunch, but their team had something else in mind. They separated us from the moms. As the moms headed downstairs, we were led to the kitchen.
Down in the garden, the moms (and Philippe) received a 30minute massage to remove all the stress we've been giving them. (hehe)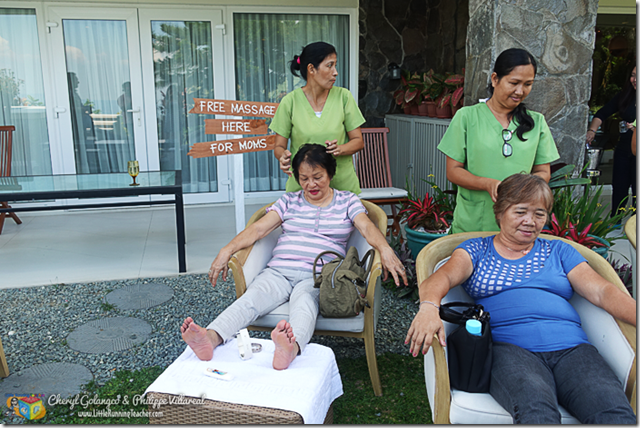 The special massage was really for the moms…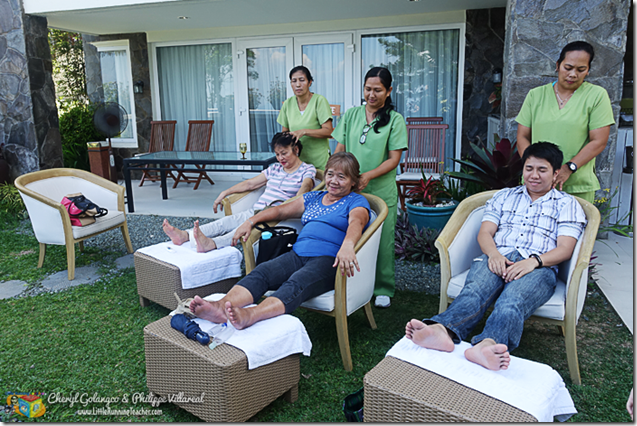 But then my fiancé, Philippe was my proxy mom for the day! (Ma, he got your massage for you!)
Meanwhile in the kitchen, we were baking and decorating some cookies! It was such a fun experience. Looked so easy with Chef Rea teaching us what to do. I wish it were as easy when I do it on my own.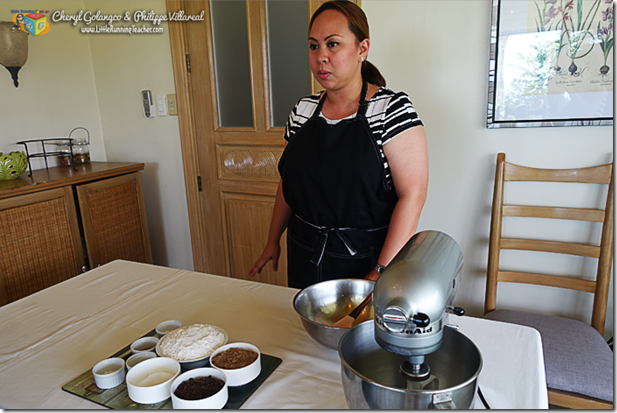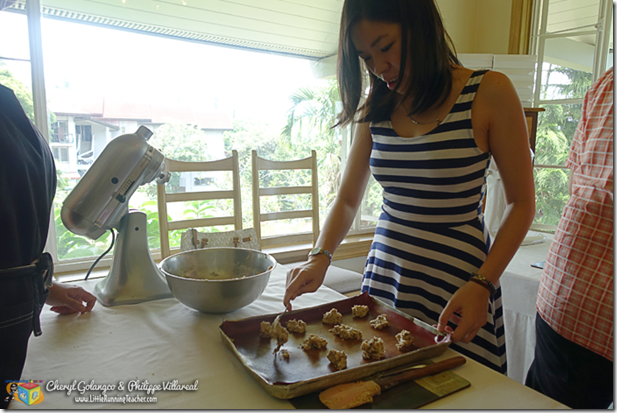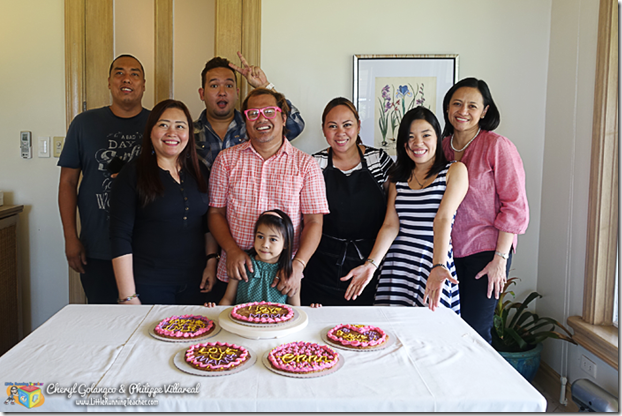 Finally, after all that, it was time for lunch! More than just the food, I especially love how the area was prepared. The garden can be reserved for private functions such as parties or events. The rooms are sound proof so you don't need to worry about bothering your neighbors. Every now and then, the Discovery Leisure team also prepares an outdoor movie night in the garden for guests to enjoy.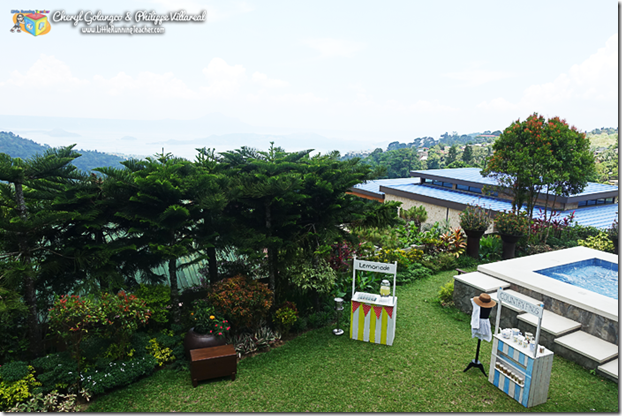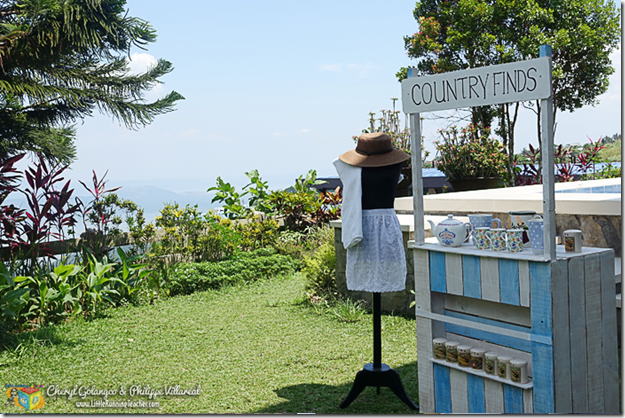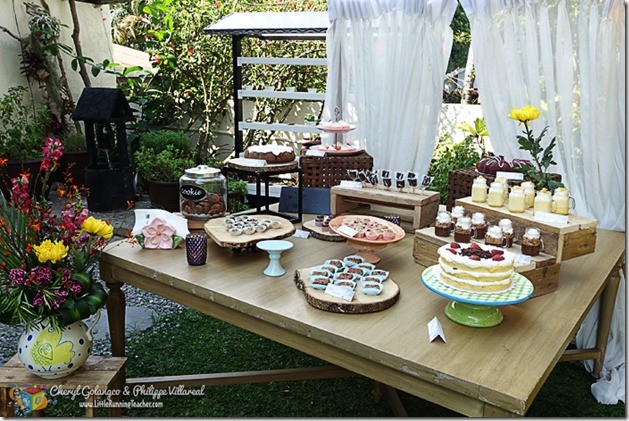 Don't you just love the set-up? Made me feel so warm, so cozy and just overall happy! The meal on the other hand was absolutely divine. We were served Herbed Roasted Chicken, Strawberry Fields Salad, Beef Goulash and Pan Seared Beef Tenderloin. I enjoyed every one of these meals but my favorite and the most memorable was the salad. I just love it when my salad has walnuts or almonds. The texture just makes it more special, not to mention it was covered in strawberries… YUM!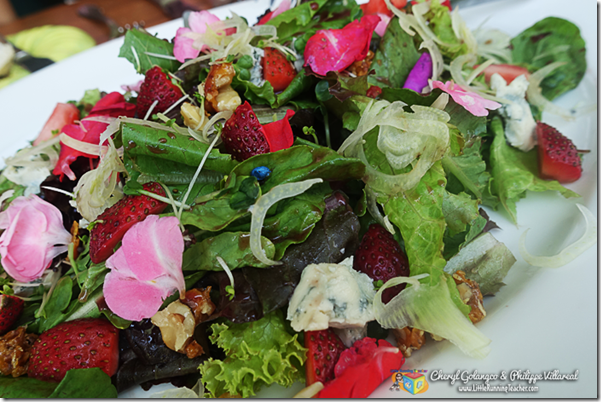 And just when we thought the Discovery Country Suites Tagaytay team was done with the surprises. MORE surprises arrive. We were led to the family room where the team showed us a short video and of the different stories we shared. Later on, a slideshow of the 2 moms who were with us that day was also presented. Since my mom wasn't there, I simply watched and joined in on their happiness. However, moments later, they handed me a phone, and who was on it?…my mom!! My mom gave me a very heartwarming speech of how proud she was of me and how happy she is for all this. I was very much surprised especially because I felt I should've been the one giving her the speech, and not the other way around.
The day finally ended with a basket of goodies for our moms! (Check out ma, all these are FOR YOU!!!)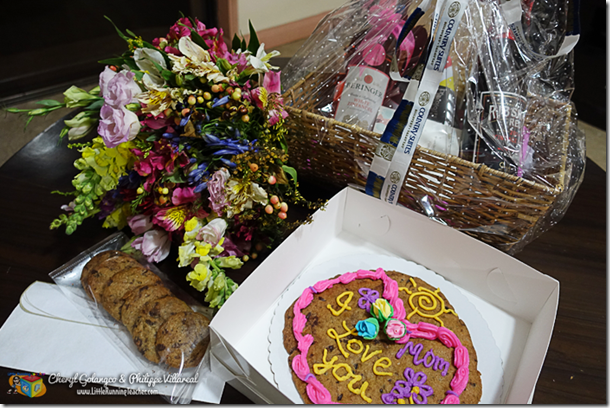 Thank you so much to Jane Santiago and the WHOLE discovery team for making this such a memorable day, not just for us, but for our moms as well! More than anything, the joy and love you were able to share with our moms made this entire event so memorable. I can't wait to go back to Discovery Country Suites Tagaytay when my mom comes home to visit!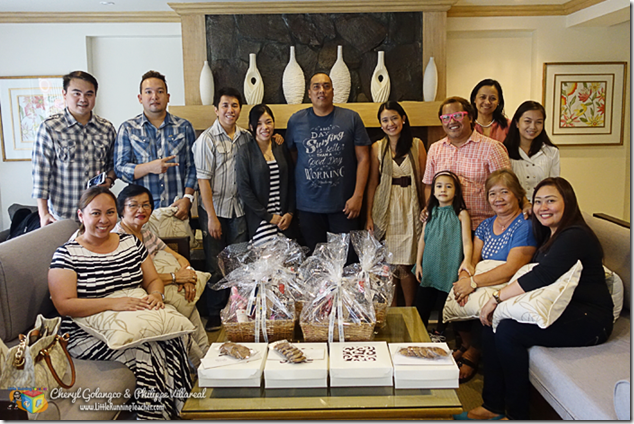 So if any of you are ever looking for a home away from home, check out Discovery Suites, particularly Discovery Country Suites in Tagaytay. You will not be disappointed.
Discovery Country Suites Tagaytay
http://discoveryhotels-resorts.com/discoverycountrysuites/
https://www.facebook.com/DiscoveryCountrySuites
300 Calamba Road, San Jose Tagaytay, Philippines