I started hearing about vertical runs late 2010.I was curious what it was and soon learned that vertical runs were runs that required runners to literally run in a vertical manner, or put simply – TO CLIMB STAIRS! The first thing that came to mind was, "who in his right mind would run up several flights of stairs?!" Well, apparently A LOT of people, both long time runners and new runners were eager to take the challenge. But hey, if you missed out on last year's vertical run, well, not to worry, 'coz another one is coming your way!
The 1st Discovery Vertical Marathon was held at the E. Services Building in BGC last Nov. 27, 2010 with the theme RACE – Run and Climb for the Environment: Take the Stairs.. During their first run, there were only 2 categories: Half-century (50 floors) or Century (100 floors). YIKES! The most I've ran was 17 stories, and I still don't know HOW I did it! Must've been adrenaline 'coz I didn't want to be late for class that day!  Well for this year, the organizers have added more categories for those who want to participate but are just not ready for the vertical run challenge. So not only will you have fun or challenge yourself, but you also get to support and give back to Earth Hour 2012! CALLING ALL PLANETEERS!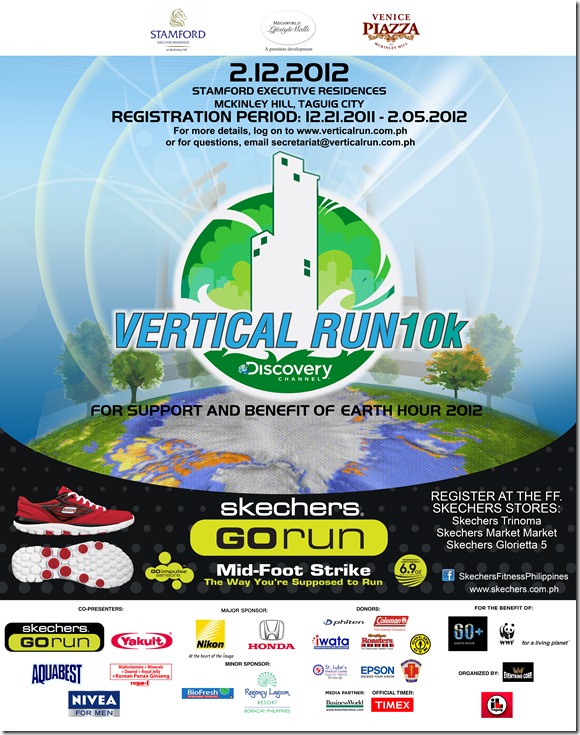 What: Discovery Channel Vertical 10k Run
When: February 12, 2012 (Sunday)
Where: Stamford Executive Residences for Vertical 10k
and Venice Piazza Mall, McKinley Hill
Race Categories: 3k, 5k and Vertical 10k
Registration Fees: (3k) P500, (5k) P650, (10k) P1000
*Inclusive of timing chip, race bib and finisher's shirt
Registration Sites: (from Dec. 21, 2011 to February 5, 2012)
Beneficiary: Earth Hour 2012
It's not yet too late to save our planet, let's join this run and save what we can before nothing is left for the next generation.
Prizes:
Prizes for the top 3 male and female in each category:
*TOP WINNER WILL REPRESENT THE COUNTRY IN THE VERTICAL MARATHON AT SWISS HOTEL THE STAMFORD SINGAPORE ON NOVEMBER 2012
| | | | |
| --- | --- | --- | --- |
| Division | 1st | 2nd | 3rd |
| Vertical 10k | 15,000 PHP | 7,000 PHP | 4,000 PHP |
| 5k | 6,000 PHP | 5,500 PHP | 2,500 PHP |
| 3k | 5,000 PHP | 3,000 PHP | 2,000 PHP |
Finisher's Shirts: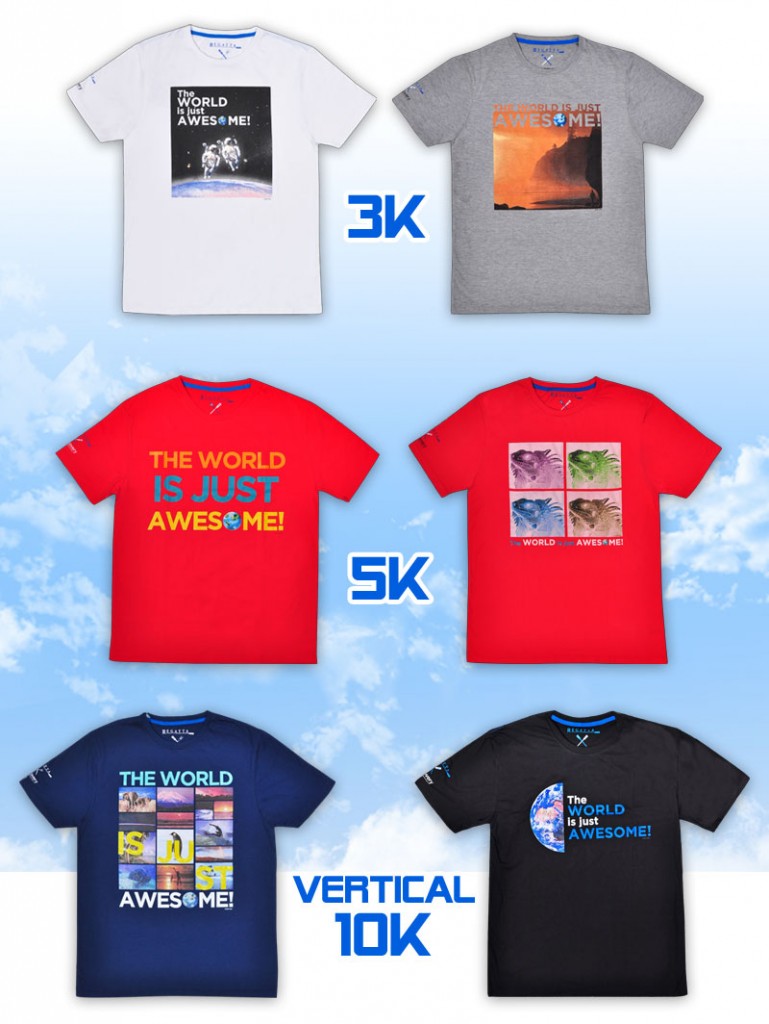 Race Routes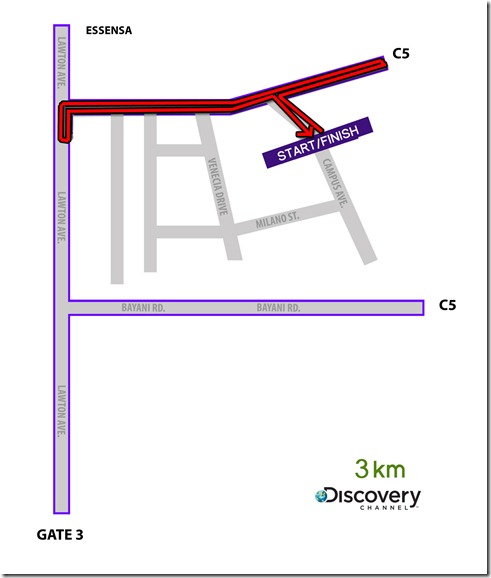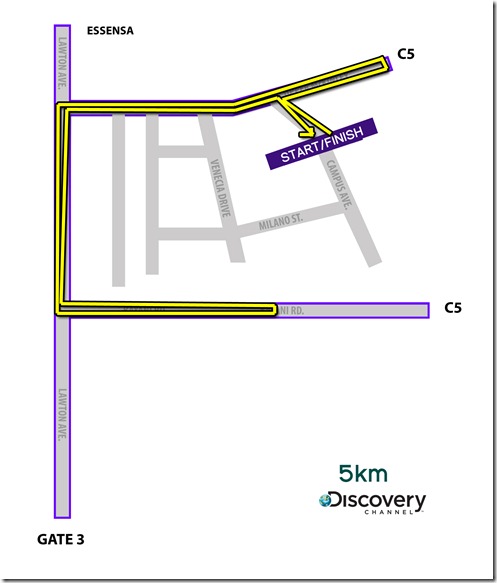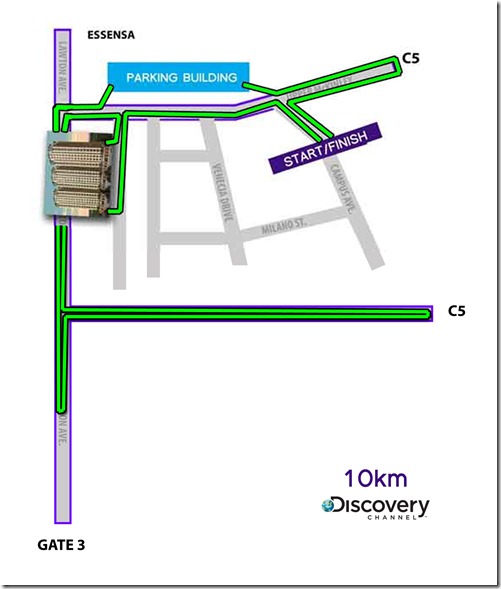 –
**For more info, check out: http://www.verticalrun.com.ph/
–
Time to train those leg muscles! Get ready for the vertical run!!!