It's every young girls fantasy to have their dream debut. It's one of the first milestones in our lives and something we very much look forward to. It's not just about entering adulthood but more about the celebration of our teenage life. Appreciating family and friends and looking back on life, the ups and downs, the trials and challenges and everything that has mold us into the woman we are about to me. A debut is definitely something special for most if not all the young women out there, and it's just about time that someone took notice of that.
Juan Carlo the Caterer Inc.
Juan Carlo catering has been around for a while and is known for catering different occasions but mostly for weddings. They're known as the caterers for celebrities and have catered for several celebrity weddings including Ogie and Regine's, Carmina and Zoren's, Papa Jack and Toni Rose's amongst others.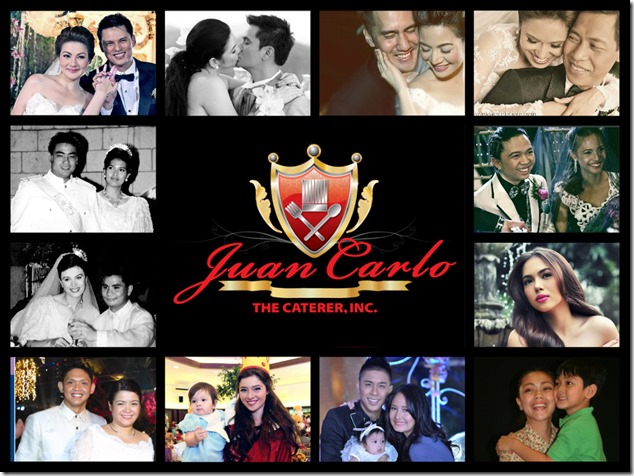 Now, the son of Juan Carlo's Caterer – Juan Carlos Jr. takes on his own project and brings Juan Carlo the Caterer to a whole new level as he introduces Debut by Juan Carlo.
Debut by Juan Carlo
The launch of Debut by Juan Carlos marks the beginning of a new kind of debut. Envisioned by the son of Juan Carlo the Caterer – Juan Carlos Del Rosario, debuts would change forever. Carrying the same passion for food and creativity his parents have when it comes to those grandiose venue setups, Juan Carlo introduces Debut by Juan Carlo where it offers a whole lot more than just catering but presents a remarkable experience for its clients to enjoy.
Planning a debut is almost as difficult and "toxic" as a wedding, especially if you want it to be grand and out of this world. Without and companies that focus mainly on debuts, finding the right suppliers could get a little difficult. What Debut by Juan Carlos offers is more than just the food for your grand event but the entire package. It's good food and more, all in one place. They have partners in mostly every field, may it be souvenirs, gowns, photographers and others.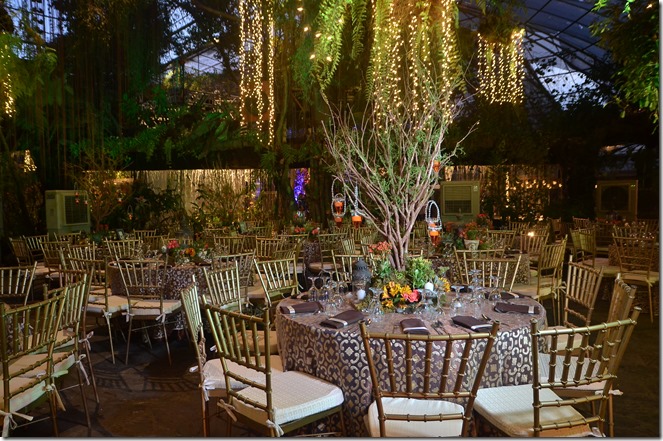 Venue: Fernwood Garden Quezon City
"The variety of our partners in this venture makes it easy for debutantes to capture whatever theme they are aiming for. They are very much versatile and innovative to the different needs of debutantes. Offers like a flipbook photo booth service, molecular drinks, a debutante's gown and many more are found with us. Not to mention our famous dishes like the Ox Tongue with Buttered Mushroom and Salmon in tequila Cream Sauce."
About Juan Carlo (the son)

When I received an invite for a grand event called Debut by Juan Carlo, I felt eager and excited to see what they had in store. I saw the man behind Juan Carlo the Caterer during the event and respected his life's work. But then when my Jason Cruz introduced his son, Juan Carlo himself as the man behind Debut by Juan Carlo, I was completely amazed. Part of me was actually thinking "am I being punk'd?" I was astonished to see a young college guy in front of me. At such a young age, he is already accomplishing so much. Hats off to you Juan Carlo!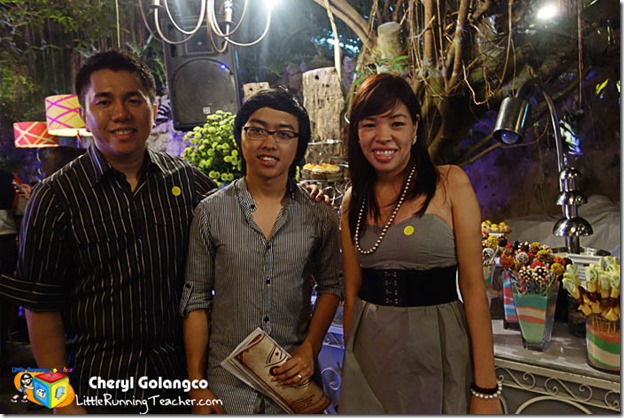 Philippe, Juan Carlo and me
A taste of a Debut by Juan Carlo
For those of you who haven't heard, Julia Montes' debut was actually organized by Debut by Juan Carlos. They were more than just her caterers that night as they ensured she had the best photographers, videographers, make up and more.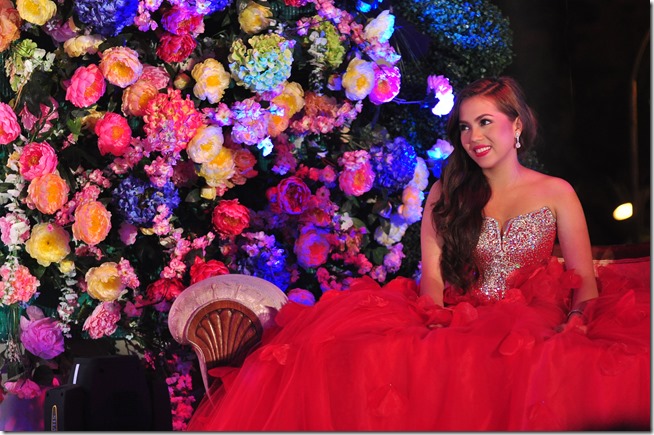 A few weeks ago, I got to experience a little bit of this and got to relive my teenage years as I imagined I was the debutante as Debut by Juan Carlo had their special night in Fernwood Garden in QC. The place was simply magical, and the setup would surely make any debutante feel like a princess on her special day.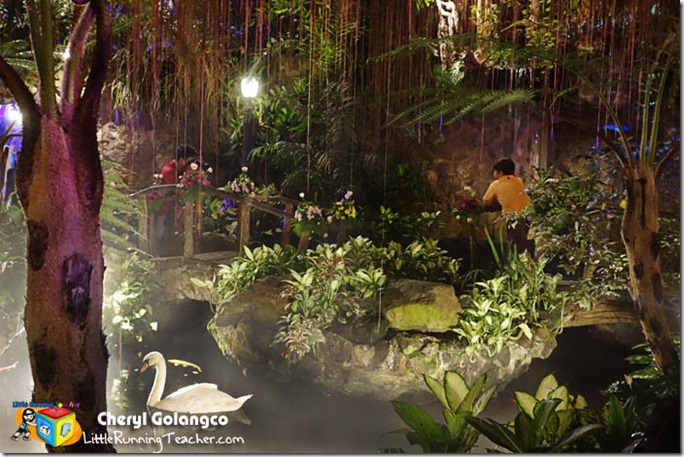 Gotta love the swan at Fernwood Garden!
During the event, Juan Carlo introduced their many partners, one of my favorites being Picparazzi Flipbooks. What they do is take a short 7 second video of you with a variety of backgrounds to choose from. The backgrounds are sometimes animated too! So basically you just need to keep moving throughout the video. Once done, the video is converted into several snapshots and printed into a 50 page (more or less) flipbook! And the best part is that it only takes a couple of minutes to complete.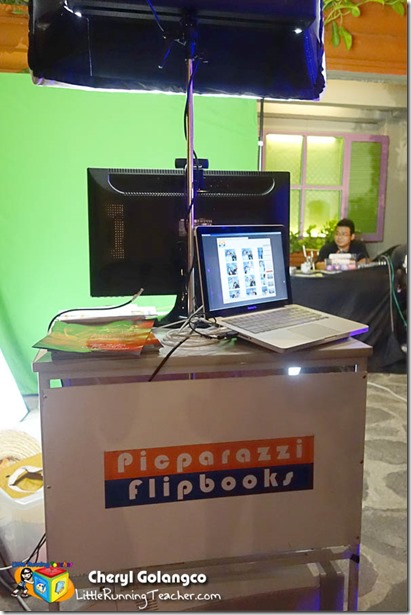 Other partners present that night were Edd Sy. He showcased a bunch of his gowns that were perfect for a variety of themes for a special girl's debut.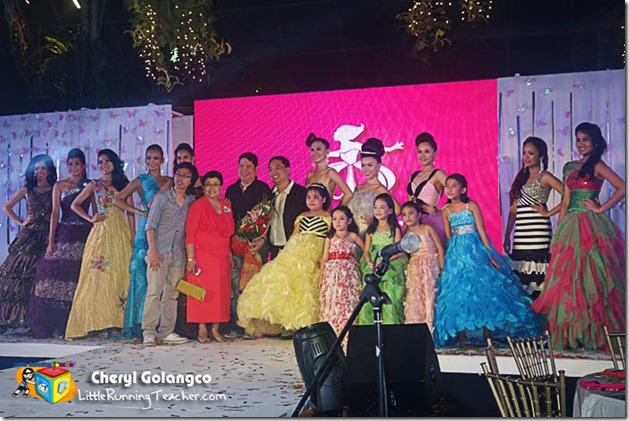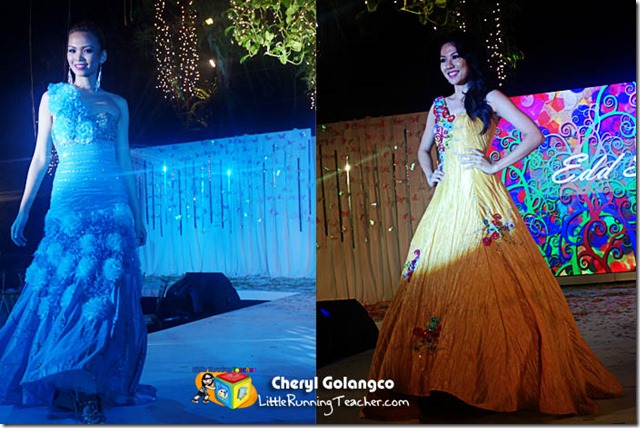 Two of my favorite gowns that night. Cinderella and Beauty and the Beast inspired

And of course, the food by Juan Carlo the Caterer. They truly live up to their word, the Ox Tongue was delicious! The dessert table on the other hand was set up so nicely that I didn't want to draw first blood!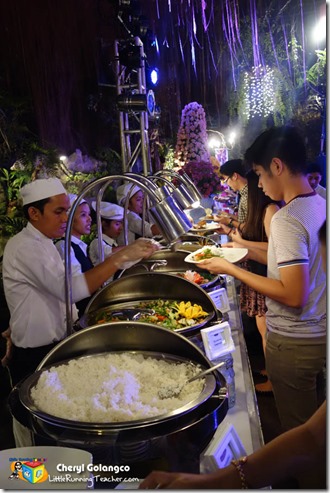 Media and bloggers lining up for dinner
–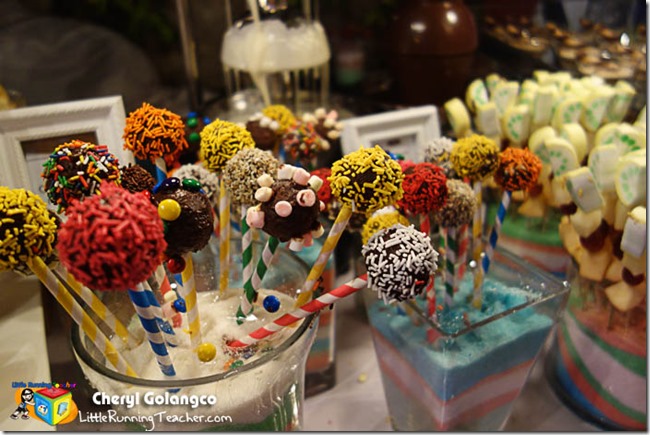 Sweet and mouth watering desserts by Juan Carlo the Caterer
–
I think everyone should know about Debut by Juan Carlo, especially the young teens (and maybe their parents). Debut by Juan Carlo definitely makes your dream debut come true in a much faster and easier way. So check them out and start planning your dream debut.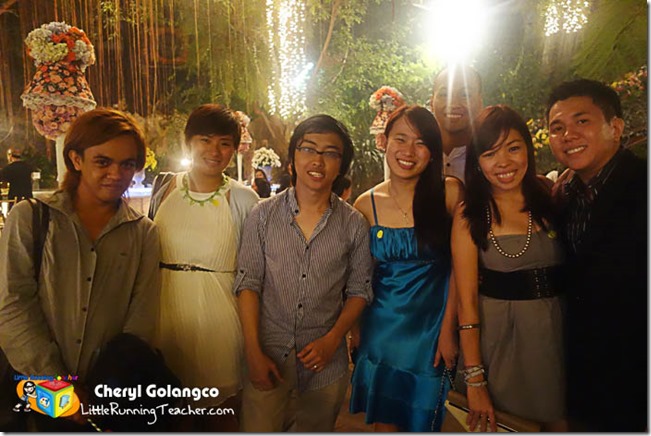 The When In Manila team with Juan Carlo Jr. (in the middle) himself.
Debut by Juan Carlo's accredited suppliers
Hearts and Bells > 


<-    Topcakes     
Edd Sy Collection –>

<— JC Buendia
Eve and Company –>


<- Events Studio
Henry Pascual Events –> 


<- Eddie Bruan Make Up
Pong Niu –>


<- Picparazzi Flipbooks
Dragon Fireworks –>

<- Print Divas
Printed Matter –>


<- Blueshot Mobile Bar
Margarush Events Beverage –>


<- Wild Cocktails Mobile Bar Hosting
Studio on Wheels –>


<- NicePrint Photography
Phases n' Faces Photography –>


<- Wally Gonzales
LST Sound Mobile –>

<- Sensitivity Lights and Sounds
–
–
Debut by Juan Carlo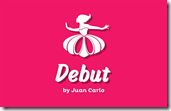 Website: http://www.debutbyjuancarlo.com.ph/
Facebook: https://www.facebook.com/debutbyjuancarlo
Twitter: @debutbyjc
Debut by Juan Carlo: Your Dream Debut Come True