I learned how to bike when I was little, but it wasn't until late 2013 that I embraced cycling as part of my fitness routine. I was highly influenced by my dad, who got addicted to it earlier on. Much of what I know about biking came from him. Our bike trips are always planned on early weekends and holidays, when cars are at a minimum.
Learning to bike is one thing, but biking around the city is another. It was a bit scary at first to be outside of my safe zone (aka our village), but with my dad's guidance, I was able to bike longer distances safely. Manila is home to a lot of reckless drivers, and much like driving, biking around takes some getting used to. Newbie biker? Here are tips to get you started:
1) PUT SAFETY FIRST.
Safety should be your priority when you go out to bike in the city. For starters, the helmet is non-negotiable – put it on at all times. Wearing closed shoes to protect the feet from any injury and a face mask to minimize the effects of pollution is highly recommended. Gloves to protect your hands are optional, but recommended when you're running long distances. As for your outfit, you're free to wear whatever is comfortable, but do mind that you'll be out in the sun for long (except when it's a night ride, of course) and you don't want to be toasted! With that said, please don't forget to put on some sunscreen – that's non-negotiable for me, too! :)
Before heading out, check your tires and brakes, and if possible, 'test drive' around your vicinity to make sure everything's A-OK. Bring a portable pump just in case. If you're biking at night, make sure that you have headlights and tail lights attached.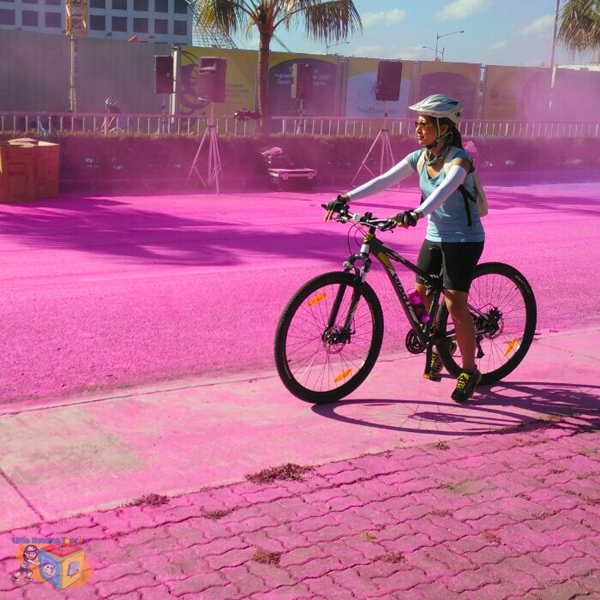 All geared up
2) HYDRATE.
As with any exercise, hydration is very important. Hydrate before, during and after your ride. Bring a water bottle, or buy water when you can and save your "baon" for when you need to rehydrate. I highly recommend investing in a water bottle that can keep your drink cold for long hours. You have no idea how refreshing it is to drink from it when you're beat!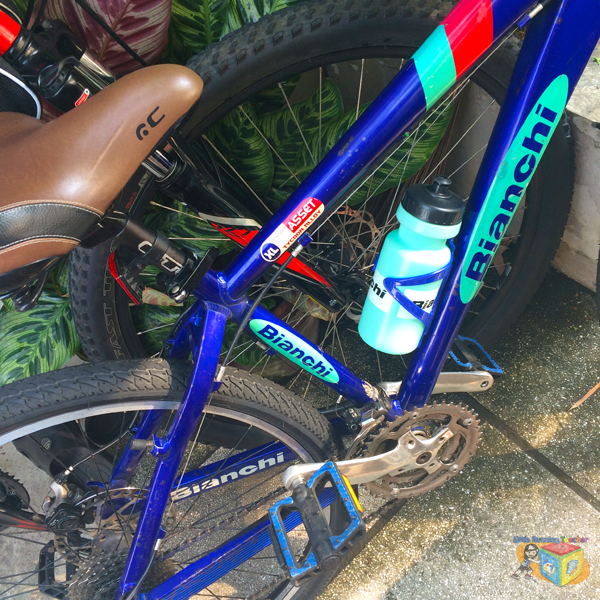 Drink up, biker!
3) STAY ON YOUR LANE.
Biking accidents are pushing bikers to clamor for more bike lanes in the city. Some rude car drivers just won't share the road, but don't get intimidated. Always stay alert and be predictable. If there's a bike line, stay on it. If there's none, be on the outermost side of the lane but don't bike too near the gutter (most gutters are uneven and you might get out of balance). When you encounter a stoplight, try to be ahead of the cars (like motorcycles do), so you can avoid getting caught up in between.
4) BIKE AT YOUR OWN PACE.
Whether you're leisurely biking or running a race, bike at your own pace. Distribute your energy throughout the route. If you went all out at the beginning, you might not have enough energy to finish the rest of the trip. Slowly but surely does the trick.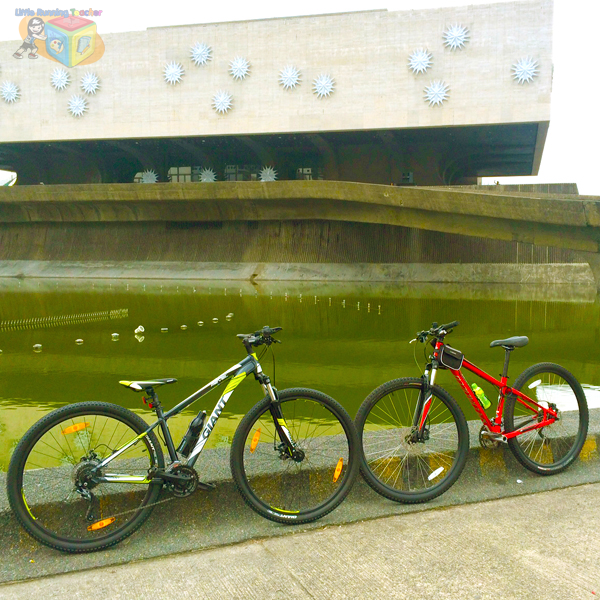 By the CCP
5) ENJOY THE MOMENT.
My favorite moments when biking: Downhill roads and eating out halfway! :P Take a few stops, enjoy the scenery, maybe take a few selfies (not in the middle of the road, okay?), replenish energy (aka eat) and just enjoy your journey!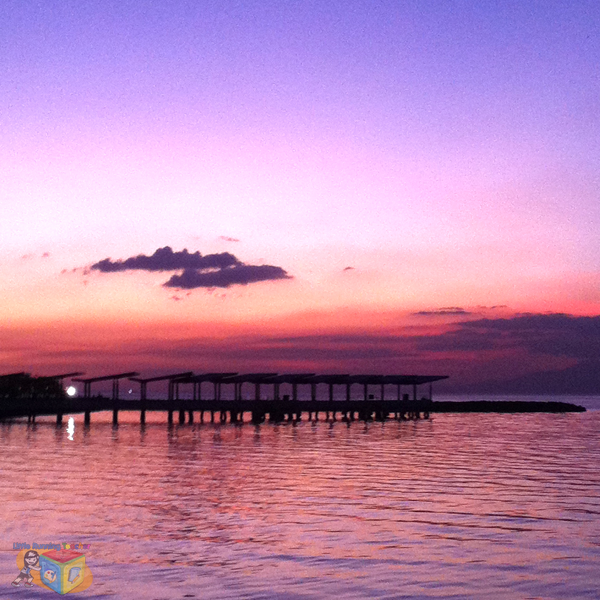 Sunset by the bay
Happy biking! ☺
Got other cycling, running or fitness tips? Feel free to share them in the comments below!
Keep in touch with me by following me on:
Twitter / Instagram / Snapchat: @wasabihotsauce
For updates and news on fitness and sports:
visit http://www.facebook.com/littlerunningteacherpage
Twitter/ Instagram: @cherylgolangco