I've always thought that Bianca Gonzales looked amazing! She's got that lean sexy body a lot of women wish they had. Some might dismiss the idea of being fit and just assume that Bianca was born thin, however, Bianca shares how hard she works to really maintain her gorgeous curves.
During the recent presscon for Men's Heath and Women's Health magazines, Bianca shared how lucky she was that she did not easily gain weight. However, this is still not an excuse to be unfit. Being fit is not only about our physical appearances, but also how our body feels on the inside.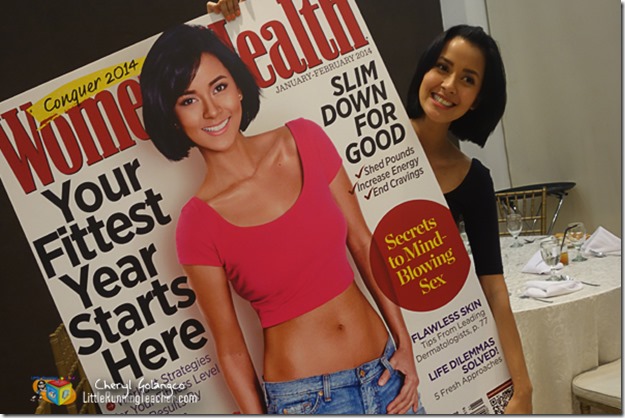 Bianca Gonzales epitomizes what the Women's Health reader strives to be: the best version of herself whether it's through eating healthy, working out regularly, nurturing her relationships, and even speaking her mind on issues that move or inspire her," said Women's Health Philippine's editor-in-chief Lara Parpan.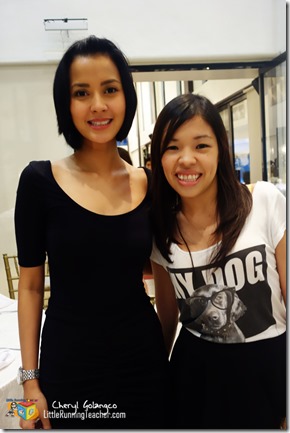 The January issue of Men's Health with actor Geoff Eigenmann and Women's Health with TV personality Bianca Gonzales on the cover are available online via Summit Newsstand (www.summitnewsstand.com.ph) and in print in leading newsstands, bookstores and supermarkets nationwide for only P140 each.
For more information, useful tips and inspiring wellness posts,
Add Men's Health and Women's Health on Facebook through www.facebook.com/MensHealthPhilippines and www.facebook.com/WomensHealthPhilippines
or follow them on Twitter through www.twitter.com/MensHealthPH and www.twitter.com/WomensHealthPH
For updates on other runs or to just keep in touch
visit http://www.facebook.com/littlerunningteacherpage
twitter.com/cherylgolangco