Before the year ended, I was contacted by Men's Health / Women's Health magazine for the launch and presscon of their January – February issue with Geoff Eigenmann and Bianca Gonzales on the cover. The mere mention of Geoff's name already made me jump from my seat with excitement! I even called my fiance, screaming with joy telling him that I'll finally be able to see Geoff in person! (kilig much?)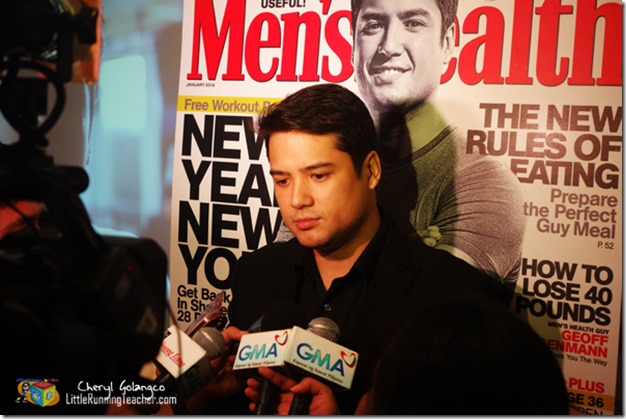 As happy as I was for this opportunity, I couldn't help but wonder why of all the fit celebrities and athletes. they chose Geoff – who I remember was suspended after receiving a fat memo from GMA 7 a few months ago for being overweight.  Well, that's exactly why they picked him. They say it's not your fall or failure that defines you but what you do to get back up. After receiving a memo like that, some people could decide to get mad or throw a fit, Geoff however took it as a wake up call to turn his life around and start living a healthier lifestyle.
"I chose to better my situation. The one thing I never wanted to happen was that I end up asking myself questions I already knew the answers to." – Geoff Eigenmann

We all know losing weight isn't easy, and it can definitely be challenging. Geoff was no exemption. At first, it was difficult, but then Geoff decided to just have fun. He stuck to his training and set his eyes on the goal. He was determined and pushed himself to be better. After merely 3 months, he was able to bring his weight down from 200+ to merely 170 pounds. He however shared that he isn't done yet and still aims to lose 20 more pounds.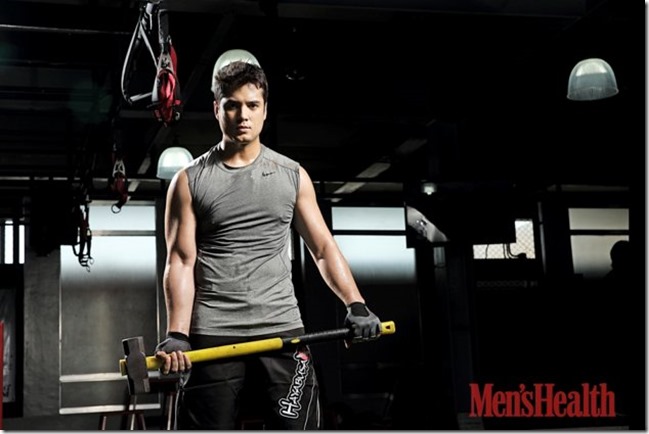 (Photo taken from Summit Media)
Oh Geoff, could you get any more sexier? (*swoon…..sigh…*)
Read more about Geoff's secrets and training plan.. as well as those gorgeous photos in this month's issue of Men's Health Magazine!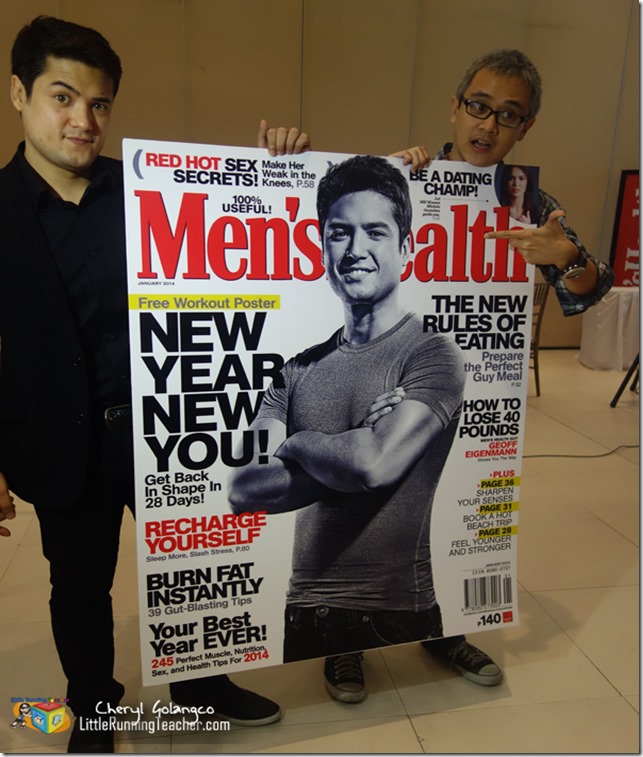 Geoff with Men's Health EIC Peejo
And of course, I couldn't miss out on this perfect selfie opportunity with Geoff right? haha So I'm ending this post with my FAVORITE photo! See you again Geoff! Keep up the good work!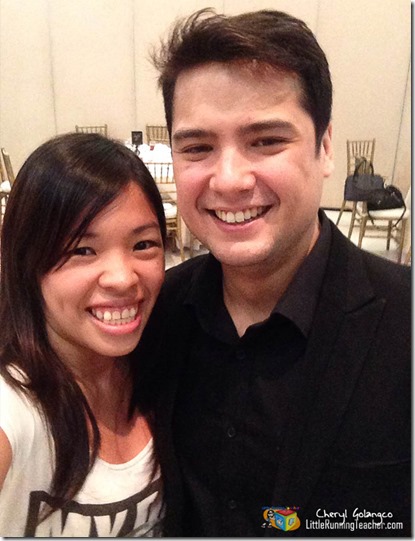 The January issue of Men's Health with actor Geoff Eigenmann and Women's Health with TV personality Bianca Gonzales on the cover are available online via Summit Newsstand (www.summitnewsstands.com.ph) and in print in leading newsstands, bookstores and supermarkets nationwide for only P140 each.
For more information, useful tips and inspiring wellness posts,
Add Men's Health and Women's Health on Facebook through www.facebook.com/MensHealthPhilippines and www.facebook.com/WomensHealthPhilippines
or follow them on Twitter through www.twitter.com/MensHealthPH and www.twitter.com/WomensHealthPH
For updates on other runs or to just keep in touch
visit http://www.facebook.com/littlerunningteacherpage
twitter.com/cherylgolangco