Who says the giveaways are done? I've still got many more to come! Congratulations to all the winners from the previous weeks, this time, I'm giving away 3 planners from Belle De Jour.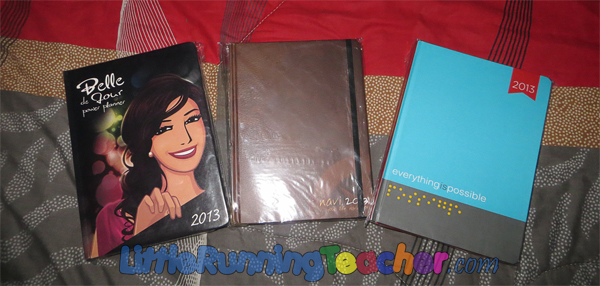 The one on the most left is the Belle de Jour planner we've all come to love, the middle one is the Navi 2013, this one is more for the guys and the last one is another Belle De Jour planner… but a more sophisticated one.
So… are you ready to win a planner?
Mechanics:
Follow the instructions on the Rafflecopter Widget
Winners:
I prefer the winners to pick up the planner at a certain meet up point. Makati or Sta. Mesa Area. I will message the winner more details.
Good Luck and thanks guys for the continuous support!