It was a fun filled Sunday as advocates and supporters of Avon's campaign against breast cancer filled the streets of Macapagal with pink! The war was definitely on and these ladies and several men too were not letting cancer win!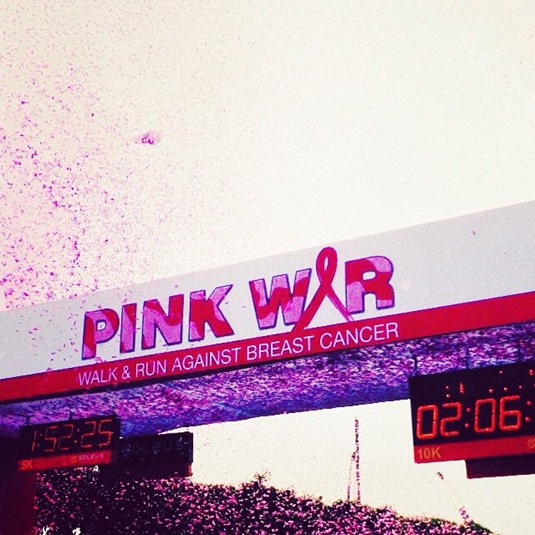 Photo taken from Avon Philippines FB page
Congratulations to all finishers!! Remember, the war doesn't end here. Breast cancer is an ongoing battle that both men and women struggle with everyday. Get ahead and make sure to check your breasts every so often! 'till our next Pink War!
For more information visit
Website: http://www.avon.com.ph/
Facebook Account: https://www.facebook.com/AvonPhilippines
–
For updates on other runs or to just keep in touch
visit http://www.facebook.com/littlerunningteacherpage
twitter.com/cherylgolangco