They say that 1 out of 8 women in the world today suffer from breast cancer as if it were as easy to get it as the common cold. Sadly, it still remains the top killer for Filipino women up to this very day, what's worse is that several of our public hospitals are not yet 100% ready to battle the condition.
Simply knowing these facts won't really change anything, but concrete action towards better prevention, treatment and support in whatever form, can go a long way. Avon, the foremost corporate advocate of breast cancer invites every Filipino to seize the opportunity to do something through the 2013 Kiss Goodbye to Breast Cancer (KGBC) fundraising event.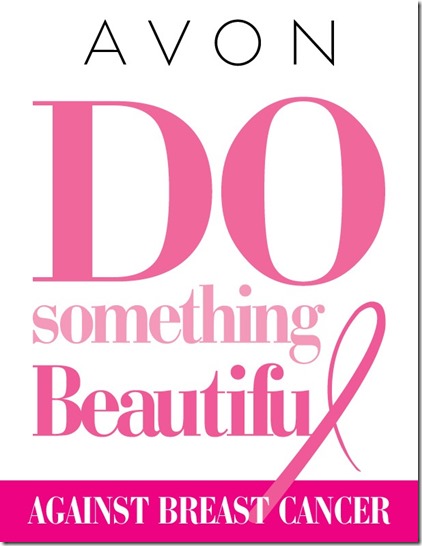 What: Avon Kiss Goodbye to Breast Cancer (KGBC) Manila Run
When: October 13, 2013 (Sunday)
Where: SM Mall of Asia Grounds
Beneficiary: Philippine General Hospital  (PGH) Breast Cancer Care Center and selected provincial hospitals
Since its Philippine launch in 2002, it has been Avon KGBC's mission to help provide access to care and support medically under-served women. This year, the company for women is once again leading the charge to gain further support for the cause by launching the 'Do Something Beautiful Against Breast Cancer' Campaign. The idea behind it is simple – it speaks to the Filipinos innate trait of being "matulungin" or helpful, doing something for someone because you are capable and are willing to help another in need.
Avon KGBC Race Details
Race Categories: 3k walk, 5k and 10k run
Registration Fees: P220, P550, P700 respectively
*To join the walk, you simply need to purchase the Avon KGBC shirt at any Avon outlet. The shirt price is P220
Assembly Time: 4:30 AM
Gun Start: 5AM with the 10K run, immediately followed by the 5K run
Avon KGBC Registration Sites:
Registration for 3k walk will ONLY  be at Avon outlets
Onlien Registrtion (5k and 10k only)  via www.avon.com.ph or facebook.com/AvonPhilippines
In Store Registration (5k and 10k only)
Chris Sports Branches
SM North Edsa

SM Megamall

SM Mall of Asia

Gloriettta 3, Makati

Festival Mall, Alabang
Fitness an Athletics at the Fort, BGC
Avon Kiss Goodbye to Breast Cancer (KGBC) Manila Run singlet design (for 5k and 10k only)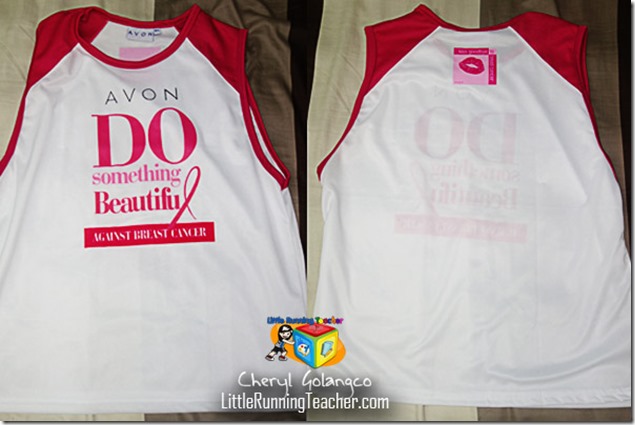 Avon KGBC Run shirt modeled by its ambassador Ms. Solenn Heussaff
Learn more about  Avon Philippines 
visit their website at www.avon.com.ph 
FB page at facebook.com/AvonPhilippines,
@AvonPH on Twitter and Instagram.
Congratulations to Jo A. Sapak, Cyrisse Que and Jarred Barra Q. for winning 1 10k race kit each!
Good news for all registered participants!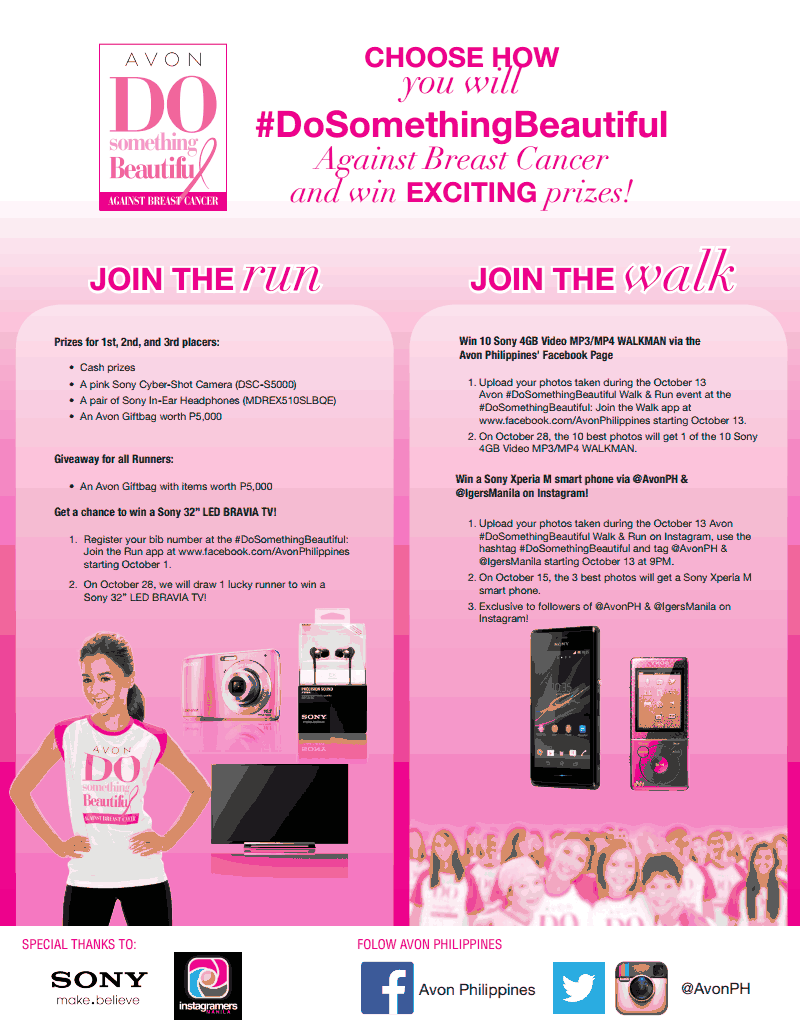 Avon Kiss Goodbye to Breast Cancer (KGBC) Manila Run: Do Something Beautiful Today
Stay updated with the latest news in the running community by following Little Running Teacher now!