I'm sure you're all familiar with UNICEF. To those unaware of it, UNICEF is a foundation that promotes the rights and well-being of every child, in everything they do. Together with their partners, they work in 190 countries and territories to translate that commitment into a practical action, focusing special effort on reaching the most vulnerable and excluded children, to the benefit of all children, everywhere.
This October, UNICEF Celebrity Advocate for children, Ms. Anne Curtis Smith has put together a fundraising campaign for the benefit of UNICEF. The campaign which will be executed through a fun run aims to raise enough funds to be donated to UNICEF's 1,000 days of life campaign.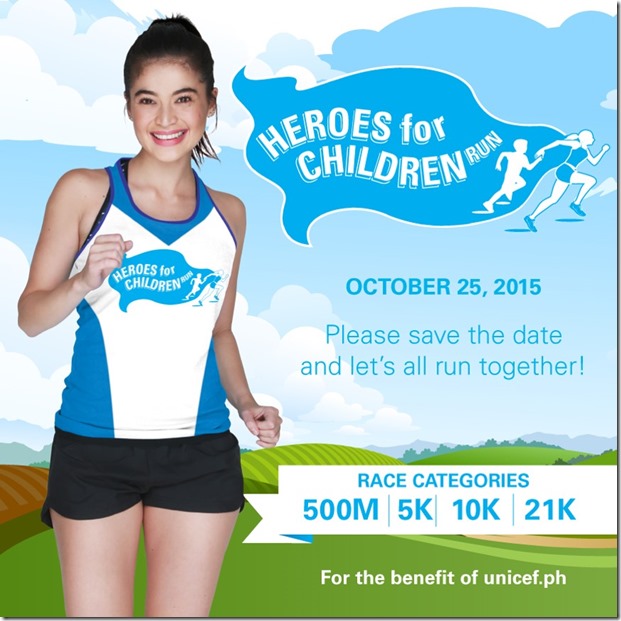 Heroes for Children Run 2015
When: October 25, 2015 (Sunday)
Where: SM Mall of Asia Grounds
Race Organizer:   Leadpack
Race Categories:  500m (7yrs old and below/ 8-12yrs. old) , 5k, 10k, 21k

Assembly / Gun Start Times:
500m – 6:30am/ 7:00am
5k – 4:00am / 5:10am
10k – 4:00am / 5:00am
21km – 3:00am / 4:00 am
Beneficiary: Unicef.ph (1000 Days Campaign)
"In the Philippines, at least 3.4 million Filipinos are stunted. Undernutrition accounts for over half of the 95 faily under-five child deaths. The '1,000 Days' campaign will focus on much needed health and nutrition support in the critical first thousand days of the life of a child: from conception through pregnancy, to childbirth, and through to the child's second year and beyond," said UNICEF Country Representative Lotta Sylawander.

Heroes for Children Run 2015 Registration Details
Registration Period:
Online Registration: Sept. 11 – October 11, 2015
In-Store Registration:  Sept. 23 – October 21, 2015
Registration Sites:
Online Registration: www.takbo.ph/heroesforchildren
In-store Registration: Christ Sports Branches ( SM Mall of Asia, SM North Edsa, Glorietta, SM Megamall, SM BF Homes, Market!Market!)
Registration Fees and Inclusions

*additional charge for online registration
Heroes for Children Run 2015 Runner's Kit
Singlet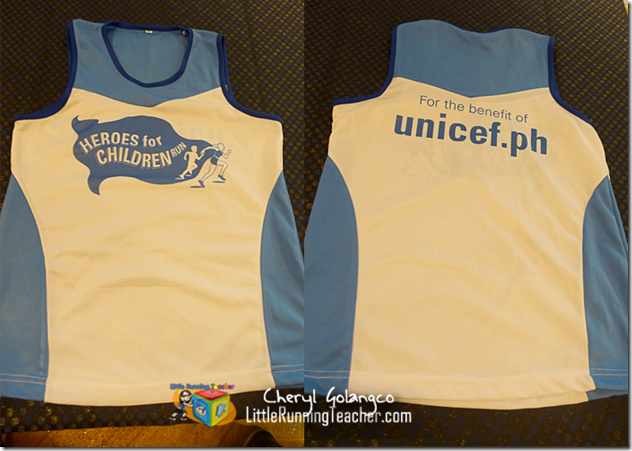 Race Bibs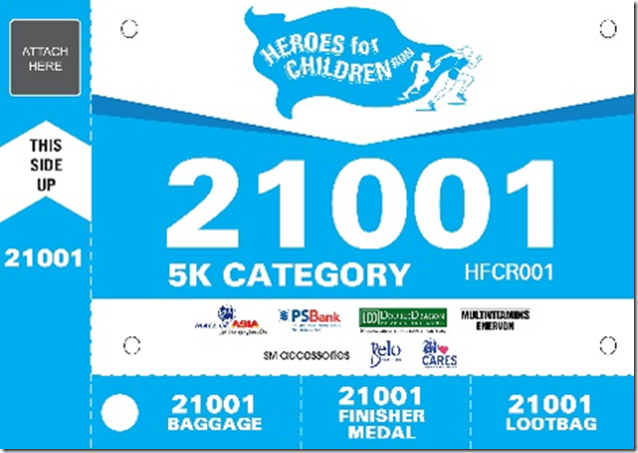 21km Finisher's Shirt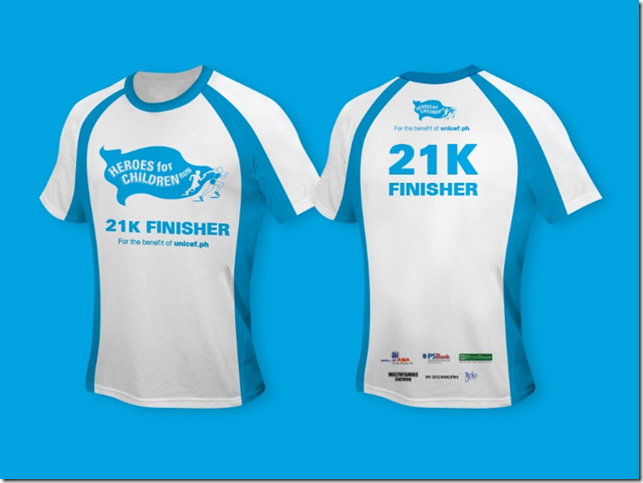 Finisher's Medals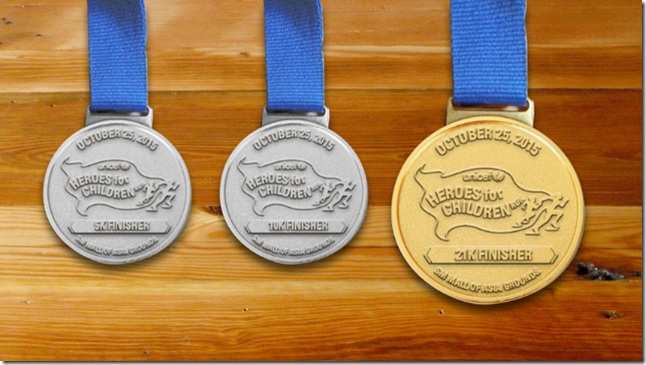 "UNICEF greatly appreciates Anne's initiative to raise funds to support the critical needs of young children's health and well-being. She is personally leading this event and had mobilized her own networks and resources to make it happen." Added Sylwander, "I accompanied Anne on her first field visit with us. She is committed not only to learn, but also to contribute in changing the lives of the Filipino children for the better. Her popularity and large fan base is an asset in drawing due attention to the needs of Filipino children."
During the recent press-con, I was also able to personally meet Anne. I've loved Anne since we were both young, back in her TGIS and Anna KareNina days, and I was so happy to see just how friendly and down to earth she was in person. In past press-cons I've been to, the celebrity guest is often out of reach and mostly the first to leave. This time however, Anne stayed way after the program was over. She took the time not just to mingle with bloggers and media but to further explain her advocacy. You can tell how much this really meant to her.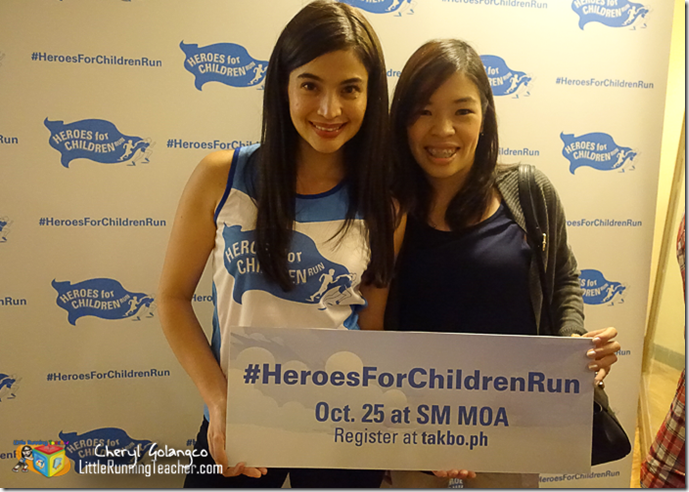 So be a hero and run for the children this coming October 25!
For more information visit
http://www.unicef.ph or call 758-1000 (Mondays to Friday, 9:00am to 6:00pm)
For updates on other runs or to just keep in touch
visit http://www.facebook.com/littlerunningteacherpage
twitter.com/cherylgolangco
instagram: @cherylgolangco