When TV comedian and host Bearwin Meiley decided to turn over a new leaf and start living a healthier lifestyle, running became one of his go-to sports. Bearwin Meily of RUNtarantantan first made his mark in the running community through his running shirts! I remember seeing him a few years ago,promoting his shirt in one of the fun runs I participated in. I knew nothing about his brand, and very little about him, but the name 'Runtarantantan' had a nice ring to it and definitely caught my attention. The name itself denotes laughter, companionship and simply… FUN! Soon after, he began organizing his own runs.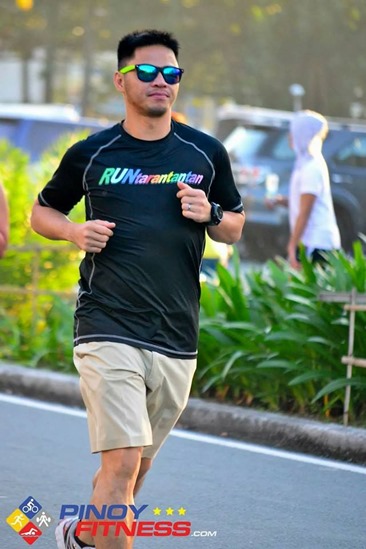 Photo grabbed from PinoyFitness.com
Last night, at one of his first ever blogger's night, I had the pleasure of meeting Bearwin himself. More than just promoting his upcoming runs for 2015, Bearwin shared about his humble beginnings to the bloggers. He shared how he moved from being a comedian to a magician and finally  a race organizer. Listening to his stories, my interest started to grow and I began thinking to myself, "wow, it must be fun to run here!'' Admittedly, I have yet to join his runs as it was often times on the same date of a run I had already registered for. Now however, I feel I might be prioritizing his run before the others. Let me tell you why.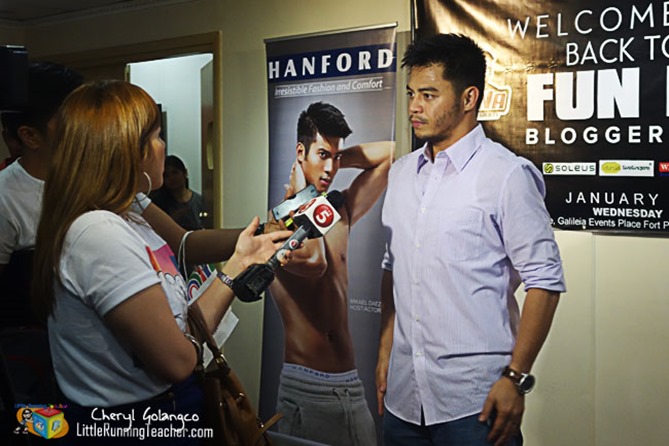 Top 5 Reasons Why You Should Register for a 'RUNtarantantan' Organized Run
1. All fun runs perfectly capture the personality of the organizer
As I mentioned earlier, the name itself (Runtarantantan) already had a nice ring to it. There was nothing SERIOUS about the name! It was funny  and catchy…which was PERFECT. You see, Bearwin being a comedian lives on people's laughter. He enjoys making people happy! He brought this quality with him as he began organizing various runs, making sure each run was unique and properly captured what his team believes in. Such run like Candy Rush, Hashtag fun run, Santaruntantan, clearly show this. If you notice, his race titles sound…. FUN! He makes sure each of his run is ENTERTAINING. Hence, he includes different elements such as magic shows to make it more than just a run, but a party!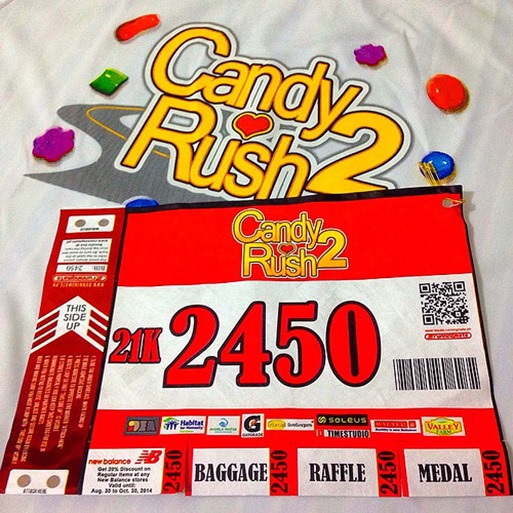 2. RUNtarantantan stands by their beliefs and principles
Most of the fun runs we hear have a particular race owner. Most of the time, these runs are owned by various corporations who simply hire race organizers to take care of the run. Although I enjoy these big races, sometimes, it's also fun to just…well…run! Bearwin has his own set of standards for his races. Making it fun and entertaining is one of those priorities. Hence, when big corporations ask for his help in organizing runs, there are times that he has to respectfully decline as he values the elements of his race. I respect how he really stands by what he believes in and ensures his races deliver nothing less of that. This clearly shows how it's not just about the money but about really imparting his passion and God-given talents to others. You will really feel his passion for what he's doing in his races.
3. Non-competitive Fun Runs
Last night, Bearwin also shared how Runtarantantan organized races are always non-competitive. Meaning, they are untimed! This may be a PRO or CON depending on your goal. In my opinion, leave the timing chips to the big races, we all need something like this to just relax and have fun sometimes. If your finish time is that important, feel free to wear a sports watch, or just watch your time on the start/finish arc. Runtarantantan decided to do away with the timing chip to just bring back the fun in running. Moreover, those timing chips are worth A LOT. They are usually the reason why registration is so expensive. Doing away with these gives the organizer the chance to make their races a lot more affordable.

Photo taken from Faces of the Race FB page
4. RUNtarantantan organized runs always have a beneficiary
I always appreciate runs who have a beneficiary. I feel that having a beneficiary gives both the organizers and the participants a better reason to run. More than just running for our healthy, it's nice to run for a cause! Last night, Bearwin shared how humbling it was to personally visit the different foundations he has partnered with. Seeing those who have less but still enjoying the life they have made him realize how truly blessed we all are. All he does, he offers to the Lord. All he has, he thanks the Lord for blessing him with. Making sure someone else benefits from his races is just one way he's giving all the glory back.
5. Bearwin Meily is very HANDS on with all his runs
When organizers prepare for their races, they make sure everything is perfect. Notice how Coach Rio goes around the race routes on race day, even personally handing out hydration to runners to make sure everything goes smoothly. This shows how concerned he is with the runners. It shows how he wants to personally make sure runners get the best from participating in his races. The same goes for Bearwin Meily and his races.  He personally handles everything. More than just overseeing the race, he even hosts his own runs! Moreover, the contact number he includes on his page when promoting runs is his own! He wants to get down and dirty and make sure he is able to give runners the best experience. To be a good leader, you have to be a good follower. You have to be one with the people. Bearwin clearly shows how he is one with his participants.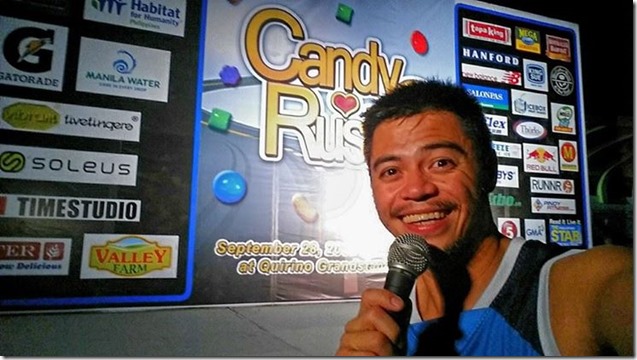 Taken from Runtarantantan FB page
Lastly, just as an  added bonus, I also noticed how Bearwin was very GOD-CENTERED! Everything he does is for the glory of God. He started last night's event with a prayer and throughout his stories would always thank God for everything he has now. May God continue to bless you!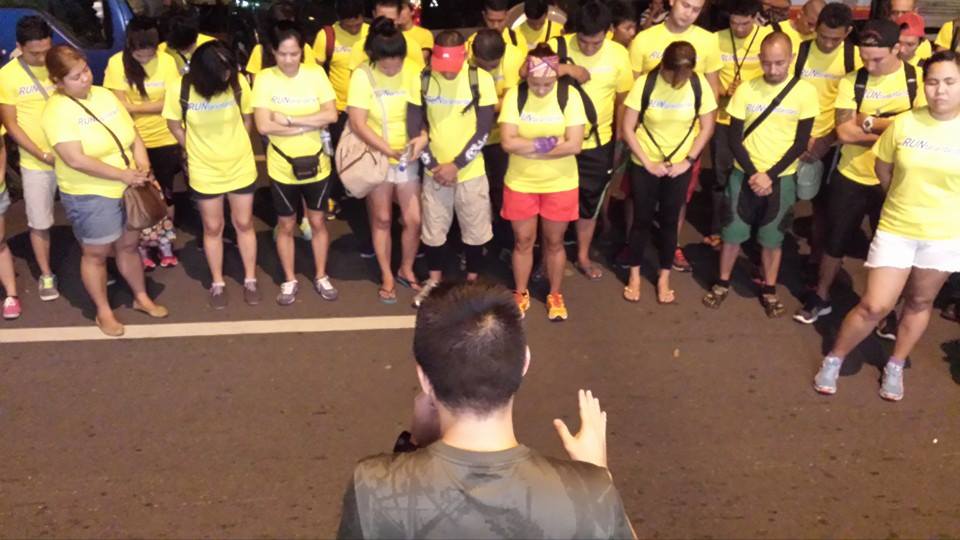 Photo taken from RUNtarantantan FB page
I look forward to many more races from Runtarantantan this year! If you've never joined any of their races, make sure to register for one soon!
Check out 2 of Runtarantantan's upcoming races on LittleRunningTeacher.com
For more information
follow https://www.facebook.com/pages/RUNtarantantan
For updates on other runs or to just keep in touch
visit http://www.facebook.com/littlerunningteacherpage
twitter.com/cherylgolangco