The World Vision Fun Run was held last June 24, 2012 at the Mall of Asia in hopes of raising enough funds for several children's education, health, protection and more. Moreover, through the run, World Vision hoped to make people more aware of their advocacy and maybe even encourage a handful of runners to sponsor a child.
I fully support this cause and wanted to join the others in promoting World Vision's advocacy. The likes of known celebrities Miriam Quiambao, Sam Conception and Mark Nelson were also seen during the run. What made the run even more humbling was seeing Gerard Pizzaras and other runners from team Soleus take turns in helping BLIND RUNNER Aga Casidsid, finish his 21km run. It really is touching to watch someone who does not have much but still offer what he can to those who need it. He may not have physical sight, but he sees better than most of us.
Photos from WorldVision.org.ph and PinoyFitness.com
The route used for the 21km runners was not bad. There weren't that many turns and it was easy to follow. The organizers put up enough signages for runners to follow and to prevent anyone from getting lost. There were also several water stations along the route to ensure that no one would suffer from dehydration. Unfortunately though, they were unable to provide other forms of hydration such as energy drinks and more.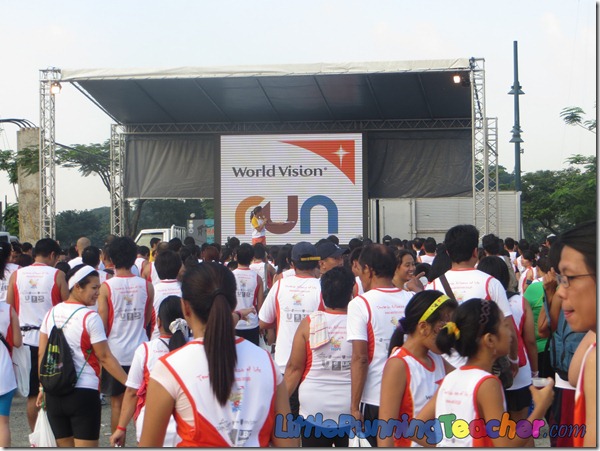 The activity area was not as big though there were still a handful of freebies from different sponsors. Besides the World Vision booth, another booth I noticed is an organization that donates hair for cancer victims. A minimum length of 10 inches is required for anyone wanting to donate hair. With the hair, the group will be able to create more wigs to give to cancer patients to make them feel less insecure of their illness and feel more welcome into society. There was one runner I spotted who was having her hair cut at the event for this cause! Hands down to you ma'am! My hair unfortunately is not yet long enough, but I might consider donating 10 inches of it soon! You guys should join me!
Sponsor a Child
Mark Nelson shared how he has sponsored a total of 13 kids already and how he just started out with 2. With World Vision, you are sure that the donations you give will surely go to the child you are sponsoring or to the community he/she lives in. Either way, your donation will never be of waste.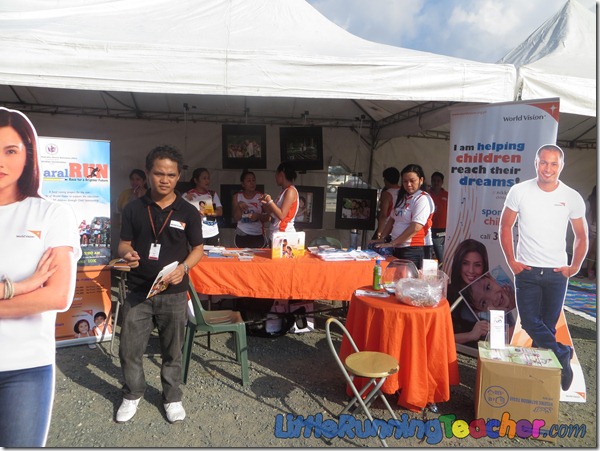 I've heard of the Sponsor a Child program for a while now and I've always been interested in joining it, however, I was still in highschool when I first tried to register and funds were not easy to come by. Now that I'm working, 600pesos a month really does not seem that big! 600 pesos is the average price of a fun run nowadays, so instead of joining a fun run, I'll donate the 600 pesos to one child's future. It's a really good investment if you ask me.
I signed up yesterday and will make my initial deposit soon!