The Condura Skyway Marathon began back in 2005, and it began with one man's dream to make a difference. After founder and chief organizer Ton Conception went on a trip to Tubbataha, he felt inspired to help and decided to use his love for running for a good cause. So after much planning, the 2008 Condura Race for Tubbataha took place. 2009 was then dedicated to the whale sharks, 2010 and 2011 for the dolphins and 2012 for the mangroves. Around 2.2million pesos in total was raised for the marine environment in the past 5 years thanks to all of you!
After 5 years of running for a cause, the Condura Skyway Marathon will once again be changing lives (with our help of course) for its 6th run on February 2013!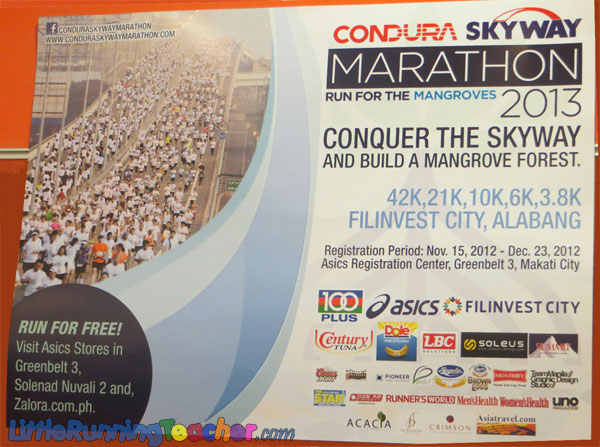 What: Condura Skyway Marathon 2013
When: February 3, 2012, Sunday
Where: Filinvest, Alabang
Beneficiary: Mangroves
Race categories: 3.8k, 6k, 10k, 21k, 42k
*Why the weird distances? It's to allow runners to go all the way to the turn around and not get congested in one area
Assembly Time and Gun start:

Registration fees and Inclusions: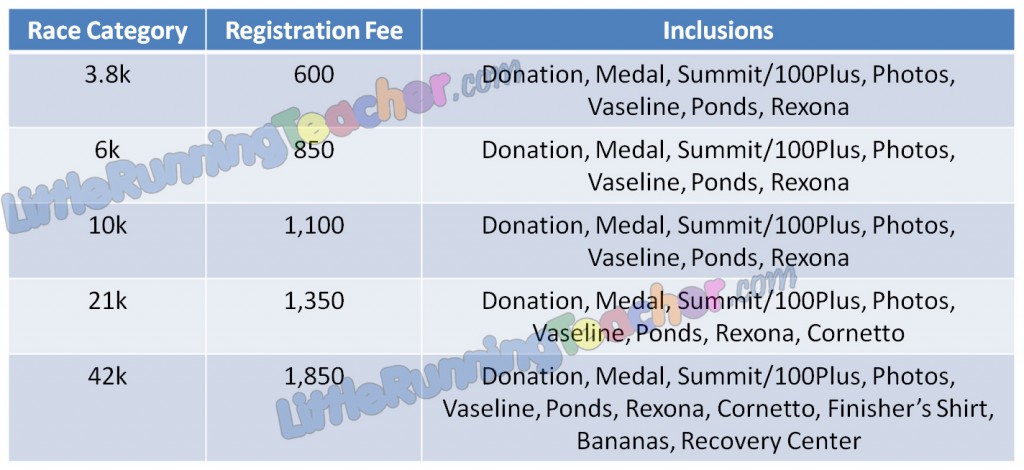 *RUN FOR FREE WHEN YOU BUY A PAIR OF ASICS SHOES!
Registration sites:
*From November 15 to December 23, 2012
Onsite: Asics Registration in Greenbelt 3, Ayala Center, Makati
Online at www.conduraskywaymarathon.com
*Accepts VISA/Mastercard
*International participants can pick up their race kits at Crimson Hotel from Jan 31 – Feb 2, 2013
Condura Skyway Marathon 2013 Singlet Design: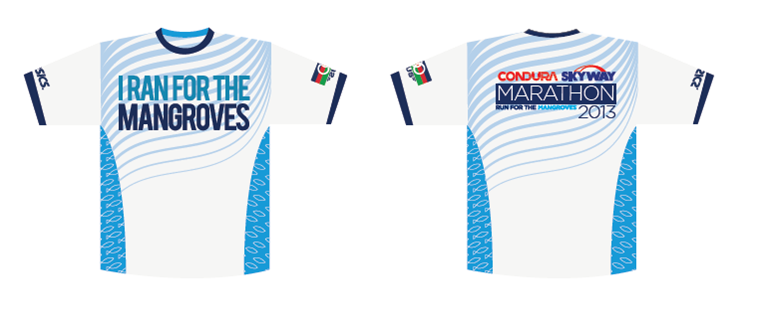 Singlet designed by Team manila!
–
Condura Skyway Marathon 2013 Medal Design: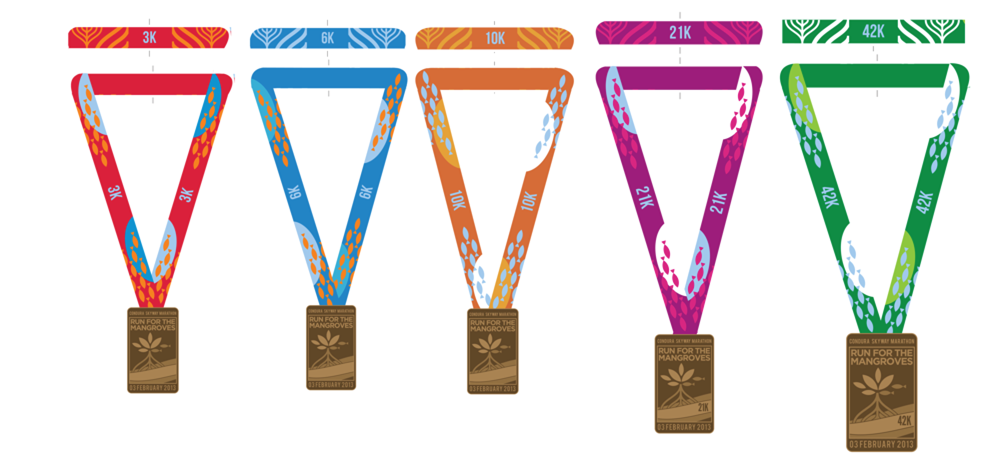 Don't you just love the designs? Thanks also to Team Manila!
More Way to Help: Raise Pledges

When the Condura runs started, it was always for a cause; it was always making a difference one step at a time. So they partnered with various charities and now runners can also raise money for foundations by raising pledges.Aside from the 3 mangroves each runner is donating, you can also raise pledges for any or all of the charities Condura Skyway Marathon is supporting in 2013.
Distance Challenge: P50 per kilometer
Time Bonus: P500 for hitting the target time
The foundations participating in this are: Bikes for Philippines, Hero Foundation, I can Serve Foundation and Liter of Light Foundation.


 Condura Skyway Marathon 2013 Race Routes:
3.8k, 6k, 10k race route: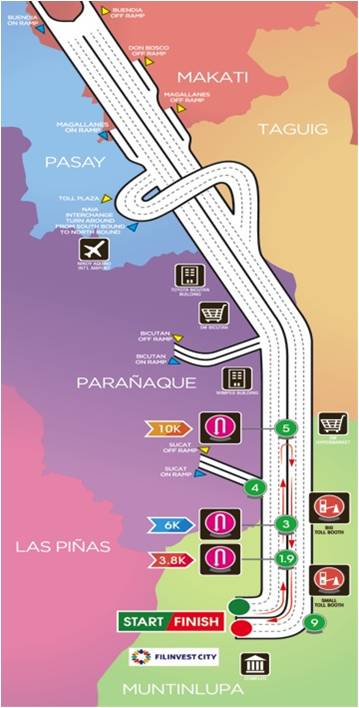 21k race route: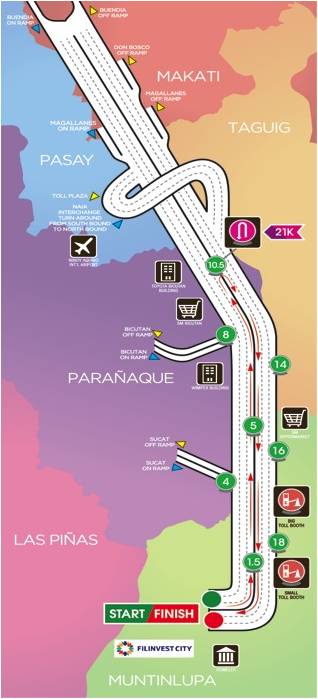 42k race route: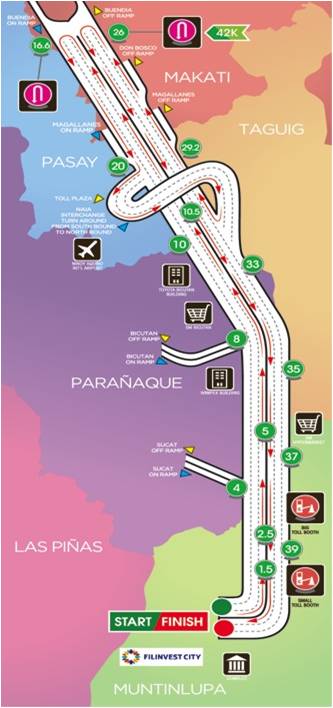 So start saving up guys and run for several good causes all at once! See you on the skyway!
The Condura Skyway Marathon 2013: Run for the Mangroves