2012 is nearing the end and a lot of us are getting ready to welcome the new year with new furniture, new clothes, fireworks and more. One thing that's become a necessity for busy folks like myself before the new year rolls in is a planner! With all the events, meetings and random places I need to go, I'd just be LOST without my planner.
I'm sure all of you are already on the lookout for cool planners all over the mall and even collecting stickers to hopefully earn that planner. But before you grab just any planner, wouldn't you want to own a planner that does more than just keep your important dates stored?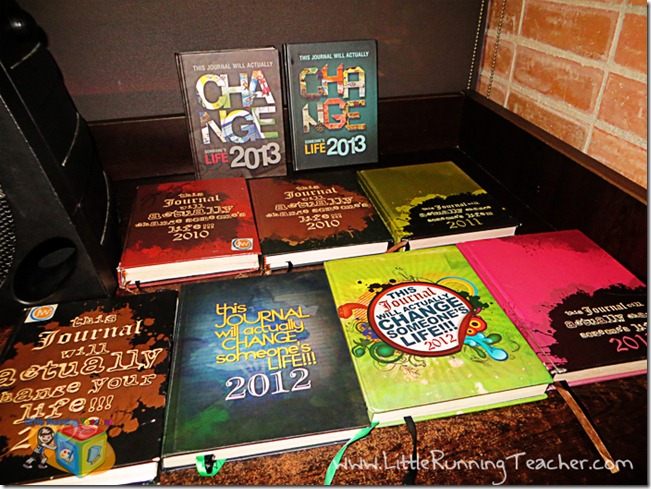 This journal will actually change someone's life (2008-2013)
This Journal Will Actually CHANGE Someone's Life 2013
Dubbed as the CHANGE journal, owning this journal does not just give you a notebook to remember the dates, but actually gives you the power to change someone's life. Ok,  you're probably thinking I'm making things up and exaggerating the truth. So allow me to explain to you how the CHANGE journal works and why it makes a difference.
What's Inside?
Cool cover design: Comes in Black and BLUE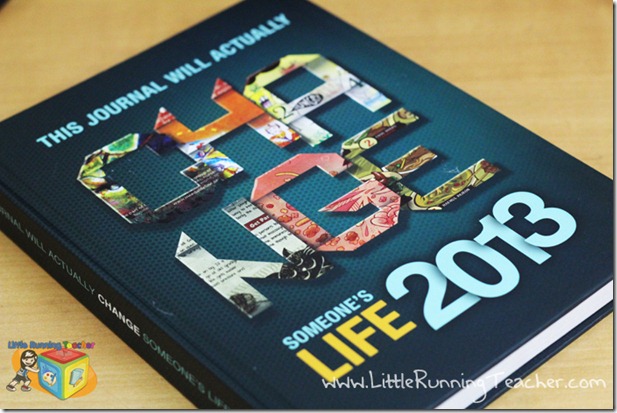 Unique designs per month by different artist
"Did-you-know" facts, mood chart and monthly reminders
What ELSE makes this planner special?
If other planners have a variety of discount coupons, the CHANGE planner actually has LIFE-CHANGING coupons. I really love this part! Though I am not rich with money, I know to put time and people ahead of it.  With these Life-Changing coupons, I have an excuse to do even more.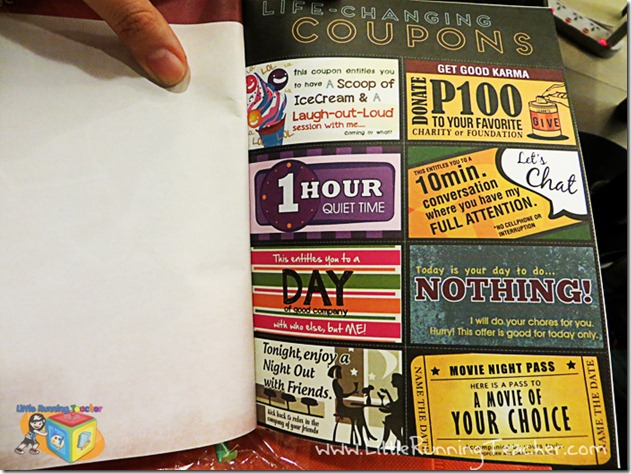 I love this! Can't wait to share it with my friends!
Unique Designs Monthly by 13 Different Artists
The CHANGE journal started back in 2008. Back then, there were only 2 artists working on the product. I was already a fan then, but I'm even more of a fan today! Today, they have 13 different artists who each VOLUNTEERED to share their talents to make the 2013 journal unforgettable. Each month is uniquely and specially designed by each artist.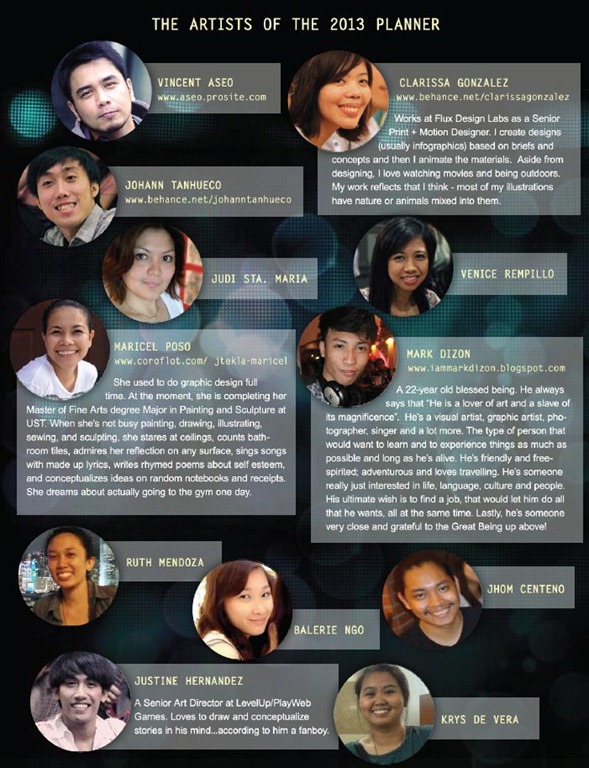 These artists are all VOLUNTEERS!
The Journal for a CAUSE
Lifeline Foundation: Medical Mission and Satellite Schoo

l
The Lifeline Foundation is a non-stock, non-profit, non-government organization based in Manila. They are a group of educators, artists, medical professionals, architects, students, musicians and engineers – who all have busy lives but have one thing in common. They are people who care, dedicated to the relief of the oppressed and the empowering of the victim-minded.
In a recent meet up, members Judy Jamolangue and Betty Romero shared stories of their experiences with Lifeline Foundation. "Matututo ka maging doktor para lang makatulong." (You will learn to be a doctor just to help) They said this after sharing how they were flocked by the Mangyans in their medical missions that they had to do minor check ups for the kids because they were understaff. They shared how sometimes, there wasn't really anything wrong, the Mangyans just wanted to talk and hangout.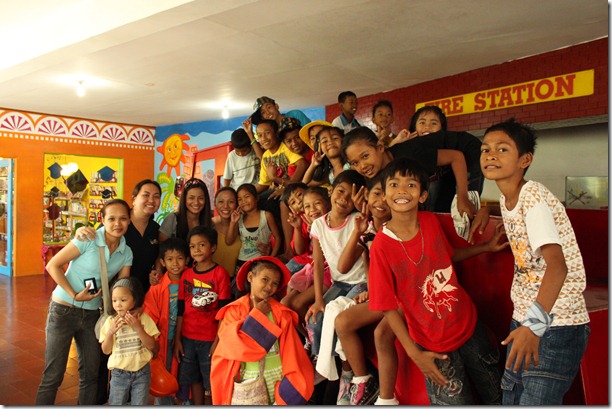 Proceeds and Beneficiaries
Many planners promise to give a certain percentage of their sales to a partner beneficiary, though it's an awesome thought, the CHANGE journal will outdo that. "This Journal will change Someone's Life 2013" won't just give a portion, but 100% of the proceeds to a cause. The only thing they will take is the printing fee, everything else, goes to the Lifeline Foundation, that it may be able to help and educate more kids in the future. Now isn't that something you'd be proud to be part of?

Need I say more?
My 2008 was filled with memories thanks to the CHANGE journal. This is the only journal I know that really gets you to think creatively every single time you open it. I look forward to another beautiful year with The Journal that will actually Change Someone's Life!
My old and new CHANGE journal!

This journal is not just a planner, it's not just a journal because in every planner is a story of a child, a man, a patient and more. I'm not telling you to buy as planner, I'm encouraging you to change someone's life….
This Journal will Actually Change Someone's Life 2013
Available at Powerbooks, Fully Booked and Selected National Bookstore Branches for P775
Freespeech Publications
Lifeline Foundation