Yesterday, March 19,  thousands of runners arrived at the Mall of Asia grounds as early as 4am to participate of the first ever official World of DC Fun Run! It was a run for the books  as it allowed both kids and kids at heart to enjoy a special day together as superheroes!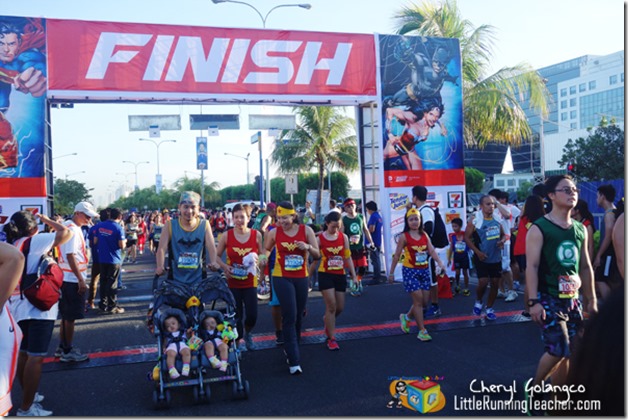 Batman and Wonder woman crossing the line with their twins! Who knew? (heehee)
It was really great seeing all the runners just dress up like their favorite superheroes! Though the singlet and a 2nd piece was provided, several runners decided to take it up a notch by preparing their own full costumes!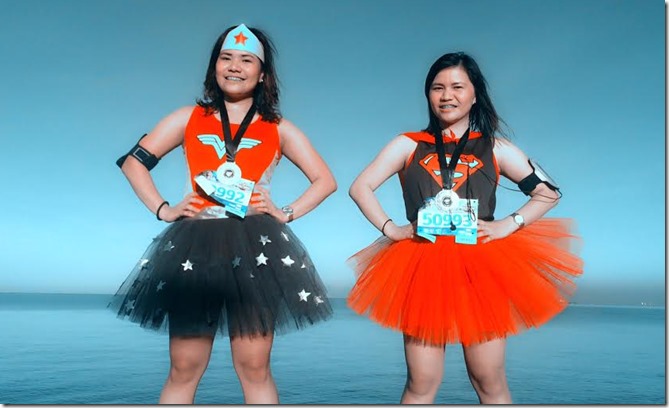 Sisters Luiza Marie (Bib #50992) and Ann Marie San Miguel (Bib #50993) were just a few of those who put in the extra effort for the run!
Luiza shares, "The World of DC Comics All Star Fun Run was really awesome, it gets the young ones and the young once very excited. It was such a nice feeling to fulfill our heart's dream of becoming a superhero while pursuing our goal of being fit."
I thought the run was really great and am already excited and hoping they do another BIGGER one next year. So what did the other runners think?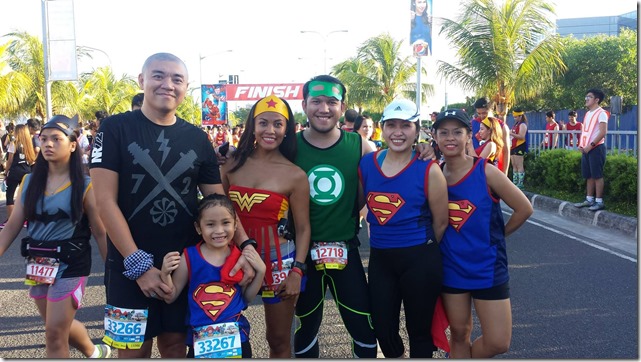 :
"I was tired but it was fun. I chose the Superman costume instead of Wonder Woman because I know all the girls will be wearing Wonder Woman and I want to be different" – Paige Sobereno, Bib #33267 (6 years old)
"It was fairly well organized for a fun run. maybe make it more kid friendly next time by adding shorter distances, a 500m or a 1k event." – Bee Sobereno, Bib #33266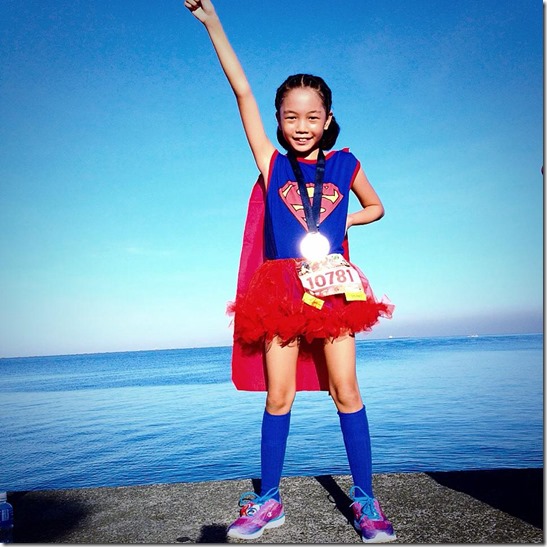 "It was the very first long run that I experienced. I've never ran in a costume before and I had lots of fun. I want to race again, but maybe a bit longer." – Kei Santander (Bib #10781), 9 years old
On a different note, Kei also noticed something during the run and shares, "Why do runners litter? Don't they know that the  can still be recycled?" This is a natural occurrence during runs, and it's really nice how even the kids notice it and think something should be done. Just a thought the next time you join a fun run. it'd be nice if we could all be superheroes for Mother Earth, don't you agree?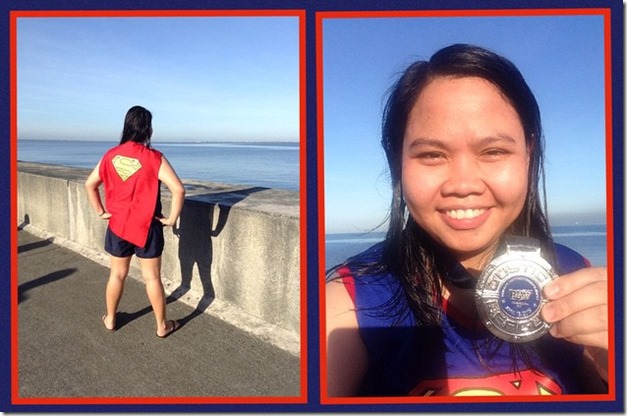 "It was fun, for once I felt like a real superhero! The route was also better!" – Anna Ruth Ayala, Bib #10143
The run was quite unique because of the theme. It was probably the first time I had encountered a run that was not only for marathon enthusiasts but also for DC fans. I would definitely run again  in these types of marathons. – Nicz Raymundo, Bib #51898
Having all these runners don superhero costumes is a cool variety. We had fun in the event. Hoping for more DC Comics races in the next years. But expecting for better registration process and media releases.  I chose the Flash coz he has the ability of speed — most appropriate character in a fun run. I underperformed though so I'm more like "The Flushed!" – Art Narvaez, Bib #10512
What did you think of the World of DC Fun Run? Do share your thoughts below!
Follow other "superheroes" and share your photos using the hashtag #worldofdc_ph
For more information
visit www.worldofdcph.com
email: dccomicsfunrun @ gpi.ph
call 0917-5995819 / 241-5676 loc.428
–
For updates on other runs or to just keep in touch
visit http://www.facebook.com/littlerunningteacherpage
twitter.com/cherylgolangco