Well, I showed you Michelangelo and Van Gogh… now another famous artist of the fine arts is Jackson Pollock. Now Jackson Pollock's art is more on the abstract side. He is well known for his splatter paintings. At first look, I thought… "what's so hard about that?" but give it a try and you'll realize it's not as easy as it looks. Sure, it'll look great no matter what, but he's work is definitely different… definitely the work of an artist!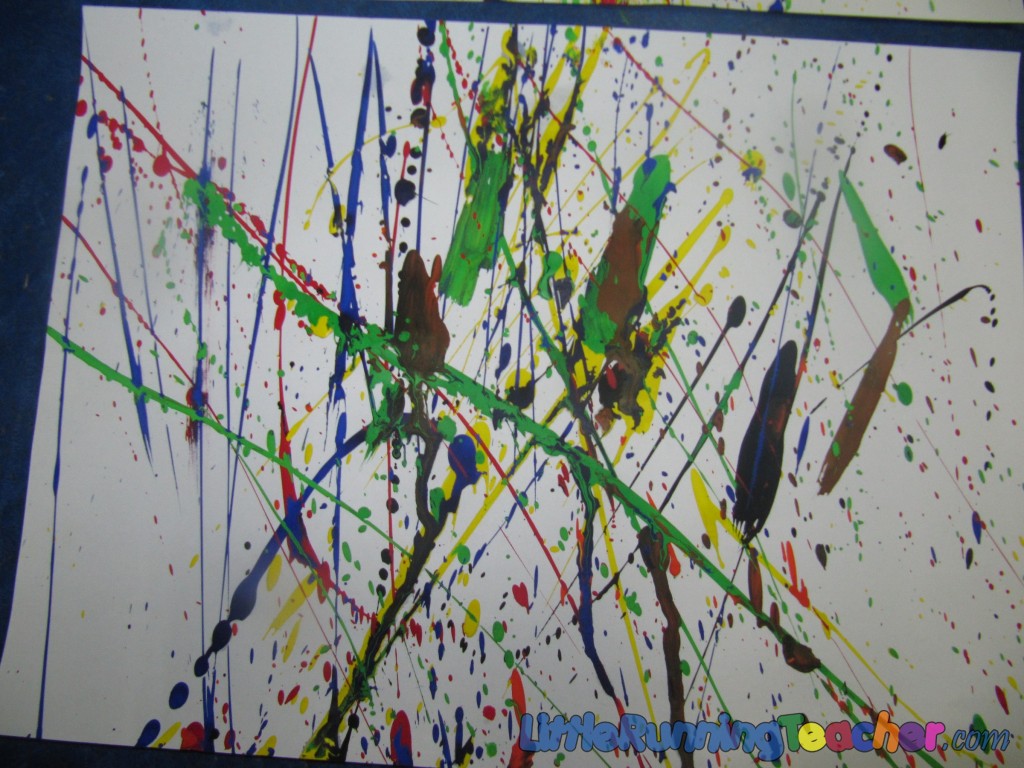 Splatter painting is really fun but it's also REALLY messy! So make sure you got the whole place set up before you start. We don't have a messy area in our school so we really had to cover everything with old newspapers!
What you will need
Old newspaper
Paintbrush
Poster paint
Bond paper or canvass board
Smocks
What you will do:
Wrap everything near the area with old newspaper to make sure you don't get paint on them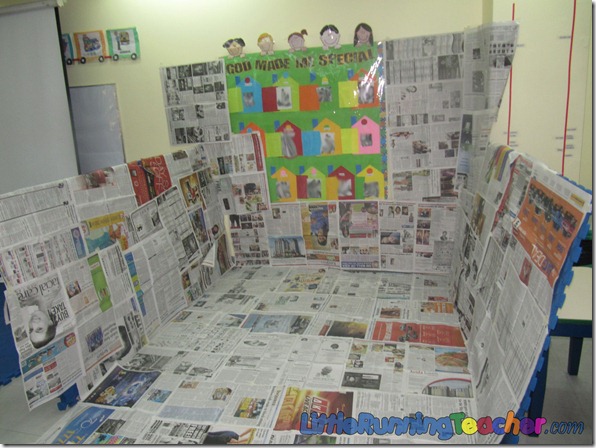 Wear those smocks and just grab that paint brush and start splatting around!
Even if they all pretty much did the same thing, their art works still turned out unique and different! I really loved the outcome, but DOING IT was the best part! You could hear them giggling as the paint flied all over!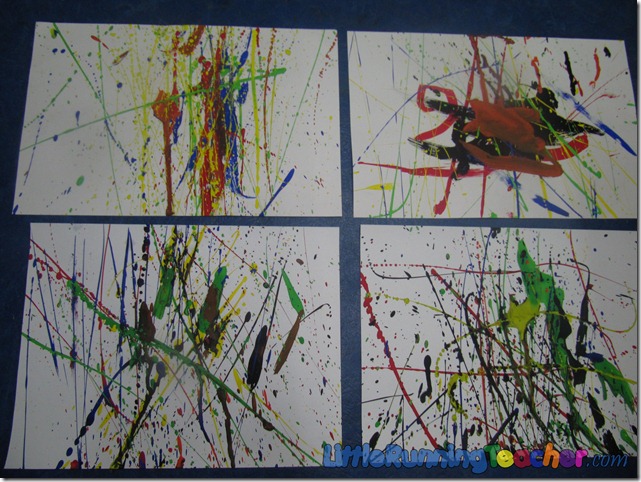 Be careful though, you wouldn't want to get too messy! Look what happened to my shoes!….and my feet! haha
–
–
If you want to try painting shoes though, you might be interested in trying to splatter paint them too!
Check it out HERE