No matter how "serious" some people may seem, trust that there's this inner child in them that just wants to break free! Every now and then, we get to nurture this inner child as we hang out with friends and just have fun and go crazy. So how would your inner child feel if I told you that a 1000 foot long slide plus several fun inflatables will be set up in Alabang this coming April 16 and 17? C'mon… don't try to hide your excitement. I know I'm not!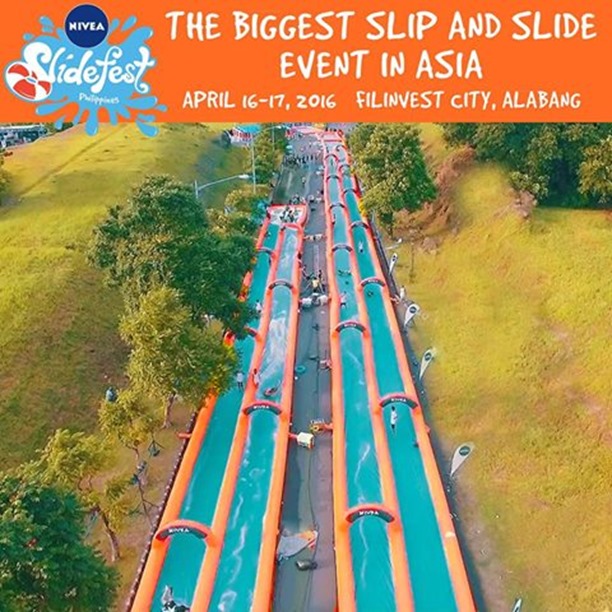 Slidefest Philippines 2016
When: April 16 and 17, 2016
Where: Filinvest City, Alabang
Organizers: Runtertainment
Online registration: http://www.slidefest.com.ph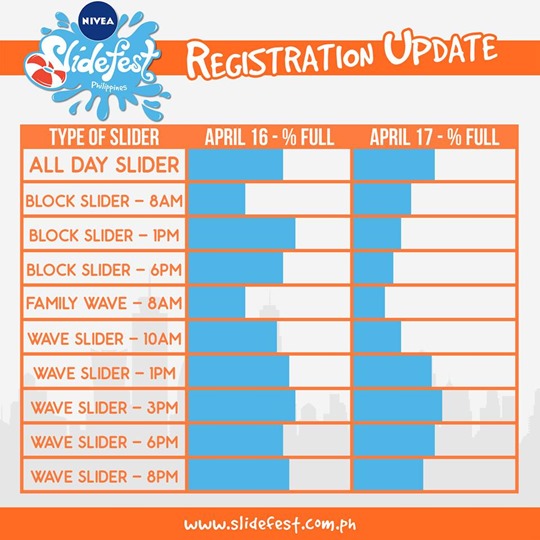 As of March 19, 2016
Registration Fees:
1. Wave and Family Wave Sliders: Let's you enjoy 2 hours of unlimited slides on your selected 2-hour time slot (P600 per head)
2. Block Sliders: Lets you enjoy 4 hours of unlimited slides on your selected 4-hor time slot (P1000 per head)
3. All-Day Sliders: Lets you enjoy the slide for the entire day. You will be entitled to your very own VIP line and to limited edition merchandise such as NIVEA Slidefest shirt and sunnies (P1400 per head)

Slidefest 2016 – What to Expect:
This summer, NIVEA Slidefest is back and is bigger than ever! Enjoy worry-free fun under the sun with the caring protection of NIVEA Sun as you zoom through clouds of foam at Asia's biggest slip and slide and as you get pumped up with the exciting new inflatables and fun, interactive booths brought to you by NIVEA Slidefest. The party doesn't stop there because at sundown, NIVEA Slidefest  turns into a giant party! Expect great performances coming from the hottest DJs in the country such as Kat dela Cruz, Jessica Milner, Migs Santillian and Marlo Naval, together with breathtaking performances from the Emerald Fire Dancers and Asia's Got Talent's – The Intensity Breakers.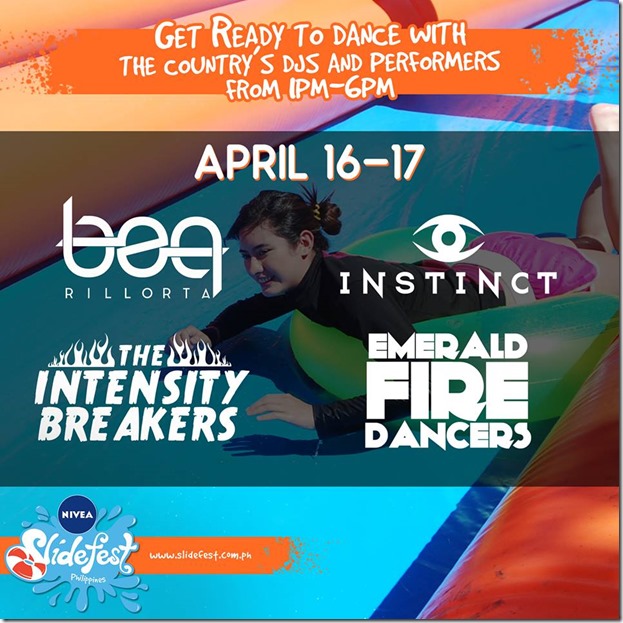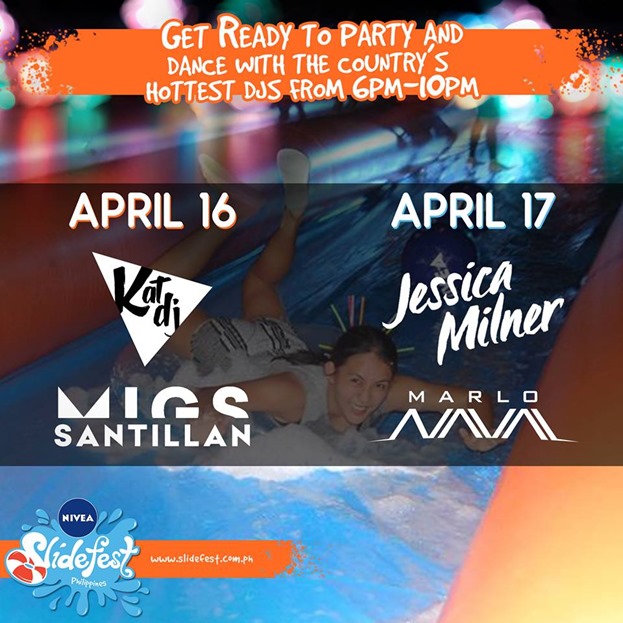 Slidfest 2016 – What's new:
Last year, we enjoyed sliding down that 1000 foot slide on its own. It became twice more fun when they added the foam slide, as sliding down felt like a party! This year, they're making it even more enjoyable with the addition of several inflatables such as the Wrecking Balls, Tarzan Swing, Human Foosball and Bubble Soccer!
Foam Slide: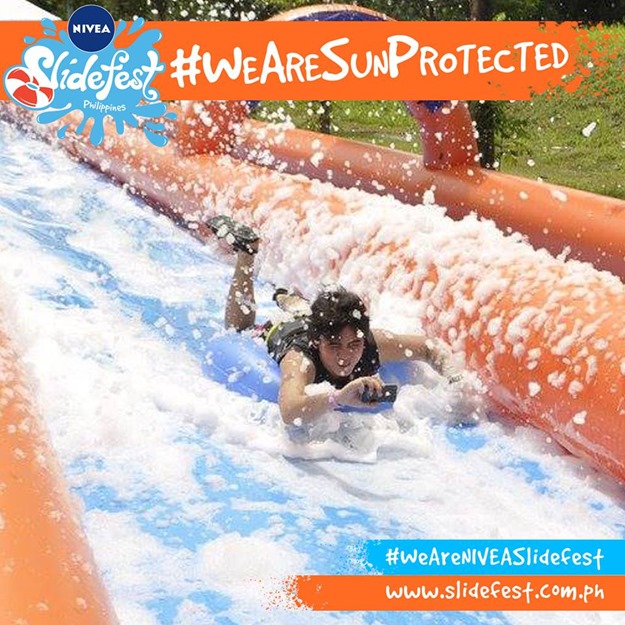 Bubble Soccer: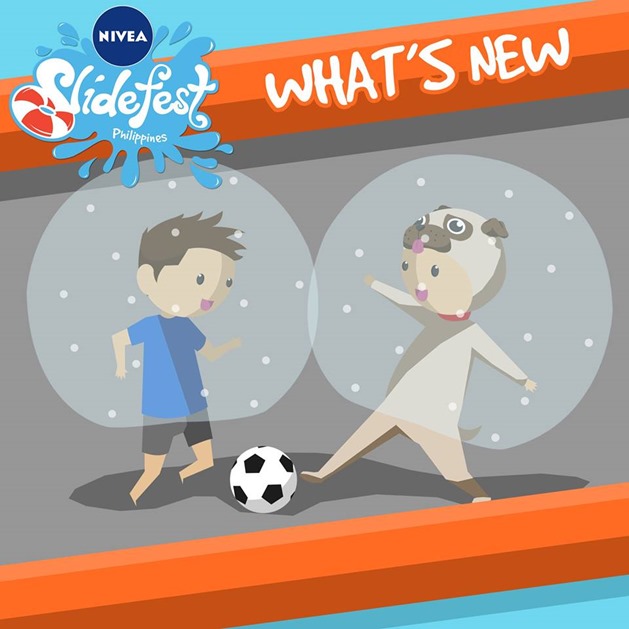 Human Foosball: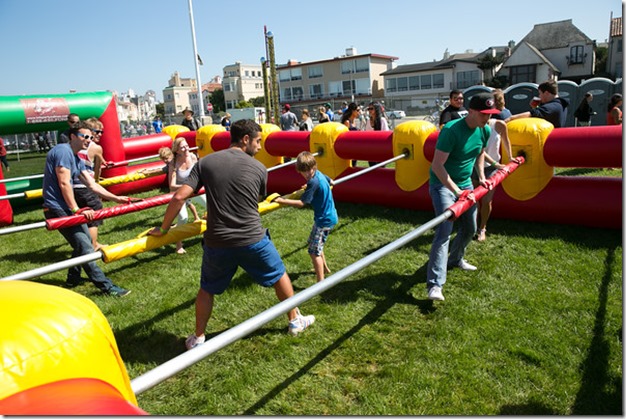 Not actual photo. (Taken from guardsmen.org)
For more information and updates:
Visit http://www.slidefest.com.ph
FB: https://www.facebook.com/slidefestph
email: [email protected]
For updates on other events and the like,