Last month, the organizers of Slidefest Philippines rocked Subic when they decided to put up a 1000 foot slide to beat the summer heat! People from Manila drove all the way to Subic to join this one-of-a-kind experience! Unfortunately, I wasn't able to make it then… but thankfully, I got to visit Slidefest Philippines in Filinvest last weekend… and it was AWESOME!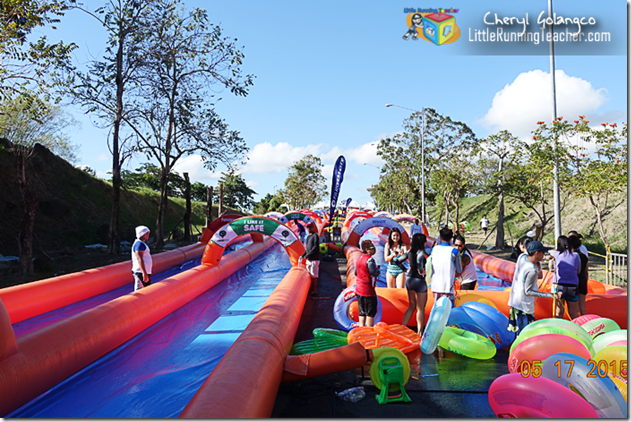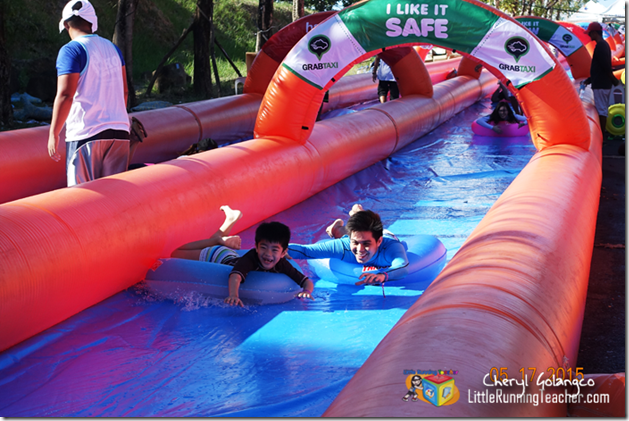 Last May 16 and 17, more than SEVEN THOUSAND people headed to Filinvest City to experience the first family-friend, adrenalin-pumping, GIANT 1000 foot long Slide and Slide event in the country.
"This event is one thousand feet of pure happiness! And what's better than one day of slipping and sliding? Two days of Slidefest! We really wanted more people to experience this one-of-a-kind slide. And we hope to bring the concept to more places around the country soon!", says Angelo Cruz of Slidefest Philippines.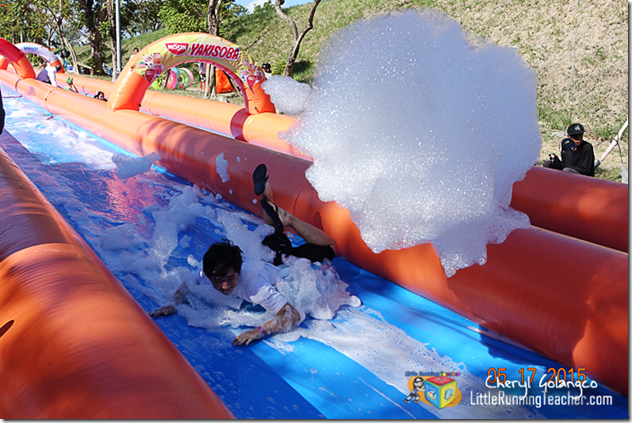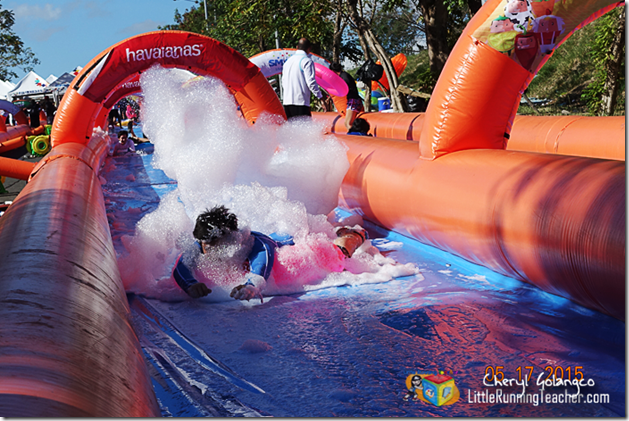 When I first saw the giant slide, I felt so giddy and excited! I definitely felt like a little kid again! …but I was trying to compose myself, I had to pretend I wasn't THAT excited as there were several kids lined up in front of and behind me! (haha) As I was sliding down, I sooo.. wanted to scream and shout! It wasn't scary, but I wanted to scream 'coz it was FUN! ..but again, I felt I needed to compose myself because there were kids around me! (haha)
After enjoying our time n the slide, we roamed around to check out the different booths! It was fun to see that besides the already super awesome slides, there were a few more booths to keep guests happy! We played twister with Oishi and basketball with Yakisoba!
So what's next for Slidefest? A lot of my friends who just recently found out about this are dying to find out when the next Slidefest is happening. Well, the group aims to take over the streets of different cities over the next few months. However, it is not yet finalized where they might go. Who knows, you might wake up one morning with a giant slide just outside your window!….or maybe a few blocks away. "Those who missed Slidefest have a lot to look forward to, We're not sure when or where yet, but we guarantee that it's going to be a lot of fun!", adds Cruz.
So keep checking back for more updates guys! If you missed this… you better make sure you don't miss the next one, 'coz it was a WHOLE LOT OF FUN
For more info and future updates,
Please visit http://www.slidefest.com.ph/
Facebook: https://www.facebook.com/slidefestph
Twitter: @SlidefestPH
Instagram: @SlidefestPH
For updates on other runs or to just keep in touch
visit http://www.facebook.com/littlerunningteacherpage
twitter.com/cherylgolangco