It's time one again for RunRio's Run United Series! I'm still so sad that I missed the first leg of this year.. After 2 years of completing the series, it sucks to have missed one. Oh well!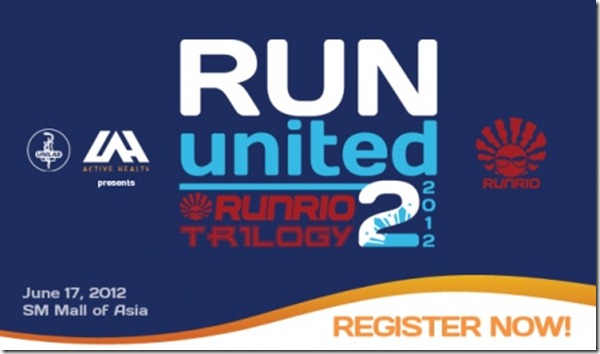 What makes Run United/ Run Rio races the best?
The infamous Rio dela Cruz did not start out having the best races, there were several bumps and burns here and there. However, what made his races become the best is his ability to accept his shortcomings and mistakes and quickly doing something about it. Moreover, he goes across the world not just to run, but to research more about running events in these places. Hence, for Run United 2, runners will be pleased to learn about Rio's newest surprise!
What: Run United 2 (2012)
Where: SM Mall of Asia
When: June 17, 2012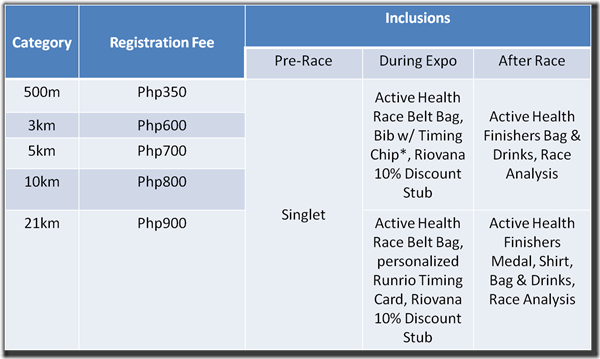 Gun Start:
7:00am (500m)
6:00am (3km)
5:45am (5km)
5:30am (10km)
4:30am (21km)
Run United 2 Registraton Sites:
On-line registration: April 16 to May 27, 2012
Online registrants will receive their complete race kit including the singlet during the Race Expo.
In-Store registration:
Exclusive Early Registration for RU1 21k Registrants – April 16 to April 29, 2012
Regular Registration – April 30, June 3, 2012
Registration Centers:
Riovana Store BGC (28th St. cor. 9th Ave., Bonifacio Global City, Taguig City)
Mon-Thurs : 11am to 9pm, Fri-Sun : 10am to 10pm
3rd floor Regis Bldg. Katipunan, Quezon City. Across Ateneo and Beside KFC
Mon-Sun : 10am to 8pm
SM Mall of Asia, G/F Entertainment Hall, Roxas Blvd., Manila
Mon-Sun, 12nn to 8pm
SM North, The Block
Mon-Sun, 12nn to 8pm
Run United 2 Singlet design: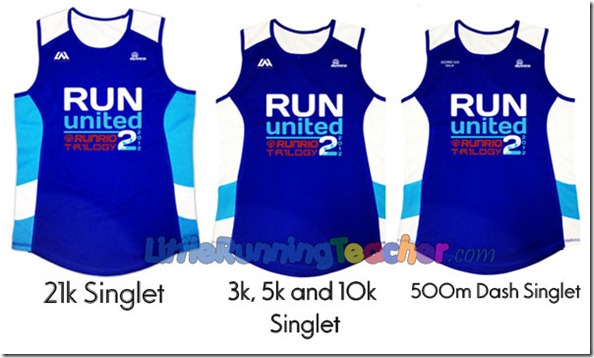 Coach Rio's surprise for the runners!
Run United 2 Race Expo
During a recent bloggers' launch at Conti's Greenbelt 5 (where the food was really good by the way)… Coach Rio shared about his recent race in Paris. He also shared how almost all the big races he joined had a race expo prior to the race. So why not do the same in the Philippines right?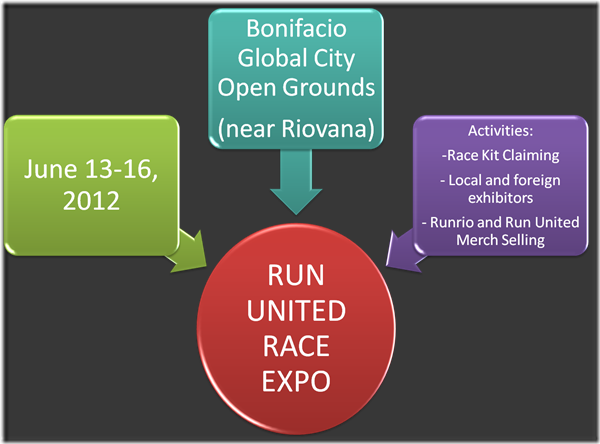 Run United 2 Race Expo Objectives:
• It's a venue for runners to check out the latest and coolest sports apparel
• Fitness and athletic brands can present their latest products and services
• Hang out with fellow runners/sports enthusiasts, friends and family
• Race kit claiming made more interesting & interactive
Details regarding the  Run United 2 Race expo:
1st ever Run United race expo scheduled on June 13-16, 2012 at BGC Grounds Riovana from 2pm to 8pm on June 13 and 10am to 8pm on June 14-16.
An active health belt bag is inclusive of the registration fee for all runners. This and other goodies may be claimed during the race expo! Now I have a place to keep my camera! Love it!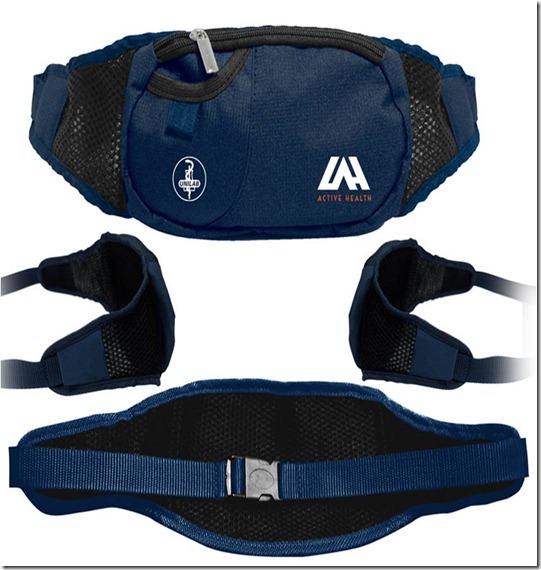 And as a special treat for the 21km runners, a personalized RunRio Timing Card will be exclusively given to you! All you need to do is present your old IPICO timing chip during the registration to get the replacement.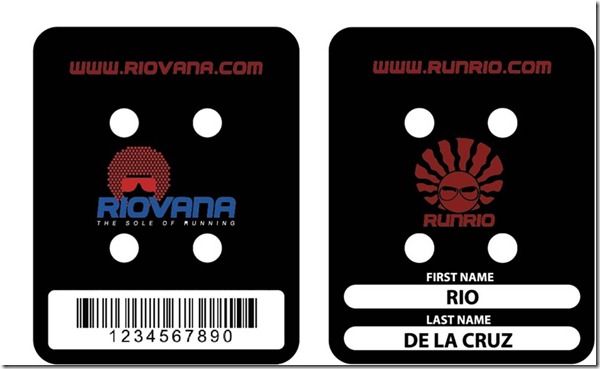 Run United 2 Finishers' Kit
An Ru2 sling bag for ALL finishers of the Run United 2 Trilogy!

Run United 2 21km Finisher's kit: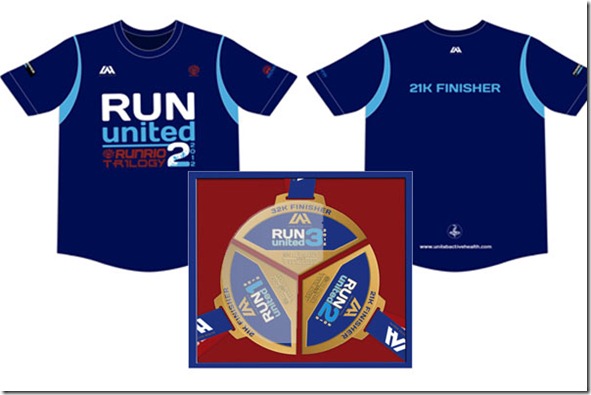 Race results will be available within three (3) days after the race in the following websites. www.runrio.com and www.unilabactivehealth.com
For questions, details and other information, feel free to contact the following:
•Globe – 0916 5709220
•Smart – 0929 7178164
•Landline – (632) 703-1736
Timing and Race Results: [email protected]
Other concerns and Feedback: [email protected]