Did you guys join the first leg of the Run United Trilogy this year? If you did then I'm sure you noticed a couple of changes and additions to the race, all done in hopes of making it an even better and bigger running event for all. Well, the challenge doesn't end there 'coz it's now time again for the 2nd leg of the trilogy! R U Ready?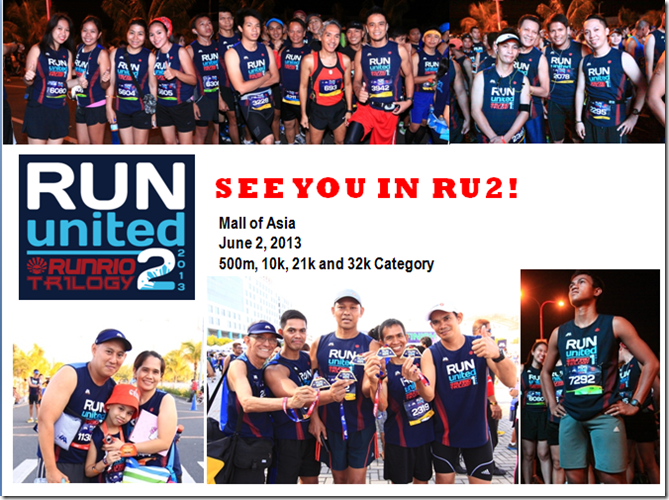 Photo taken from Unilab Active Health FB page
–
What: Run United Leg 2 2013
When: June 2, 2013 (Sunday)
Where: Mall of Asia
Run United 2 2013 Registration Details:
Race Categories: 500m, 10k, 21k, 32k

Run United 2 2013 Registration Sites:
Online Registration: April 1 to May 12, 2013
In-Store Registration: April 15 to May 19, 2013
RIOVANA
BGC –28th Street corner 9th Ave., Bonifacio Global City –Monday to Sunday from 12nn to 8pm
TOBY'S
SM Mall of Asia – Monday to Sunday, 12PM to 8PM

SM North – The Block – Monday to Sunday, 12PM to 8PM
Run United 2 2013 Gun Start Times

Run United 2 2013 Singlet Design and Finishers' Shirt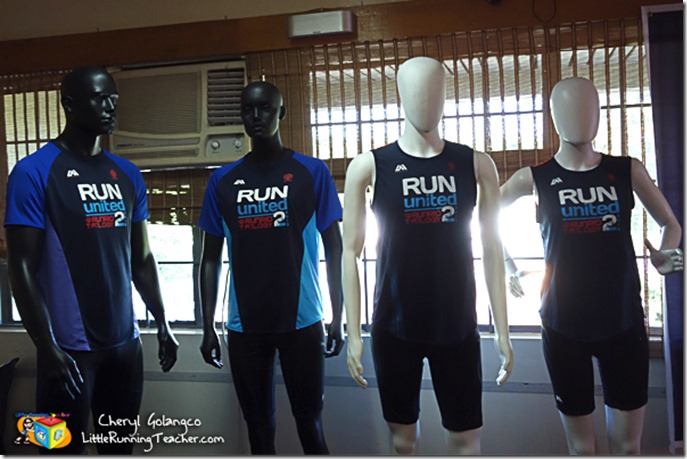 32k and 21k Finisher's Shirt on the left, and Singlet Designs on the right
–
Check out the cool designs at the back for finishers of the 32k and 21k categories!
–
RUN UNITED 500m Dash for Kids

Check out this special treat for the kids at the Run United 2 500m dash! Woot woot! Makes me wish I were a kid again.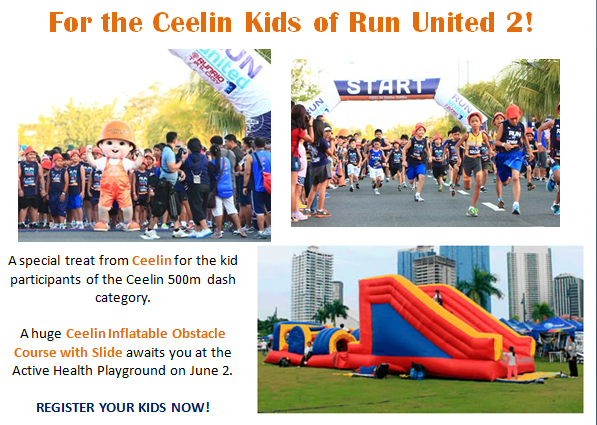 Run for Free!!

Want to run for free? Riovanna has an ongoing promo wherein runners get a free race kit if they purchase a single receipt worth P5.500 at any of the Riovanna stores! So now's the best time to buy those running shoes!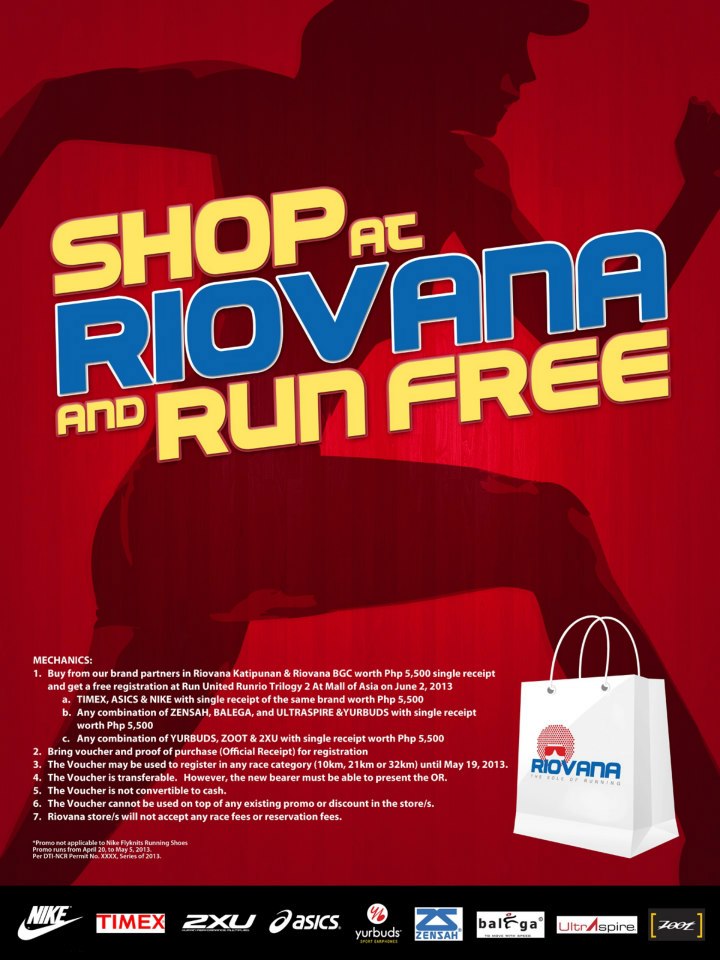 Run United 2: Mornings with Active Health Bloggers' Launch
Often, to launch the upcoming run, ULAH (Unilab Active Health) and RunRio would invite the bloggers over for an intimate dinner somewhere in the Fort area. This time however, we were invite for a morning run at UP prior to a breakfast launch at Chocolate Kiss. It was a good day to get some tips from Coach Rio himself!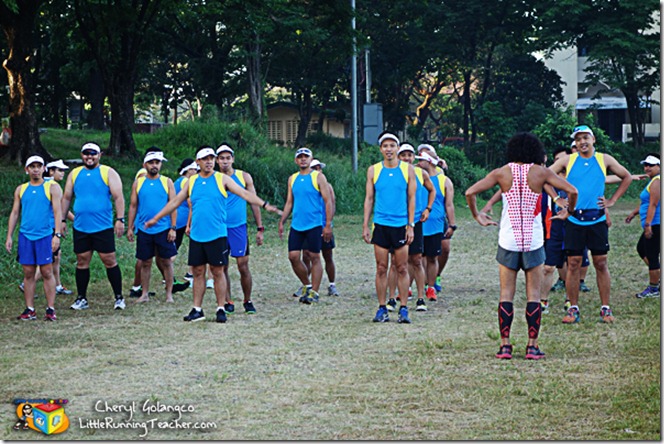 Running drills prior to the run itself! Ran 4.4 – 6.6km around UP

Coach Rio VS his wife, Nicole at the Enervon Stamina Challenge (post run)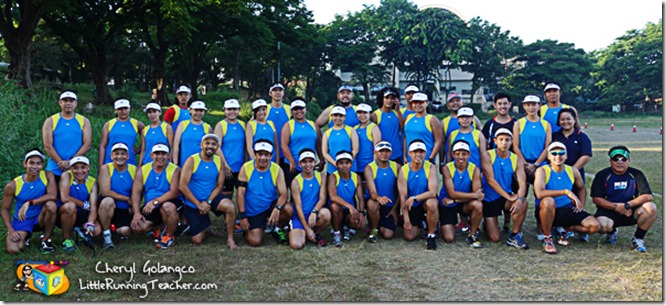 The bloggers' class picture with the RunRio and Unilab Active Health teams
See those cool singlets? Those will be part of Unilab Active Health's sportsline/clothingline. At the moment, these will only be sold during races.
Enervon HP and Enervon ION
And of course, the runners wouldn't be able to maintain our healthy bodies without the help of Enervon! Did you know that the more active you are, the higher your risks of getting respiratory infections? This is because that your immune system is weak right after a workout. Your body loses key nutrients and needs enough time to replenish. Enervon HP and Enervon ION help give your body the needed nutrients and minerals to make sure you stay in your best shape all the time!

Enervon HP for quick recovery and Enervon ION for stamina
See you there!
So, are you ready to turn the notch a little higher and go for a 32k?
A lot of people have also been asking about Mornings with Active Health and wish for it to be an event open for all, what are your thoughts? Do share!
For more information and updates
visit www.unilabactivehealth.com