The Run United Series started way back in 2010. Back then, Unilab was only planning to have one run. However, because of its huge success, they continued on to a series which led to the now famous Run United Philippine Marathon!
This year, people got so excited that slots run out after only a few weeks of opening registration. I actually ran out of slots myself as it took me too long to decide whether I wanted to go for a full marathon or another half marathon. The Run United Philippine Marathon (RUPM) is even more in demand than its inaugural run last year. Only slots for Ceelin 500m dash are available, the rest are full.
"Demand for this race is really high. The half and full marathon slots (21km and 42km) got full five and three weeks, respectively, before race date (Oct. 6). Most of our participants belong to the "progressive set" – runners who have been continuously challenging themselves with longer distances or better PR," said Alex Panlilio, Head of Unilab Active Health (ULAH).
What to Look Forward to at RUPM:
1. The launch of the new Unilab Active Health Sports Gel
I have yet to try the sports gel in an actual run myself, but I have tasted a spoonful and it was delicious! Try it out yourself at the Run United Philippine Marathon 2013.
2. 42k Runners Will Be Superstars
Last year, 42k runners were surprised with a red carpet finish and cowbells to congratulate their triumph. This year, Run United has something even bigger for the 42k runners!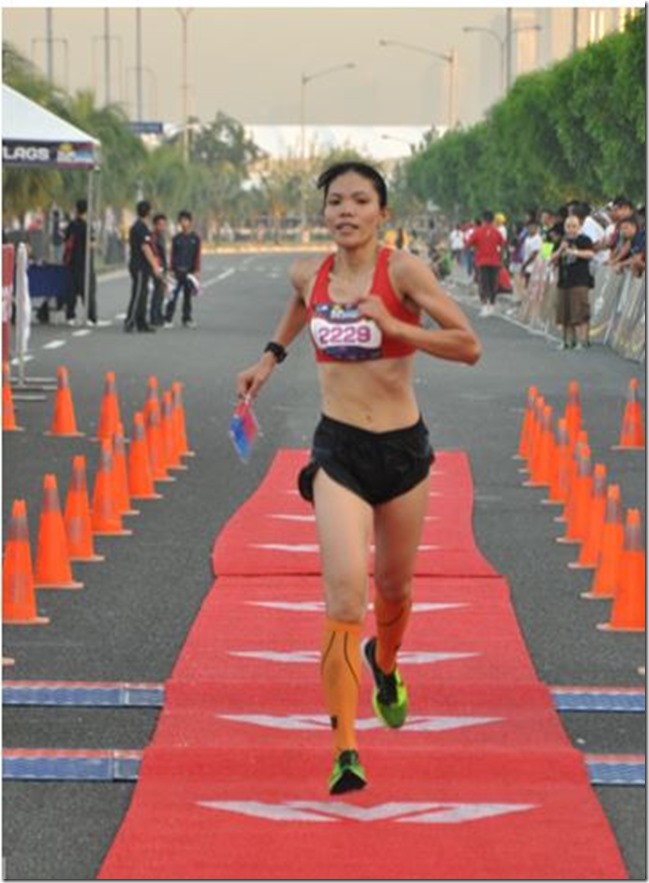 This year, 42k runners will not only get that red carpet finish, but Run United will make sure the runners feel bigger than superstars! Instead of finishing the race with the usual start/finish arc, 42k runners will finish their race behind the main stage. All 42km finishers will be given an ice cold glass of Enervon HP Recovery Drink, a grooming station complete with staff will be on standby to make sure that they will look their best in the photo-ops at the finish line.
*Apologies for not having a clearer photo of this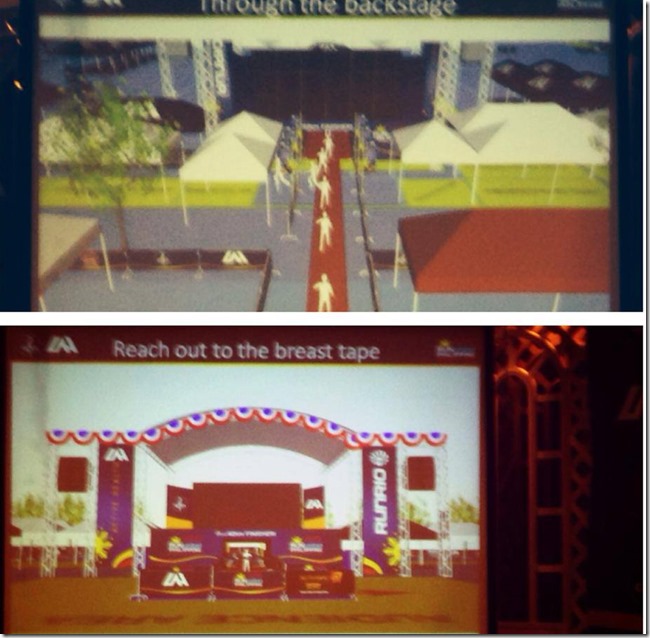 So while the band plays on stage, the 42k finishers go through the bottom of the stage for their superstar moment! Wooot woot!
3. Commemorative RUPM Slippers
After all the picture-taking and finish-line moments, runners can start their rest and recovery routines by attending a post-race talk and stretching at the Enervon Activ Marathoners' Lounge where they will get limited edition RUPM commemorative slippers. The University of Santo Tomas College of Rehabilitation Sciences will provide physical therapy and stretching services inside the Active Health Village.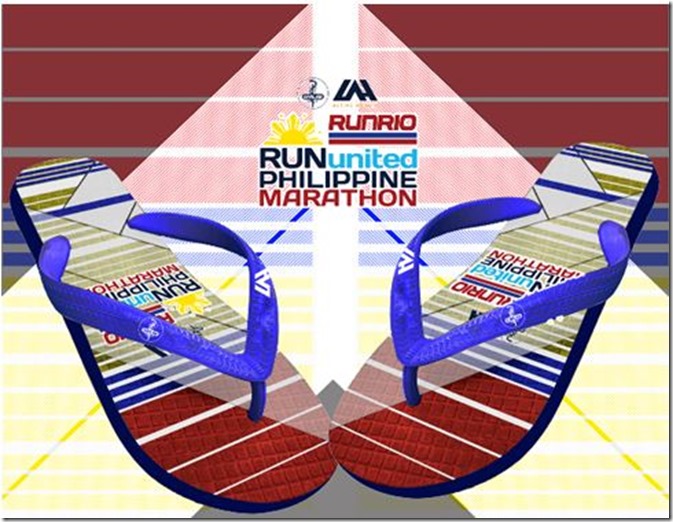 All categories except for 42km will have start and finish line at the SM Mall of Asia; the 42km category will start at Bonifacio Global City and finish at SM Mall of Asia. Gun starts are as follows: 500m dash at 7:00AM; 10K at 5:30AM; 21K at 4:00AM; and 42K at 3:00AM
According to RunRio's Rio Dela Cruz, "We have been offering the 42K category for only two years and we are happy that we have established a good reputation. RUPM has its own following now. It has become the last big run race for most runners for the year. We are looking forward to celebrating yet another successful running year with our loyal participants."
RunRio will hold a special awards' night for participants who registered and finished the 21km category in Run United 1, 32km category in Run United 2 as well as the 42km category in RUPM. Awards will be given to the top three overall winners (women and men) in all distance categories.
Besides gifts and certificates from Unilab and other sponsors, the top three male and female RUPM winners will also receive cash prizes: for 10km winners, (P4,000/P5,000/P6,000) and for 21km winners (P6,500/P7,500/8,500). There will be two categories for the 42km categories, Filipinos and Non-Filipinos. The top three winners in each category will get P25,000/P18,000/P12,000 respectively.
RUPM participants and their companions can avail of activities, games, free product samples in various sponsors' booths at the Unilab Active Health Village. Alaxan FR PBA Legends will also be around for photo-ops. Entertainment will be provided by True Faith and Evedancel of Sugarfree.
Two more events are up ahead in ULAH's active calendar—Tri United 3 and the Enervon Activ 226 Bohol Triathlon. Registration for both is still ongoing.
Tri United 3 Elite and Age Group Championship in Subic will feature standard distance (1.5km swim, 40km bike, 10km run) for elite and age-groupers triathletes. It will also accommodate teen triathletes with age categories 15-16 and 17-19 years old.
Enervon Activ 226 Bohol Triathlon, sponsored by Enervon Activ, organized by Bikeking, is slated for December 7, 2013. The 3.8km Swim – 180km Bike – 42km Run triathlon will be held in Anda, Bohol.
For more race information and results, interested parties may visit ULAH's official website at unilabactivehealth.com as well as it Facebook and Twitter accounts.