I'm sure most of you have already seen sand bottles whenever you go to the beach or just randomly displayed in houses or restaurants. I've been very fond of these since I was young and have always been curious how they were made. As I grew older, I also slowly realized how it wasn't so difficult to make after all.
–
Now that I knew how to make it, it was time to let the kiddos try it out! The thing is, I didn't have enough sand! The sand I had was already used up! I have yet to go for another beach outing to collect more sand. So what are alternatives to sand? Why, salt of course!
–
What you will need: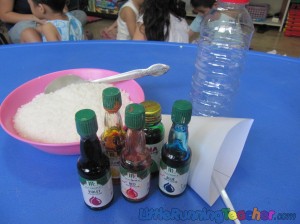 Transparent plastic bottle (Make sure it isn't too big or you'll ran out of salt/sand)
Small clear plastic or Ziploc bag
Rock salt
Food coloring
Plastic/disposable spoon
Funnel (optional)
–
–

What to do:
Step 1: Take the rock salt and put a couple of spoonfuls into the clear plastic. (Make several of this)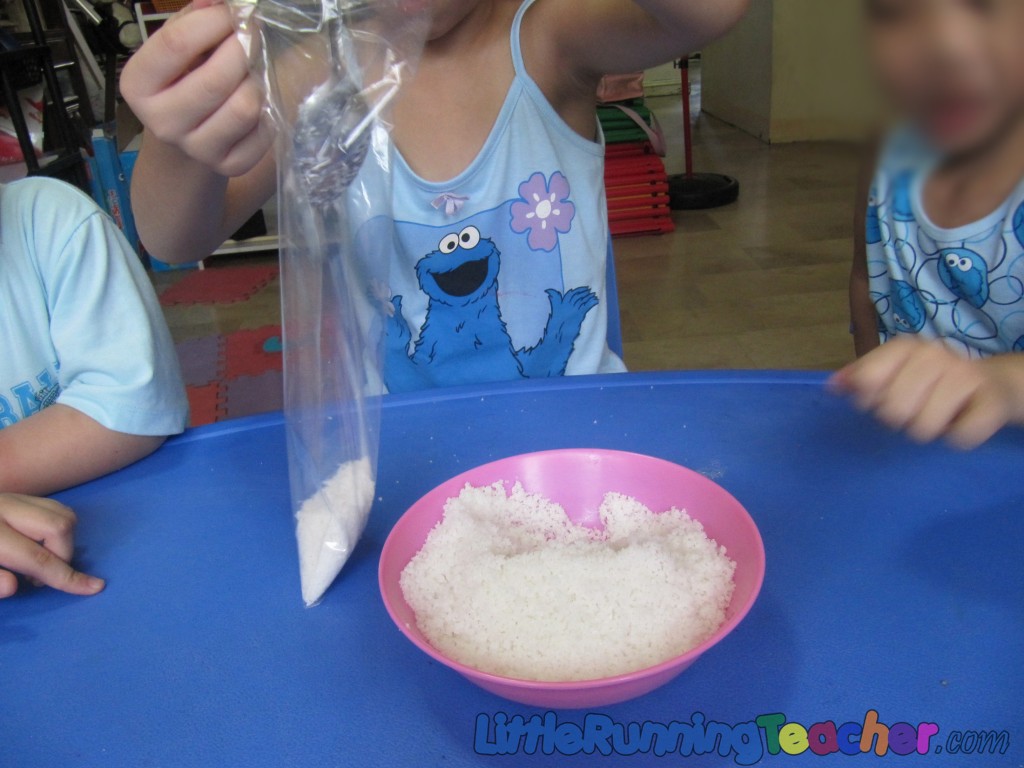 –
Step 2: Add different food coloring per plastic to give color to the salt and start mixing it with your hands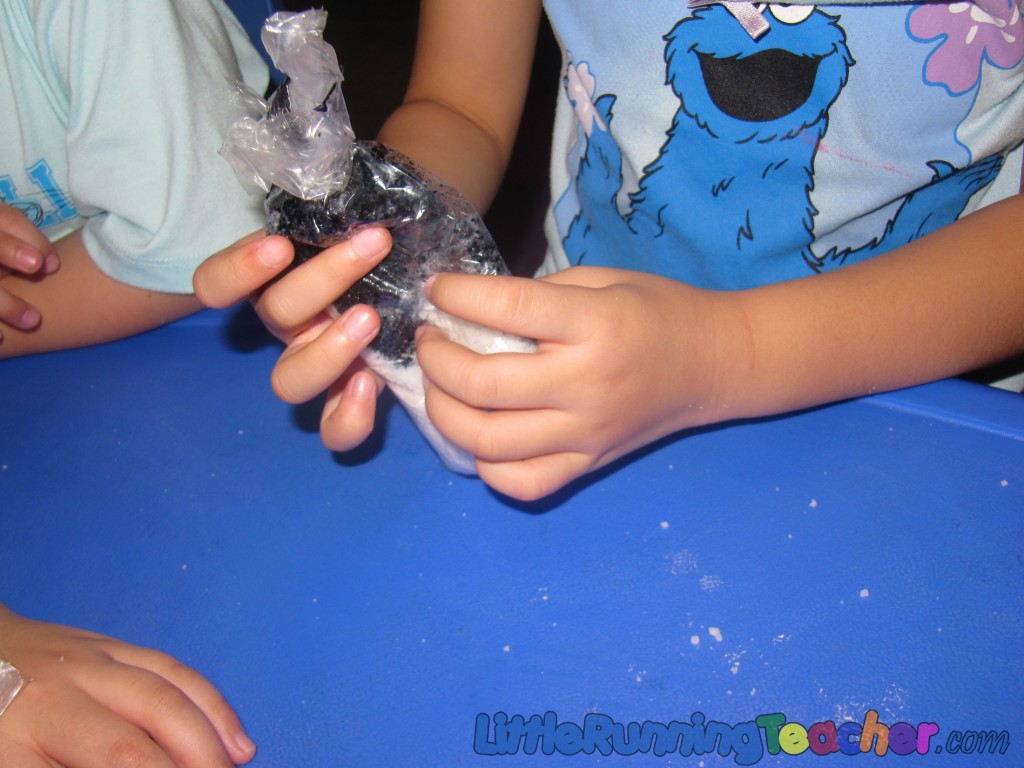 –
Step 3: Take the colored salt and start layering it in the bottle.
–
We made a paper funnel but the kids eventually preferred to just directly put the salt in.
–

Step 4: Display the salt bottles and make your home a little bit more colorful! You can even give them as gifts!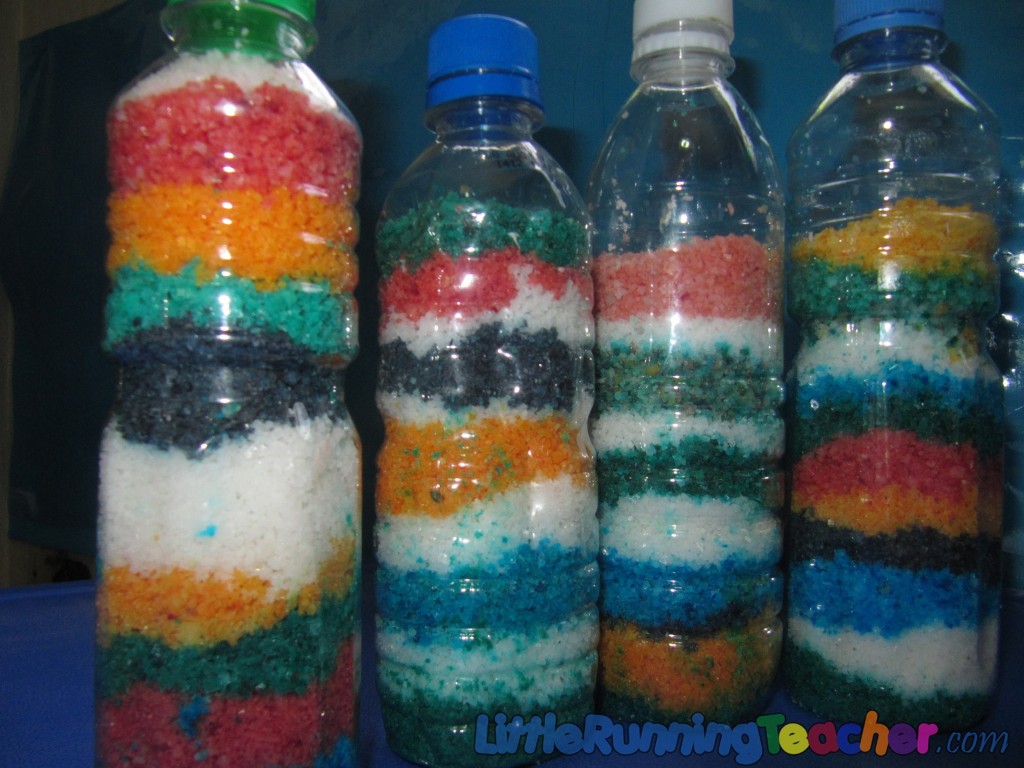 ***********************************************************************
Other "Sandy" Activities
Other Summer Activities: