If you're into running, then I'm sure you've heard of Nike's upcoming race dubbed, "Nike We Run Manila". It's the perfect way to end the year, especially with the very cool singlet and finisher's shirt!
Well, because I love you all so much, and the guys from Nike/ Ogilvy Public Relations think you guys deserve a little something… we've decided to raffle off 3 RACE KITS for NIKE WE RUN MANILA! Woot woot! Isn't that exciting?
The mechanics are really simple so I hope you could all join!
Contest Mechanics:
Post a photo of yourself running on any social networking site and copy the link. (Make sure it's public so I can view it!)

Comment on this blog post with the link of your photo and the answer to this question: "What inspires you to run?"

Include your NAME, GENDER, AGE and EMAIL ADDRESS on the comment




Sample:


Cheryl Golangco, Female, 26, [email protected]
Photo: https://www.facebook.com/photo.php?fbid=485606051460489&set=t.100001042593183&type=3&theater
I love to run because…. (insert answer here)
DEADLINE for submission of entries will be on November 14, Wednesday at 12midnight.

Winners will be picked by representatives from Ogilvy Public Relations so make sure you submit awesome entries to get that race kit!

P.S. Don't forget to like Nike Running PH and Little Running Teacher on Facebook as well as follow us on twitter, @NikePH and @Cherylgolangco for updates on the winners!
Winners will be announced on the Little Running Teacher Facebook page on Nov. 15, 2012, Thursday at around 12noon to make sure you guys can still register in case you don't win. :)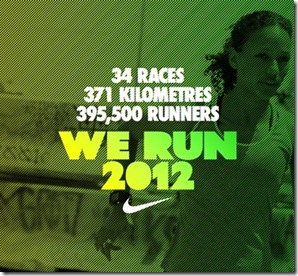 For more details on Nike We Run Manila, check it out HERE