The usual unisex runs have about 3,000 – 15,000 runners, so when I was told that over 8,000 women participated in the recently concluded Nike All Women's 10k Run… my jaw dropped!
What?! More than 8,000 runners participated?!…and these were all women?! WOW!! Just wow! I didn't realize how many women were slowly getting into running and how women are definitely taking over. It makes me feel proud that more and more women are looking at a healthier lifestyle and pushing themselves to be #betterforit.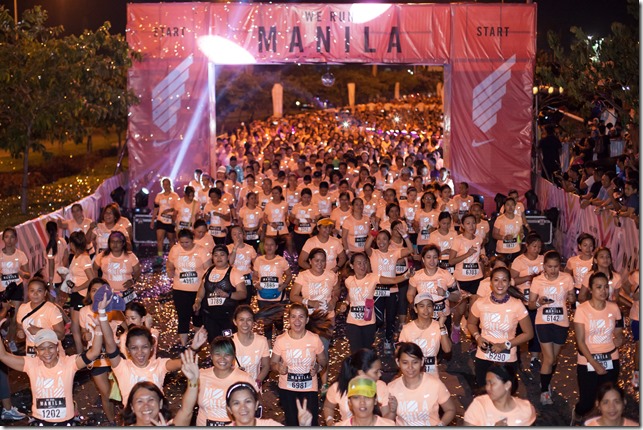 It was a really humid day in Alabang. As night started to fall, more and more women were arriving in Filinvest, and it started getting really crowded. Soon after, the rain started to pour and you could see the women were slowly getting irritable and somewhat sleepy. But before we knew it, the countdown begun! With a few minutes left to gun start, the area was suddenly bursting with loud music and the skies filled with fireworks! Everyone forgot about their stress and tired selves as their excitement grew.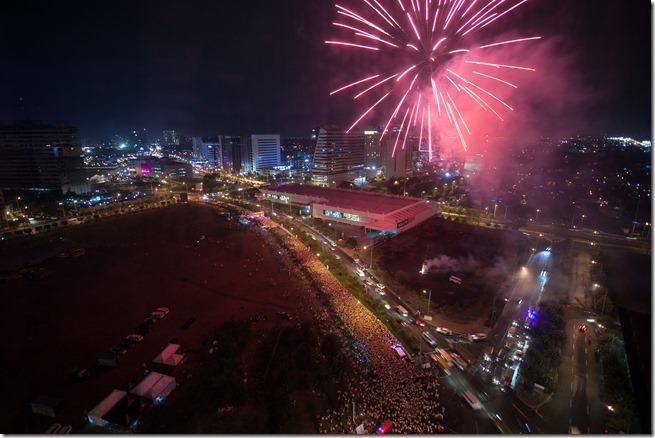 Prior to the gun start, we were told how the route RunRio prepared was tough and challenging… filled with uphill and downhill slopes! The idea scared me as I was suffering from a minor knee injury. As we sped off into the night, I couldn't help but just smile as I watched the women around me (including my friends, 2 of whom ran for the first time), conquering their own fears, their own battles and finishing this run for themselves.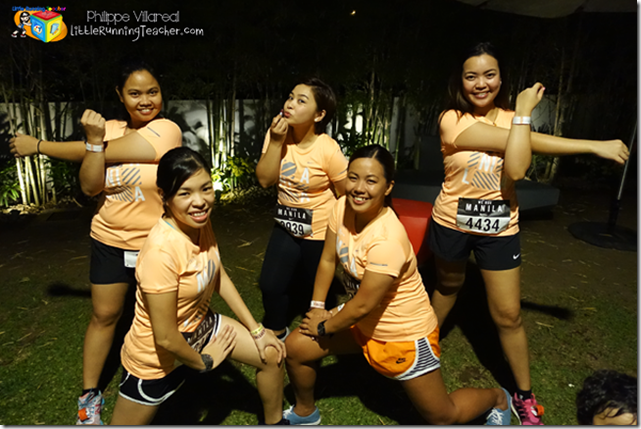 Every aspect of the race encouraged the women to be #betterforit, pushing thousands of Filipinas to take on new challenges and commit to become better versions of them.  The route went through the residential areas and  featured hills which the women conquered together. The race village was located inside a multi-level carpark, which I found to be really cool and organized. Each floor had its own special surprise – 1st floor was for the finisher's shirt claiming, 2nd floor baggage counter, 3rd floor was the Nike Training Club (NTC) stations, and 4th floor was what I call the party floor!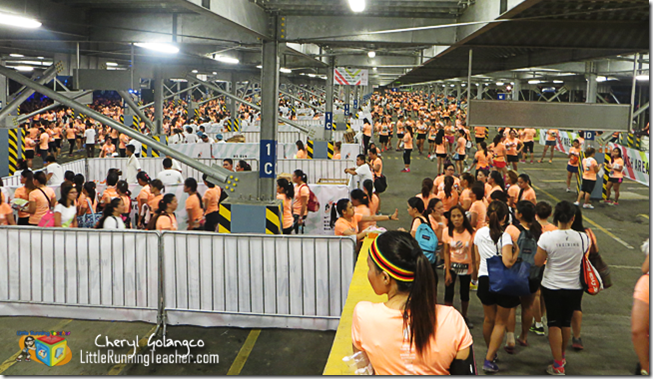 First floor – finisher's shirt claiming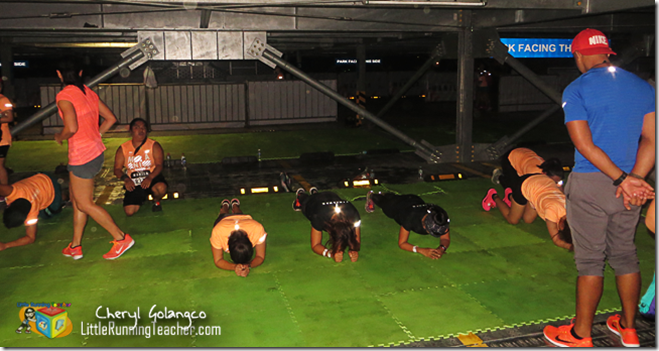 The NTC training club challenged women to be #betterforit through a variety of workouts such as squats, plants and push-ups to earn rewards
The 4th floor or the sky lounge was what I'd call the party floor. DJ Jess Milner, a fast-rising female DJ in the music scene in Manila, was on the decks to add to the high energy levels. There was a station were women could get their hair braided, and mini finisher's arcs for the ladies to have their photos taken.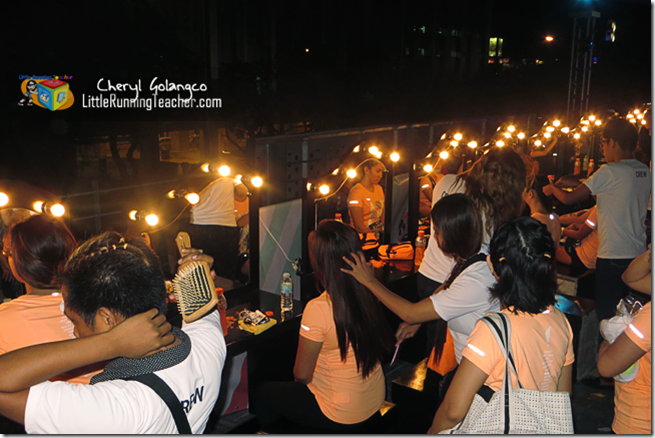 House of Braid made the women feel even prettier after their 10k run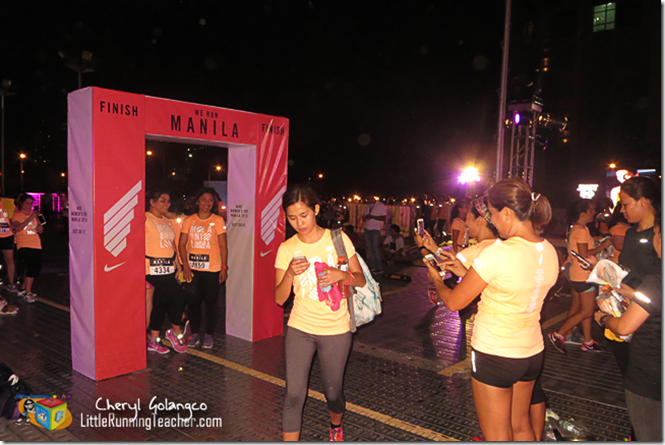 Mini arc perfect for photos
And lastly was the huge Nike Dome at the center of the events ground. Inside, the ladies can lie down and rest while watching some short inspiring videos and hear different #betterforit commitments from Nike Women around the world.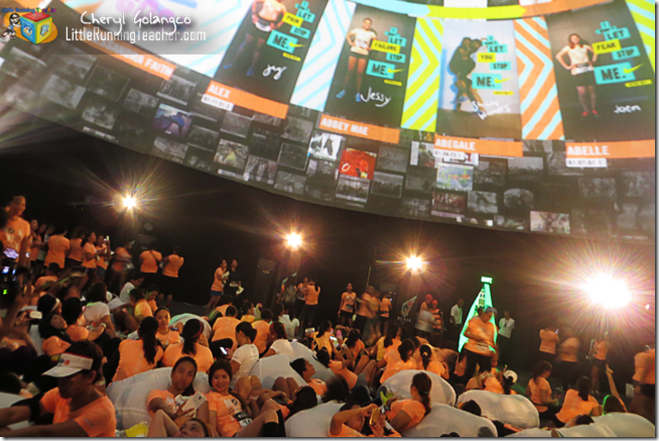 "Women across the globe are embracing the fitness and sport lifestyle, and this is even more evident in the Philippines. We are here to empower them through services, product innovation, athlete inspiration and motivating them to be the better version of themselves," says Patrick Reyes, County Marketing Manager for Nike Philippines. "Whether it was her first 10k race, or a moment to achieve her personal best, Nike is here to inspire, connect and enable women to be #betterforit." Nike enabled women to train for the race through Nike+ Run Club sessions every Saturday, weekly N+TC classes, and free sessions with partner gyms which included Onelife Studio Makati, High Intensity Interval Training Philippines, 360o Fitness Club, Striking MNL, Plana Forma, and Elorde Boxing Gym.
As part of the training journey, participants took part in N+TC Live on 25 April in Valkyrie, Manila's largest nightclub.  Led by NTC Trainer Sheena Vera Cruz, N+TC Live took over 200 participants through a high-energy NTC workout. Apart from the activities, the women trained with the global community on Nike+, through the Nike+ Running app and Nike+ Training Club app which provided customized training programs designed by coaches.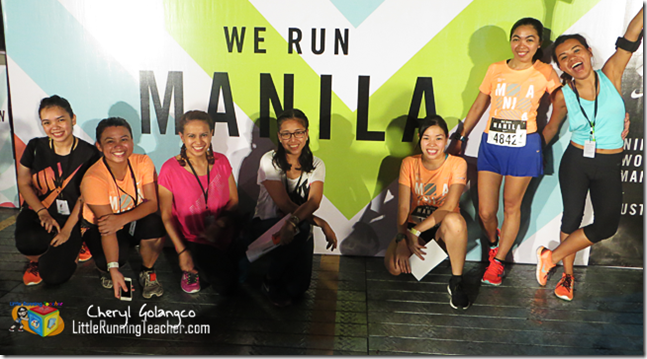 Me and Queenie (Takbo.ph) with the EON team
Nike Women's 10k Manila is part of the global Nike Women's Event Series, with more than 200,000 across 25 cities participating in the events. Designed to power women to be better through sport, the series includes the Nike Women's Race Series, with runs ranging from 5k to half marathon, and the N+TC Tour, a five-hour training challenge hosted by elite athletes and master trainers.
After this, I will continue to live a fit and healthy lifestyle. To all the ladies out there, this isn't the end of your journey, it is merely the beginning. You got a training shirt upon completion of the 10k race, now it's time to use it and train to be even better and stronger!
Nike.com released the rank based on Gun Time, you can view that here. However, wanting to know my rank based on my chip time, I decided to arrange it myself. You can download those results HERE.