Last May 15, 2016 marked the culmination of the Nike Women Victory Tour in Manila. The streets of Pasay were colored orange as more than 4,000 Filipinas runners conquered the 21km run with their buddies. In the spirit of Nike Women Victory Tour, runners committed to be #BetterForIt from the time of registering for the race last January 2016 through a series of short runs and training sessions hosted by Nike in BGC.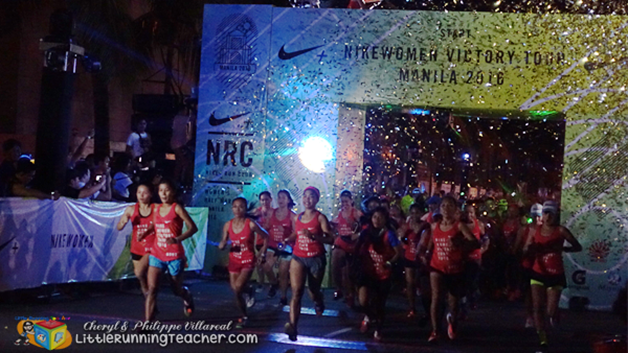 During the run, runners were also able to pick from a variety of pacers to help them finish strong. One of the pacers present that day to support all the beautiful ladies was no other than DingDong Dantes! I'm pretty sure he inspired several women to run faster as they try to grab a selfie with him! (haha)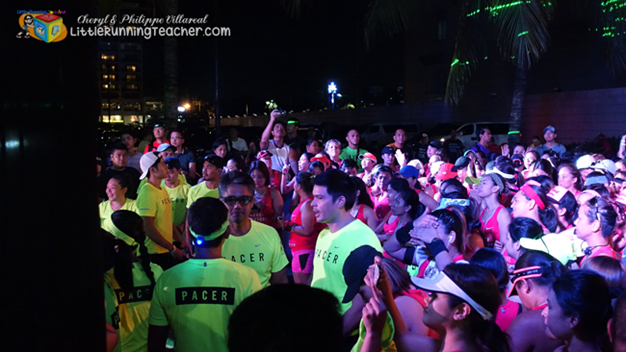 Nike Manila Run: A Runner's Story:
I personally was unable to run as I still have a mild injury preventing me from going further than 10k, however, my dear buddy Patricia Juat did push through. This was her first ever 21k so I thought I'd ask her how it was. This was what she had to say:
"The Nike All Women's Half Marathon was my first shot at a 21k. Having experienced traversing distances only as far as 5k, I was quite anxious about (surviving) this one. However, with the help of the NRC app, I was able to train myself ready for race day. Under the "coach" feature, a weekly plan was laid out for me to follow, and it was a great motivator. Not to mention Nike's regular NTC workouts that really got everyone suited up for the big day. Safe to say, Nike's pre-race activities were fun, engaging and executed well.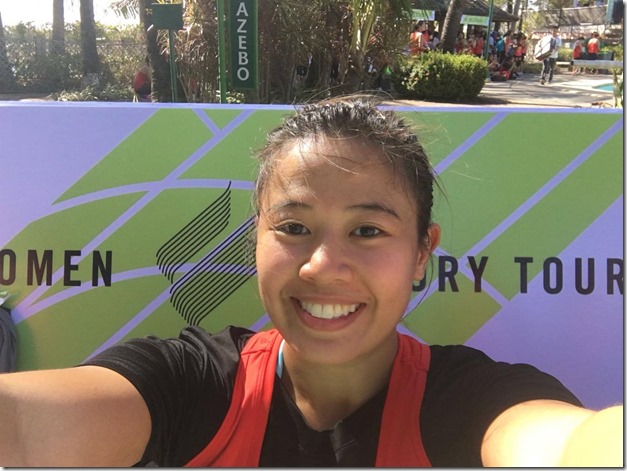 "Race day came and spirits were high with around 4000 women gathering together. It was a smooth but mentally challenging course, having to go through inclined portions, under the heat nonetheless. There were some setbacks as well like the trash (cups, sponges and gels everywhere), lack of shuttles going back to Manila from Cavite and the traffic (cars and people) at Island Cove. Regardless, it was an experience I will always remember and use to push me to try another 21k (or maybe a 42k in the future)"
Congratulations Pat! …and to all other runners that day!
Nike Manila Run: The Perfect Cool Down at Island Cove
Last Sunday's run began at Blue Bay Walk in Macapagal, but what made it even more exciting was that instead of having the usual "turn around" route, runners got to experience running all the way to Cavite, in the beautiful Island Cove resort. The resort served as a race village for the runners where the ladies were able to relax and recuperate from the run with an array of services from massages, stretch-downs by professional therapists and trainers.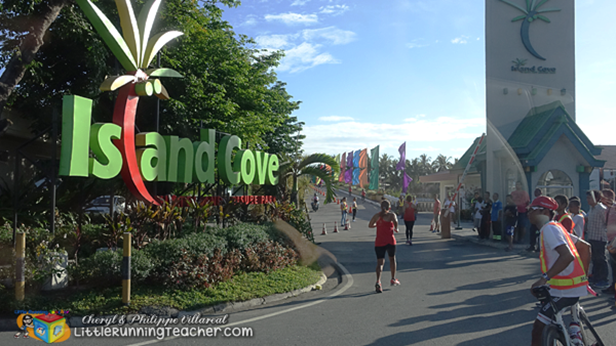 Entering Island Cove in Cavite, few more meters to go!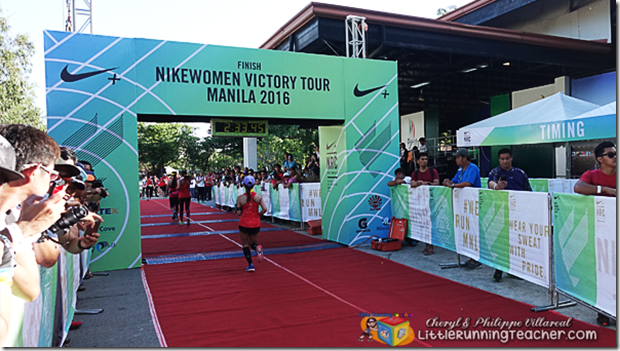 The finish line in Island Cove!
Runners could also re-fuel with healthy energy food and cool down by the pool. In celebration of their achievement, runners could compose personal notes to their race buddies. Nike + users who accumulated more than 250 kilometers on their Nike+Running app also received special access to post-race analysis with N+RC coaches and shoe cleaning services.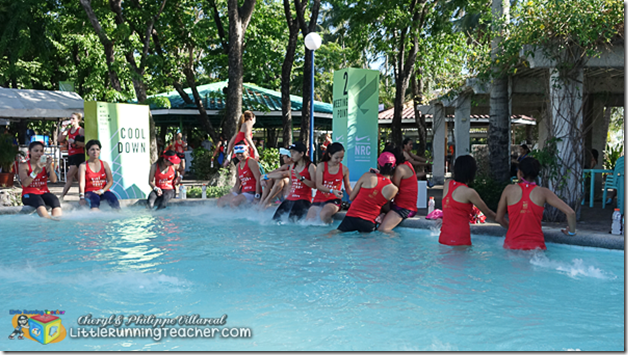 The ladies cool down in a small pool while others go swimming in the bigger pools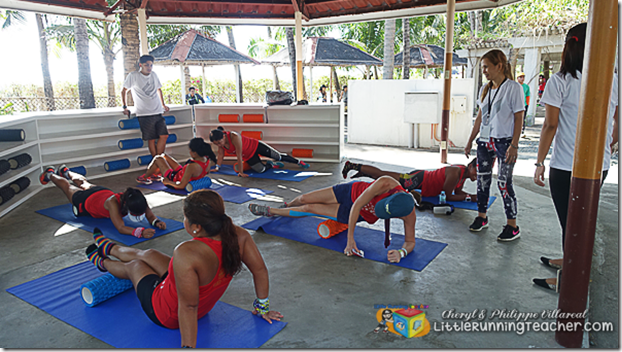 The Nike  Women relax their tired muscles with foam rollers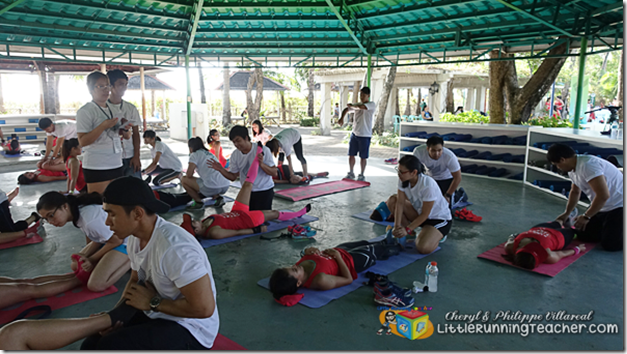 Others opted to get a free massage and stretching exercises
Those who participated in the Nike Training Sessions also got additional perks before and after the race including a free SHOE CLEANING service and BEAUTY MAKEOVER. Nice one Nike!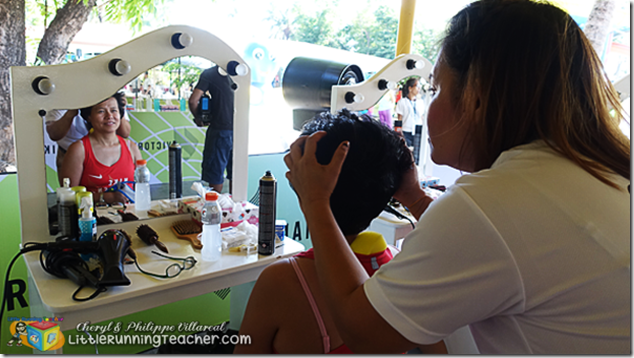 "Every aspect of the race since the registration through the training journey, encouraged women to be #Betterforit and today, we saw how they went the extra mile to become better versions of themselves" says Patrick Reyes, Country Marketing Manager for Nike Philippines. "As we continue to enable women to achieve their personal bests with Nike innovations and services, we hope that our runners today recommit themselves to be on this journey to be #BetterForIt in every facet of their lives."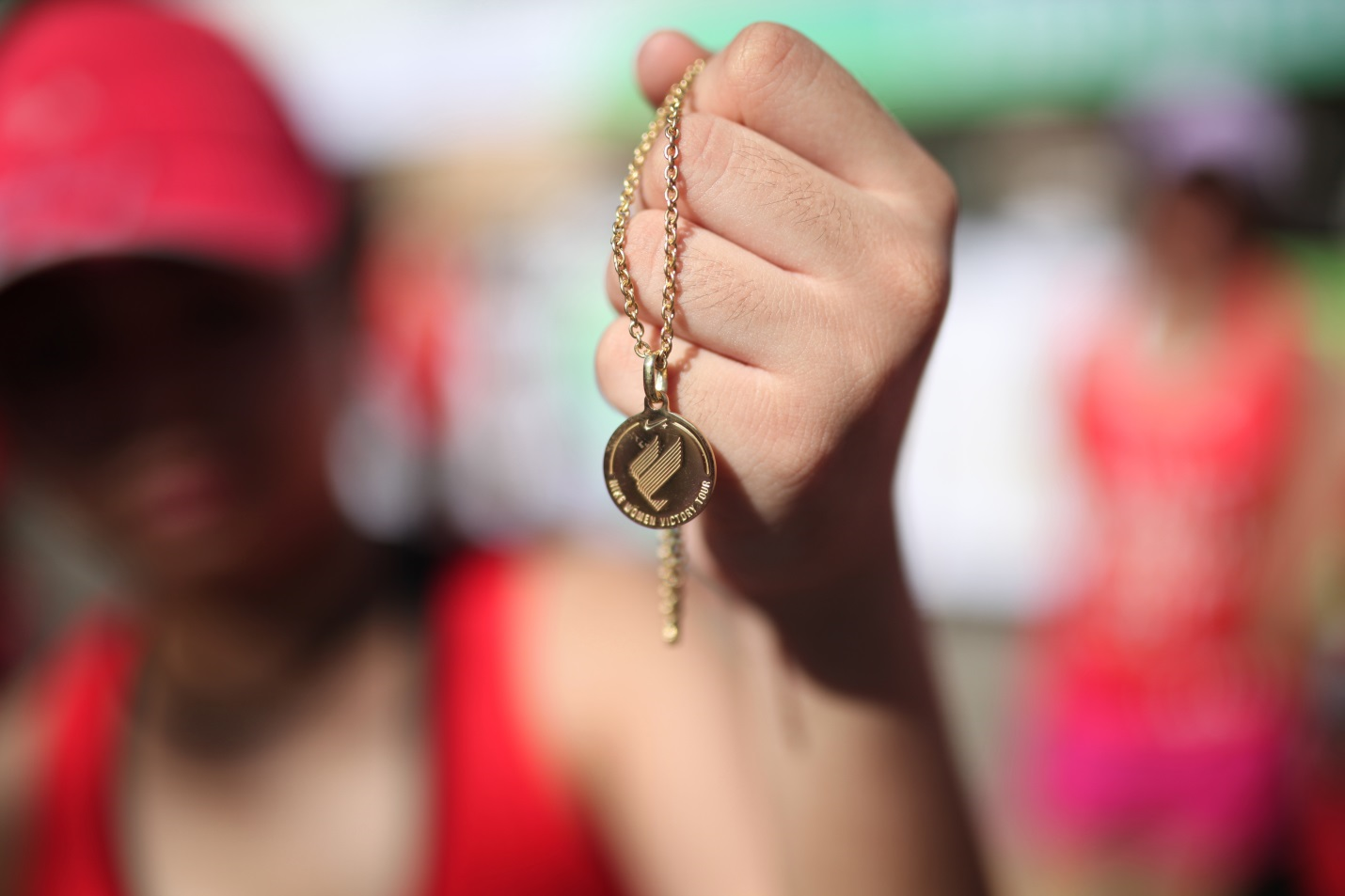 All finishers received this beautiful Nike pendant to remind them of their journey
Runners were enabled from the beginning to start their training with the Nike+ Run Club 12 week training program, a physical training journey through the Nike+ Running app and the Nike+ Running Club sessions held twice weekly. The training program helped race participants maximize their efforts on race day through a variety of training that included Speed, Endurance, Recovery and also Nike+ Training Club (N+TC) workouts.
The NRC Women's Half Marathon Manila is part of the largest global women's event series, the NikeWomen Victory Tour, which will see female athletes around the world challenge themselves and experience the power of the global fitness community through a series of one-of-a-kind running and training events.
–
–
For updates on other runs or to just keep in touch
visit http://www.facebook.com/littlerunningteacherpage
twitter.com/cherylgolangco
instagram: @cherylgolangco