After 3 years of joining fun runs and running in the 5km category for more than 20 times, and only twice running in the 10km category, I finally decided it was time to move forward! I've had so much fun joining fun runs and my goal progressed from just wanting to finish a race to beating my personal record of 30min for 5km. For the past 3 years, I've only had time to run during Sunday fun runs and had no training whatsoever. This summer, I wanted that to change. So, with the help of my friend Ivica, we decided to run at the Fort after work. And much to our luck, Francis Razon and the rest of the Eat.Pray.Run. team joined us on our 2nd day. To make it even better, we ran 10km! Ivica's first 10km and my first time to run that much for a long distance.
–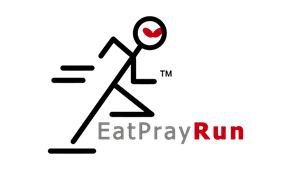 Before I go on babbling about our experience, have you heard of EatPrayRun? Several people have asked me if this was my running group. No, it isn't a running group..well at least not yet. I'm keeping my fingers crossed that it will soon be. Who's in? (haha) Seriously though, EatPrayRun is a running gear to most… but to me, I feel it's SO MUCH MORE than just a running gear. If you want to know more about EatPrayRun., you might want to check out my previous blog here: /make-dreams-come-true-with-eat-pray-run/
–
Anyway, I haven't had the chance yet to ask Francis Razon (the owner) more about his concept because he keeps talking about future plans for EatPrayRun and we get so caught up talking about it that I keep forgetting to ask him where it all started. So let me tell you what I do know.. not based on an edited interview or memorized scripts but based on my experience hanging out with them.. based on things unsaid, but perfectly done.
–

–
Where did the concept come from? Well, he once answered it all came from his head. But I'd have to disagree. Thinking about an idea like this is remarkable! To decide to work hard in order to make people happy and make wishes come true, to start something that not only makes the shirt owner happy but makes an unexpected recipient happy too, to not only sell a shirt but to teach friendship and empathy, to begin a business not to earn money but to reach out and touch someone… this didn't all come from his head. It came from a big heart. Special mention as well to his team, especially Kuya Glenn. Working together surely brings out wonders! So if you haven't grabbed your shirt and made your wishes… then visit their shop or message them on facebook now. As Raul of A Runner's Circle told me,"It's more than just a shirt, it's a foundation!" The concept has inspired and still continues to inspire me. I hope you all feel the same way too! :)

–
Our 10km run was fun! Not only were we all able to challenge ourselves with Francis' guidance, but we got to know each other a little more and even shared a few jokes while running. Special thanks as well to Kuya Glenn for taking photos while we were on the run! It was really tiring, but also very fulfilling! I've joined 10km runs in the past, but I'd usually walk it out after a while. I'd get tired easily and just aim to finish the run. Today, I experienced running almost the entire time! A first for me! I was also proud to see my friend, Ivica Say just running beside me the entire time! She just started running this year but has been a swimmer since I can recall! Her endurance is amazing and I'm glad to have her as a running buddy.  What makes running together fun is that you both push yourself to take one more step each time the other wants to give up. Running with Ivica, Francis and the rest of the EPR team sure was encouraging. Till our next run! 21km, here I come!!!