Around 2 weeks ago, I was invited to visit a school located in what used to be the famous SMOKEY MOUNTAINS of Tondo. The term does not refer to a beautiful landscape as that depicted in other countries, instead, the name was given because of the smoking mountains of garbage found in the area. This place has recently been rehabilitated and is hopefully on its way to becoming a more livable place for people.
–
I was hesitant at first, given its location, but I was also very curious to see what all the fuss was about with this CONTAINER-VAN school.
–
Upon arriving in Balut, Tondo… the first things I noticed were the surrounding and the smell. The area was full of trucks! Some old and out of use, while others still working. On the street and sidewalks were lots and lots of garbage of various kinds! There were candy wrappers, plastics, bottles, animal feces and even DEAD animals. It was not a pretty site. A few more steps forward and I saw a humungous rat! It was as big as a 1 month old kitten… probably even bigger!! Freaked me out a bit!
–
After realizing that I've had enough, I entered the school as the ceremony begun.
–
I arrived just in time for the grade 6 pupils to do their sing/dance presentation. It was a good presentation to say the least, it really felt as if they were singing and dancing from their hearts. I could feel how much they appreciated the opportunity given to them… not just to sing and dance in front of the crowd, but the chance to be educated… the chance to have a life… the chance to turn their lives around and make a difference.  And that itself left me speechless.
…and Lord we want to thank you for the works You've done in our lives…
–
So what makes PCF so special anyway?
Well… the main reason is that they used CONTAINER VANS to build their classrooms, but there's a lot more than just that…
–
The poverty rate here in the Philippines has gone WAY up. And the TONDO area is one area FULL of less privileged families. It used to be home of the SMOKEY MOUNTAINS, a dump site with a mountain load of garbage piled on top of each other. Way on top are homes made out of plastics and card boards to around 7,000 families. This area has slowly been rehabilitated and I was glad to see the mountain of garbage gone. However, there is still evidence of it.
–
PCF stands for the Philippine Christian Foundation. It started as a small fund raising charity as a response to the grim poverty the children and families living in the dump sites and cemeteries were facing. PCF began its work in Navotas cemetery, Manila by funding a small day care center. Its founder, Jane Walker, hoped that through her efforts, she could make at least a small difference in these people's lives.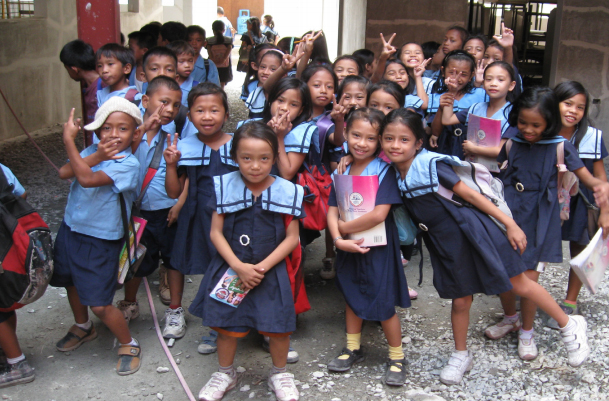 –
"Children from the poorest families in the community are selected to be students of the PCF Schools. As students, they learn reading, writing and comprehension skills in both Filipino and English. Lessons are carefully planned before the start of every school year to make sure that the students acquire mental, spiritual, emotional and social growth making them well-rounded individuals. After school activities such as ballet, soccer and taekwondo trainings, as well as book, music and photography clubs encourage the students to pursue their interests and hone their talents. The innovative Food for School program which rewards students with a weekly food parcel for their daily participation has given the PCF Schools a near perfect attendance in the past school years. "
"PCF also offers 26 college scholarships to promising individuals from the dump site communities with the hope that these scholars become future employees of the organization or other companies in the country. Currently, all PCF scholars volunteer with PCF, sharing their knowledge and skills for the improvement of the lives of the  children and families."
"Today, The Philippine Christian Foundation is uplifting and improving the lives of thousands of children and families in Tondo, Navotas and Baguio with its programs that are geared towards the holistic growth of its beneficiaries. Last year, at least 800 children were educated and given daily meals by PCF. Over 5,000 individuals from the community were served by the organization's on site clinics through consultation, prescription, and referrals. 80 adults from the community were employed and given regular incomes, and over 4,000 families were given relief, grief and shelter assistance."
–
As founder Jane Walker gave her speech, she shared how depressing this place was before they decided to do something about it. Children as young as 5 were digging through the rubbish in hopes of finding something that could be of use to them. They were literally playing in the dumps. "If they don't work, they don't eat…and if they don't eat, they don't work." That's just how it was around here.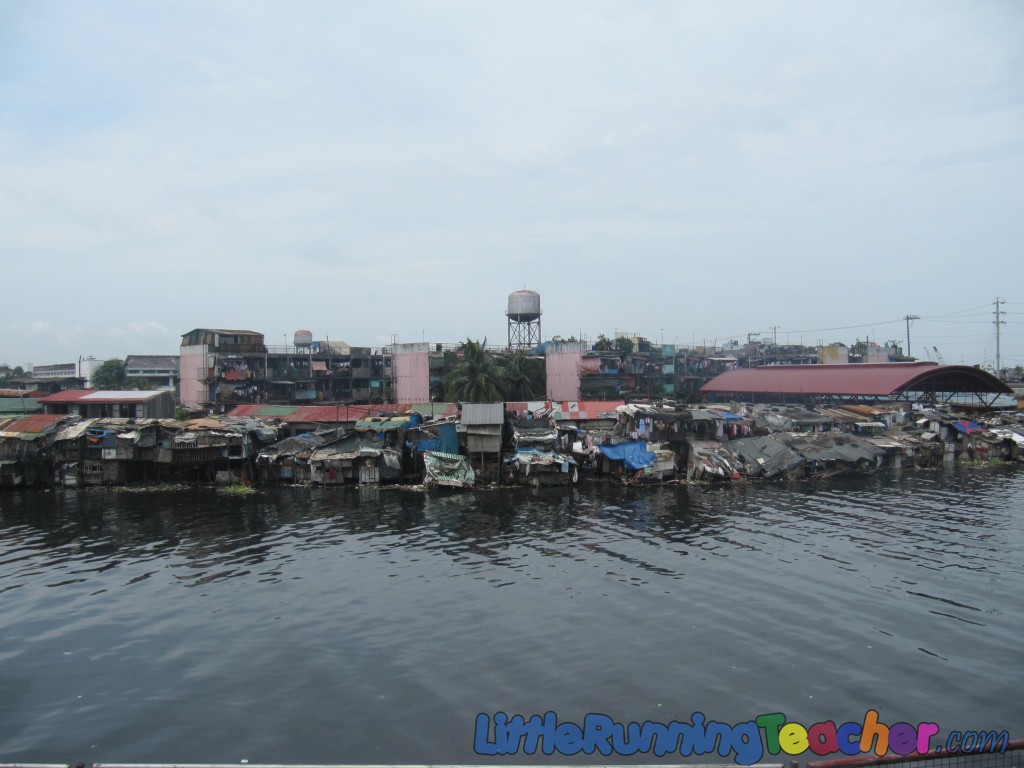 –
This is the scene just OUTSIDE the school. Hundreds of homes built with old wood and cardboards. Kids and teenagers swimming around in the garbage-filled river.
–
But soon, they decided to build a school… and being LOW on funds. They made use of OLD CONTAINER VANS.
–
Can you believe that these….
–
were slowly fixed and built….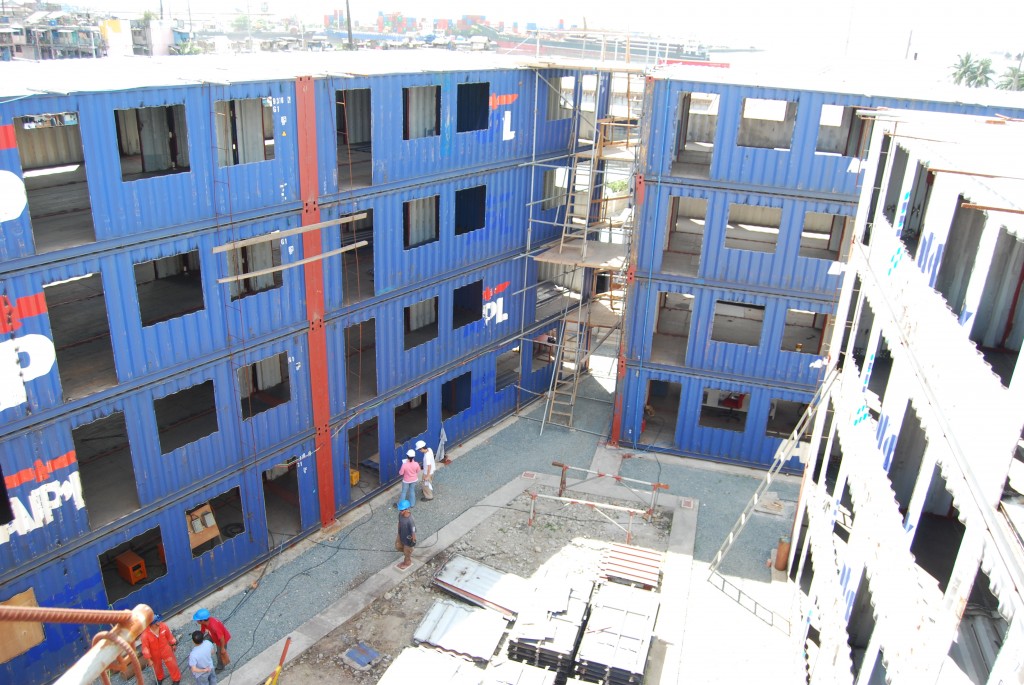 –
…and turned into this?
I couldn't believe my eyes either. 
–
As I visited PCF that day, it was hard to imagine how this school came about. There were NO SIGNS whatsoever of hardships or poverty INSIDE the school. In fact, it was quite the opposite! The school COULD pass for a TOP school here in the Philippines!
–
I didn't believe that these were just container vans until I took a closer look and saw the marks on the ceilings. It was astonishing. Classrooms were formed with containers that used to be use in delivering goods. Rotting metal was  recycled and reused and gave a second chance to hundreds of children living in poverty.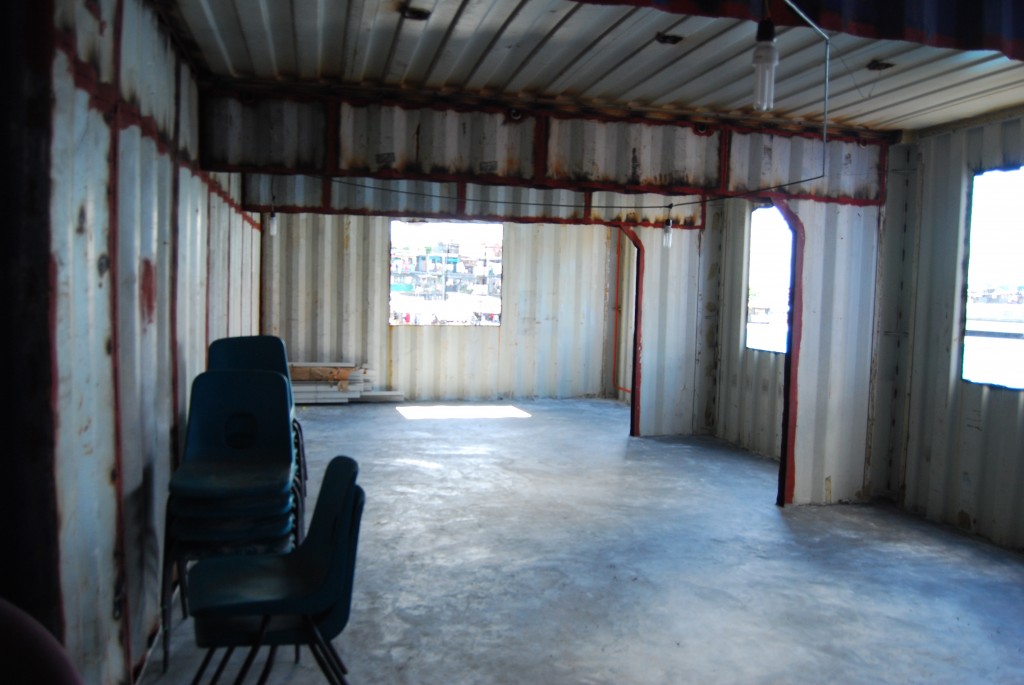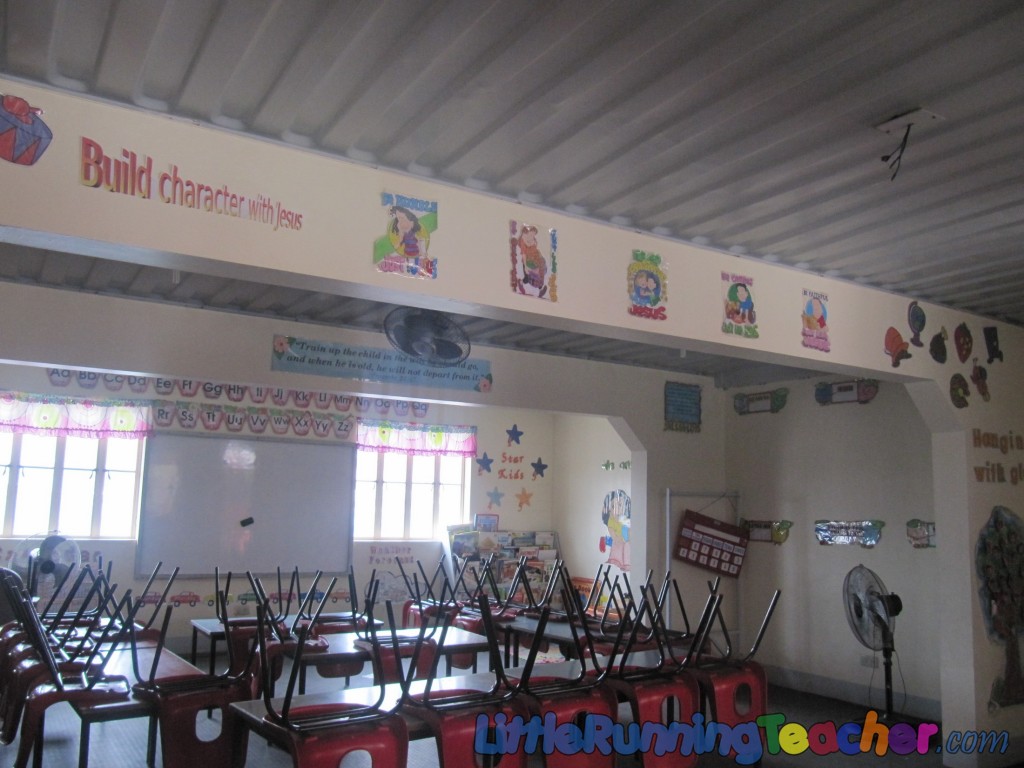 This container-van school is now a second home to over 500 children today, half of which are already in high school. There were less and less children down at the dump site and more and more of them studying in school. Unfortunately, there were still several kids dropping out of school because they felt guilty to not help the family. They felt that they needed to work. How sad is that for a child to feel guilty to study because he needs to work!
–
Besides giving these kids a brighter future, the Philippine Christian Foundation also helps several adults find work by giving them opportunities inside the school. Using MORE recycled materials, they have turned these useless bottle pins, tin cans and juice boxes into beautiful fashion statements!
 –
Jane Walker and her team have truly done an AMAZING and INSPIRATIONAL job here at PCF. This 2011 will be PCF's first official school year!… it cheers my heart to see this miracle unfold before my very eyes. Just think how many lives are being changed here.
A lot of private companies have donated classrooms to help build the school and give these kids a shot in life. But it's still not enough, and they badly need our help.
–
To learn more about PCF and how you can help"
Check out: http://p-c-f.org/index.php
To purchase goods (direct link): https://store.p-c-f.org/
 –
What right do we have to complain of our extravagant losses when these people learn to be grateful for their simple gains.
–