Last year, in celebration of Hyundai's 10th anniversary, the Hyundai team decided to put together a FUN RUN for a cause! What better way to celebrate success than by sharing what you have right? And of course, just like in any birthday celebration, it was Hyundai's treat to all runners! The Hyundai RUN for a Cause kicked off last April 2, 2011 at the Quirino Grandstand and was the first-ever automotive-sponsored fun run in the Philippines! The fun run was held not only to celebrate their 10th anniversary but also for the benefit of four iconic humanitarian foundations: Gawad Kalinga, HARIBON Foundation, Habitat for Humanity, and St. Scholastica's Priory.
The RUN, which stands for Responsibility, Unity, and Nation Building, drew over 24,000 running enthusiasts from all walks of life who share in HARI's (Hyundai Asia Resources Inc.) advocacies for community development, economic growth, and environment protection.
Due to the overwhelming response to last year's run for a cause, Hyundai decided to organize another one this year… Why? Simply because they felt that we wanted more! Aww… isn't that SO NICE of them?
This year, the Hyundai RUN will be reprised in one colorful and festive event to establish HARI as an upstanding agent of change for empowering Filipinos to lead productive and responsible lives, capable of building a strong and proud nation.The RUN likewise showcases Hyundai's commitment to bring special values and experiences in its vehicle offerings and services through the public launch of the all-new EON and the holding of training modules on responsible car ownership and road safety through Hyundai's signature Car Wellness Campaign.
Hyundai RUN FOR A CAUSE 2012!
When asked about the Hyundai Fun Run, the first thought that comes to people's mind is that it's a FREE run! Though that may be so, this was not really part of Hyundai's mission in creating the run. The purpose of the run was to raise awareness amongst Filipinos of the rising needs in our country. This is a run for 8 causes, and this year, they made that even more evident by having runners select the cause they were running for upon registration.
Do you remember what cause you wanted to support? The organizers even made each cause a different color to make it more attractive and noticeable.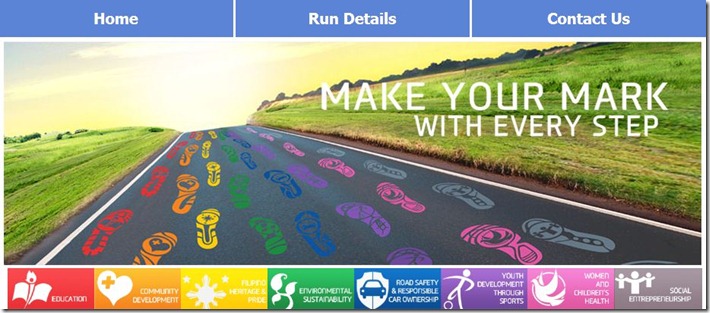 A total of EIGHT causes to choose from! 8 causes = 8 beneficiaries! Click on the links to learn more about them!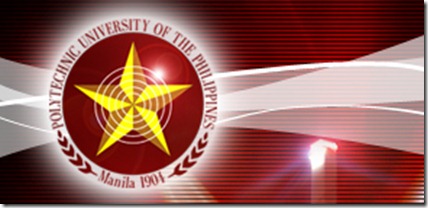 With our help, Hyundai will be able to grant more scholarship programs to several deserving scholars from the Polytechnic University of the Philippines

NCH is a tertiary, specialty training government hospital under the Department of Health (DOH) which caters to children from all parts of the country. Approximately 80% of NCH's patients are needy patients with general pediatric, subspecialty, general pediatric surgical services offered.
"It is a good feeling to set our sales hats aside and do something from our heart knowing that." -Chris Gleason, Dealer, Price Hyundai, Charlottesville, VA

The Department of Tourism shall pursue to deliver efficient, sincere and honest government service by ensuring that rules and regulations of public accountability are strictly observed; promoting professionalism, decency, competence and propriety among its officials and employees; optimizing the utilization of technology and other resources; and strengthening the culture of tourism among stakeholders of the industry.

Haribon takes the lead in caring for nature with people – for the people. It is a membership based organization committed to nature conservation through community empowerment, and scientific excellence.

From Hyundai Motor America's "Hope On Wheels," which supports research on children's cancer, to Korea's "Three Leafed Clovers" which assists children whose families suffered from road accidents.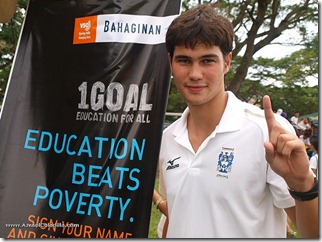 Phil and James are the ambassadors for 1Goal, a global signature campaign that aims to make education a priority and helps 72 million children—6 million of whom are Filipinos—to complete primary school by 2015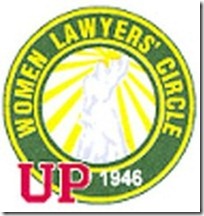 A non-government organization in the Philippines whose members are alumni of the University of the Philippines, College of Law. It renders free legal services, either by opening free legal aid offices with salaried full-time lawyers or by calling upon their individual members for legal assistance.

Gawad Kalinga is about empowering everyone to join in building holistic communities to end poverty. Gawad Kalinga believes that if each of us takes part in caring and sharing, the overwhelming challenge of poverty all over the world can be addressed… ONE COMMUNITY AT A TIME.
ONE RUN = 8 CAUSES = 8 BENEFICIARIES!! WHAT ARE YOU RUNNING FOR?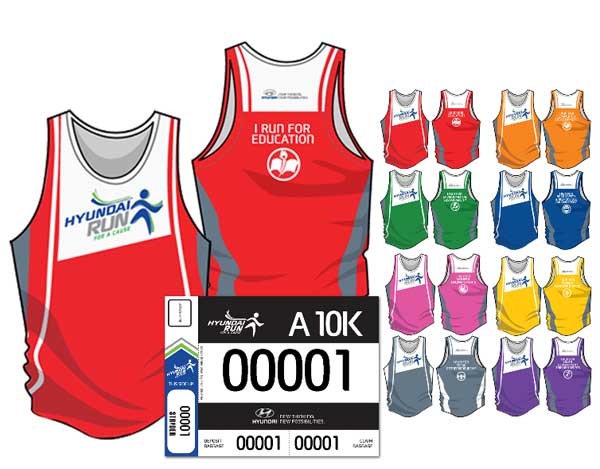 It is Hyundai's goal to make runners really feel and understand the cause we are running for and not just simply join because it's free.
"We simply want to bring together the greatest number of people to support the causes that are closest to our heart in a fun way, and that is why joining this RUN is totally free. Anyone, from all walks of life, can join and express his or her support for one's favorite cause (or causes)."
"It is our hope that activities like this RUN will inspire and generate a change in business mindsets: shifting from just going for the bottom line of an excellent sales performance to fostering a genuine spirit of social entrepreneurship, a culture of caring and sharing that, as explained earlier, actually boosts business growth and performance. We hope to create a new generation of thought leaders who will take on the challenge of fostering good corporate citizenship on a wider scale and shaping a culture of genuine caring and cooperation for social and economic advancement."
During the run, the public will also be treated  to the launch of the all-new Hyundai EON. The EON falls under the "small car" category and will appeal to a new generation of car owners who are sensible and discerning in their mobility needs. We expect the EON to exceed expectation in no-frills city driving.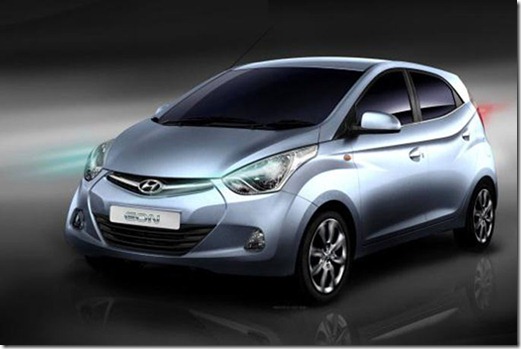 Hyundai EON
Make your mark with every step. Visit hyundairunforacause on Facebook for announcements, and updates. And if you want to support the cause but ran out of slots to register, just show up on event date and be proud to support your cause! See you on April 29, 2012 at the Quirino Grandstand! Don't forget the gun start for your chosen category:
10k
Wave A      5:00am
Wave B      5:05am
Wave C      5:10am
5k
Wave D      6:00am
Wave E      6:05am
Wave F      6:10am
Wave G      6:15am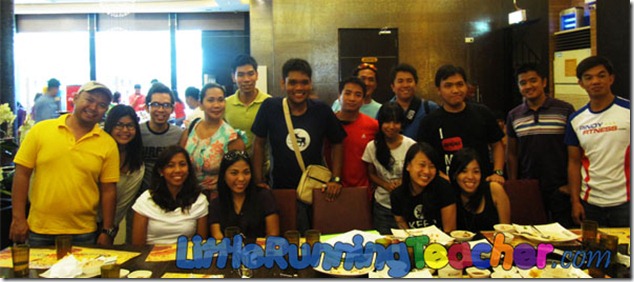 Hyundai Bloggers Launch at Greenbelt
It's MORE than just a free run, it's a RUN FOR A CAUSE!!
You may also check out the website for more info http://www.hyundairunforacause.com/