Restrooms are very important in any home or establishment. This is where we go to wash our hands, wash our faces, get cleaned and mostly to release any toxins from our body every time we do our "thing". Unfortunately, though this is the place for us to get clean, it also tends to turn into one of the dirtiest places in a house or establishment.

This month, Unilever Philippines, through its brand Domex launches it's World Toilet Day campaign which aims to raise awareness on the diseases that may be caused by unsanitary toilets.  To further promote the movement, we are giving away 2 months worth of Domex to 10 LUCKY WINNERS!!  Simply follow the mechanics below, winners will be announced on this post and through the LittleRunningTeacher Facebook page.
Mechanics: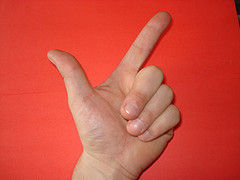 Post a photo of yourself with your loved ones on Facebook doing a check mark using your left hand (thumb and pointing finger makes a check)
Then, answer the questions, "Who do you protect from disease causing germs? Who inspires you to keep your toilet at home clean and germ-free?" as part of your caption

Tag @little running teacher  on Facebook or @cherylgolangco on IG and Twitter and use the hashtags #1MCleanToilets and #WorldToiletDay2015
(OPTIONAL) Leave a comment below with the link of your entry to make sure I don't miss it!
Winners will be announced on November 30, 2015.
CONTEST CLOSED!
Thanks everyone for joining!
Winners:
IG Account @U Running Running



To all the winners,I will send you a private message on how you may claim your prizes!
So what are you waiting for? Celebrate World Toilet Day and win 2 months worth of Domex products for a clean toilet everyday!!