"Yes! Finally, Runnr has opened in Alabang!" This is one of the status messages I saw on Facebook as soon as news of the new Runnr store was out. Somehow I feel like all the good and known stores are at the Fort Bonifacio Taguig… though it's good that everything is already there, runners from farther areas do have a difficult time getting here. I can imagine the relief several runners had when they learned of the opening of Runnr. YES!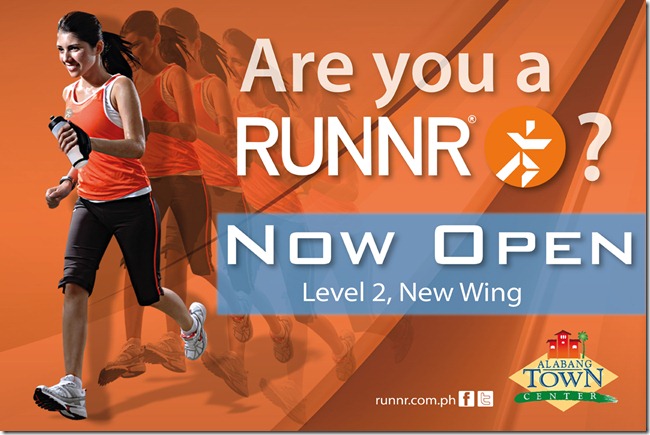 Now people from the South can shop for their favorite running gear at a more convenient location! No more excuse not to run guys!
As a way of celebrating this new opening and milestone, the Runnr store will be hosting a FREE RUNNING CLINIC this coming Saturday, March 3 at 4:00 pm. at the activity center of the Alabang Town Center.
There will be a series of running lectures from well known personalities in the running community. Jinoe Gavan of Takbo.ph will be giving a short inspirational talk entitled "Getting started into Running"while US-Certified Natural Running Coach Jay Valencia will give a lecture on running techniques entitled "Natural Running ". Sen. Pia Cayetano's new book entitled "My Daily Race" will also be launched at the Runnr store this Saturday.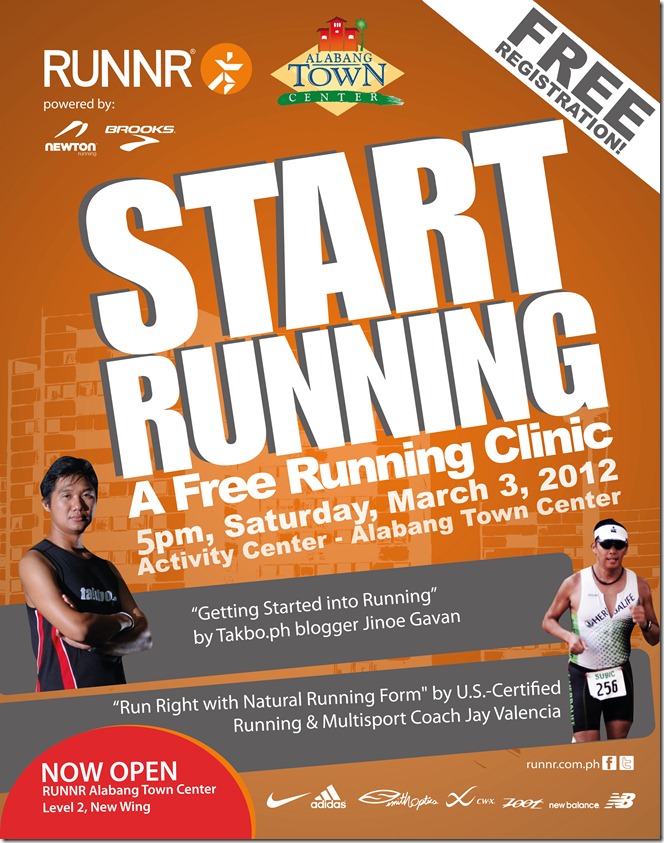 So if you want to start running, then here's a good way to start! Just drop by their store to register! or you can also visit their website at http://www.runnr.com.ph or their Facebook page at https://www.facebook.com/RUNNRPhils
Keep that running spirit alive!