Spring is here! Hooray! Although we do not have spring in the Philippines, the idea is still there. I always imagine scenes in cartoons where the snow slowly melts and the flowers blossom. Oh and Bambi and his friends all fall in love. (heehee)
During our unit on nature, we decide to make some lovely flower suncatcher! It was such a fun activity to make and the kids reaction as to how the paper was sticking was priceless!
–
What you will need:
Colored tissue paper/ crepe paper (cut into small squares)
Clear plastic cover (the one used for wrapping books)/ contact paper
Cardboard paper / folder
Double sided tape
–
Teacher's Turn
Cut the border of the flower using the cardboard paper
Cut 2 rectangular plastics for the flower. I suggest you do the flower outline for the plastic later on (after the kids are done) as this would be way easier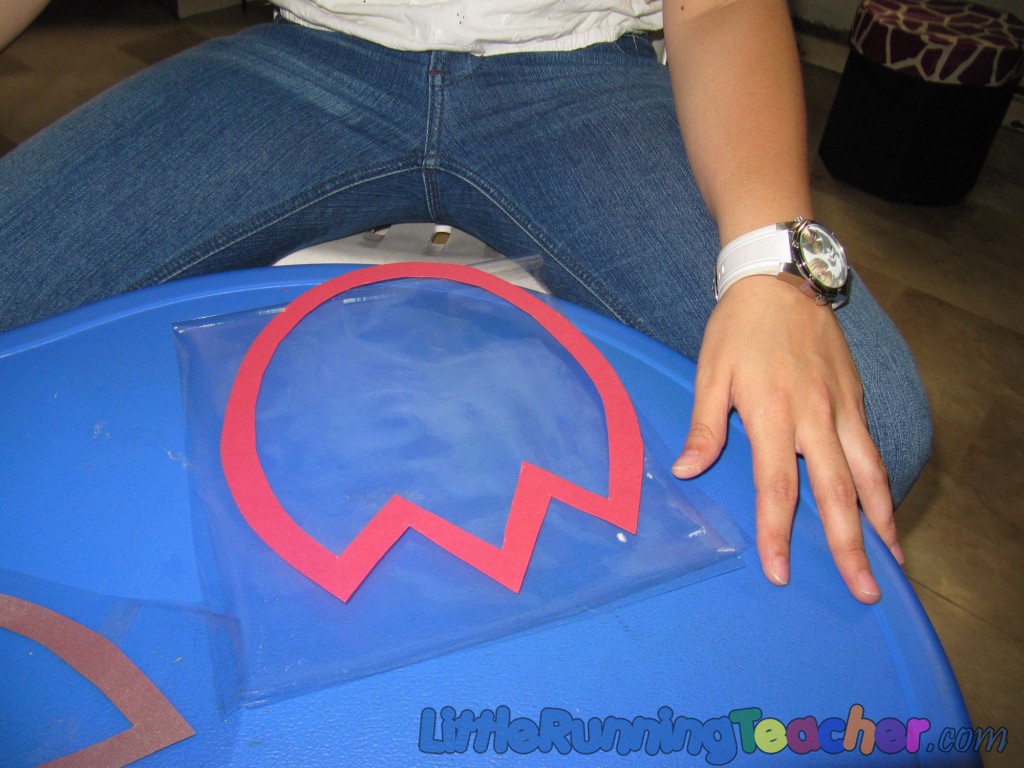 –
3.  Tape 1 of the the plastic to the border, the other will be taped after the children are done.
4. Cut small squares using the crepe/colored tissue paper and place them in a container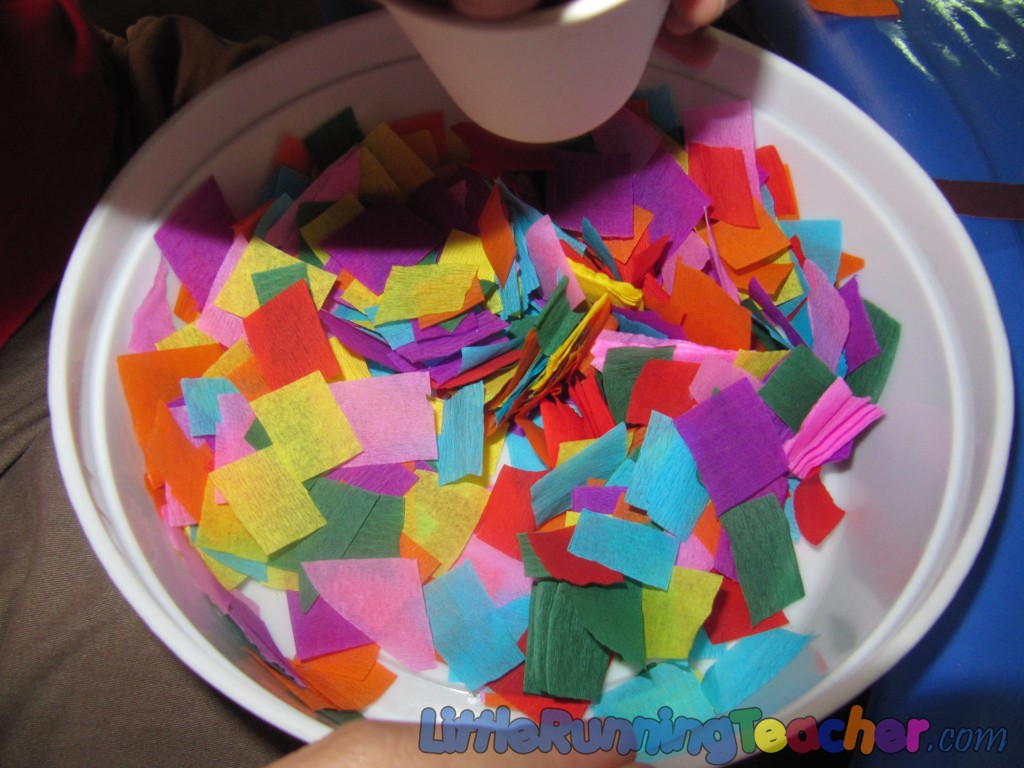 –
Kid's Turn
Step 1: Place the small squares unto the plastic. Make sure not to let them overlap.
*The kids could not accept that they did not need to put glue or sticky tape. It took a while before the finally agreed that the static was enough to let the paper stick
–
Step 2: Once done, teachers need to apply more double sided tape to stick the other part of the plastic/contact paper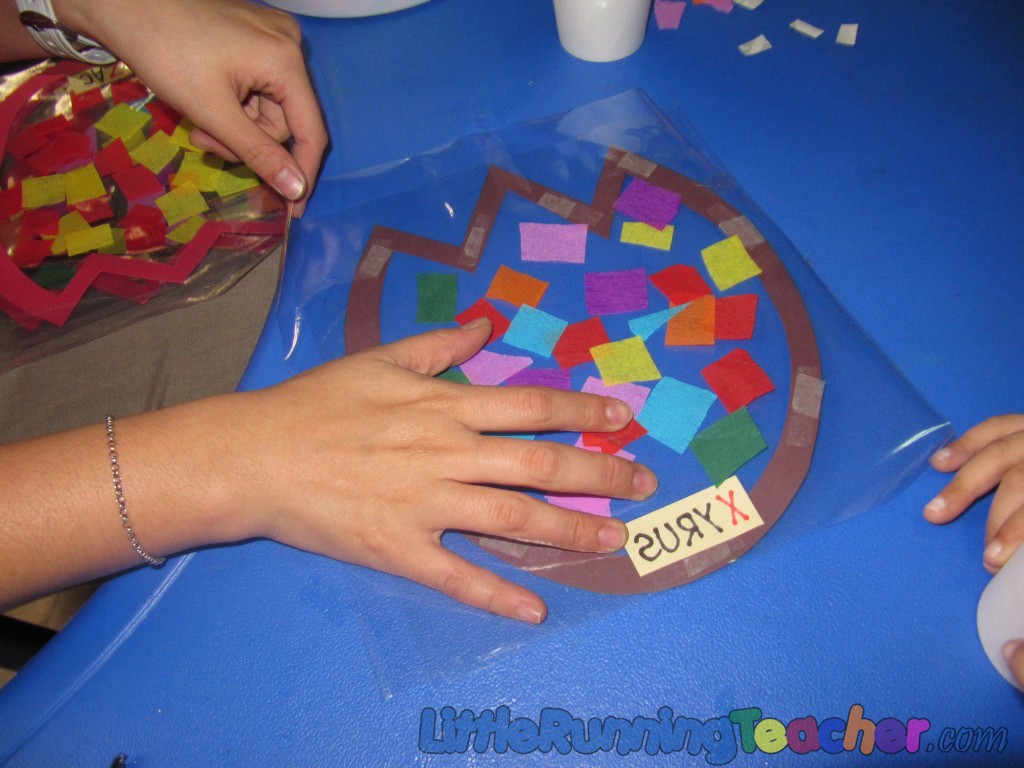 –
Step 3: Teachers can now properly cut the outline and display the beautiful and colorful flowers! Don't our windows look pretty now? :)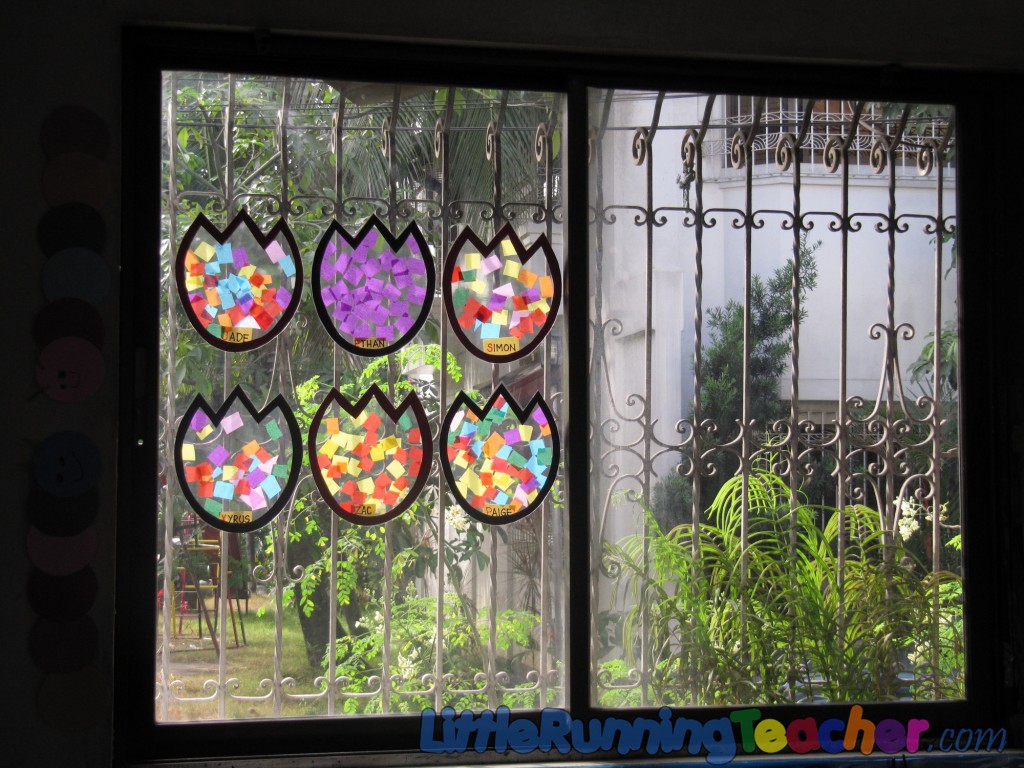 –
One of our kids even said he wanted an Iron Man flower which is why he only used the colored RED and YELLOW. Can you spot the Iron Man flower?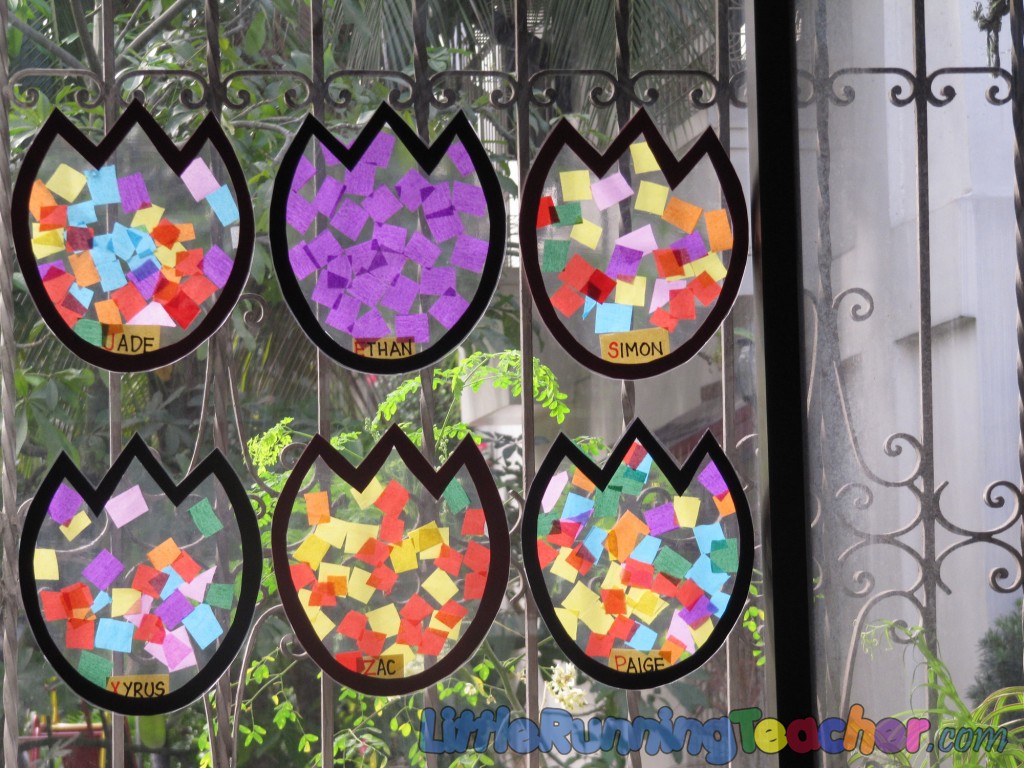 –
You can always try a variety of shapes, and they always turn out to be so much fun! Do send me photos via facebook or email me at [email protected] and let me know how your suncatchers went! :)